Monday, 11 December 2023
A Nature Positive Economy
At this Vital Topics event we will be joined by Beccy Speight, CEO, RSPB, who will discuss the approach of building a nature positive economy.
Event Time

11 Dec 17:30 - 11 Dec 19:00
Event Location

Alliance Manchester Business School (online also available)
Event Type
Beccy Speight, CEO, RSPB, will give this Vital Topics lecture at Alliance Manchester Business School.
A Nature Positive Economy
As demands on our planet continue to grow, there is a consensus that Nature must be considered as an active stakeholder – with some arguing that Nature should have a place on the board. This argument goes beyond traditional viewpoints of social responsibility or ESG.
Join the CEO of the RSPB, one of the largest nature conservation charities in the world, as she discusses the approach of building a nature positive economy.
Debating the topic will be Professor Paolo Quattrone, AMBS, on how finance needs to include nature as a physical stakeholder alongside investors and shareholders.
Beccy Speight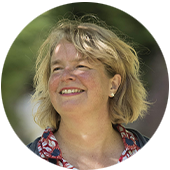 Starting as a management consultant, during a three-month sabbatical, Beccy realised she wanted to pursue a career with purpose and meaning. Growing up in Dorset to GP and Nuclear Scientist parents, Beccy studied at Durham University in English Language and Literature.
While living in Edinburgh, Beccy joined a then smaller organisational communication consultancy, SDL, which was sold to Omnicom Group. Her passion was people and effecting change. Taking a substantial pay cut to join the third sector, she brought those skills to her first charity role as an Estate Manager for the National Trust's Stourhead estate.
Since her early days of working with the National Trust (where she rose to be Director of England), Beccy was CEO at The Woodland Trust and, since 2019, the CEO of one of Europe's largest nature charities, The RSPB.
Following on from the Attack on Nature Campaign, Beccy believes the RSPB has an active and bolder role in sustainability, climate change, food and farming and much more. With over 2,000 passionate employees, the organisation invests in science, technology, and people.
Today, the RSPB is going beyond the expected. Beccy is passionate about the arts and inclusion. We know that nature is good for mental health too. The Japanese extol the virtues of forest bathing. Beccy can speak about engaging with nature, no matter where you are.
Simeon Rose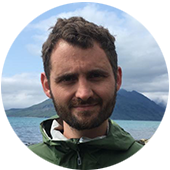 Simeon Rose is the Brand Director at Faith In Nature and Co-creator of Nature on the Board
With a background in advertising, he joined Faith In Nature in 2017 and has spent his time since reimagining what it means to be a green company in today's world.
In 2021, Faith In Nature became the first company in the world to make Nature a director — giving the natural world a voice and a vote in all of its decision making.
The entire process has been open sourced on Faith In Nature's site so that other companies can do the same and they continue to share learnings from the idea on natureontheboard.com.
He lives in West Wales with his creative partner (and wife), Anne, and their dog, Sonic — as close as they can be to the natural world and a daily reminder of why they continue to do what they do.
Dougie Peedle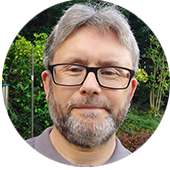 Dougie has over 30 years' experience as an economist in the public, private and third sectors. He is currently Head of Nature Positive Economy at the RSPB and also undertakes two smaller roles as the economist member of the Armed Forces Pay Review Body and a member of Aberdeen City Council's Economic Policy Panel.
He has also recently held roles as an Economic Associate with Pro Bono Economics and Head of Policy with Scottish Wildlife Trust. Previously Dougie was the Chief Economic Adviser to the Government of Jersey for 14 years. Prior to that he spent 12 years in London working in different economist roles with EEF, Rio Tinto and CBI.
Paolo Quattrone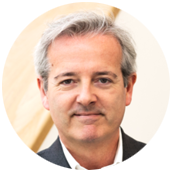 Facilitating the discussion will be Professor Paolo Quattrone. After his Marie Skłodowska-Curie post-doctoral fellowship over twenty years ago, Paolo rejoined Alliance Manchester Business School in April 2020 as Professor of Accounting, Governance and Society.
Paolo is also Director of the Centre for the Analysis of Investment Risk (CAIR).
Vital Topics
Vital Topics is Alliance MBS' series of prestigious business lectures, bringing powerful ideas and original thinking to audiences from the Manchester city-region and beyond.
Find out more about Vital Topics here.
There will be refreshments served with the opportunity for networking before the lecture for those attending in person at Alliance MBS.