Grigor McClelland
This annual lecture explores the interaction between business, education and social responsibility, an area pioneered by Alliance MBS' founding Director Professor Grigor Mclelland
The Grigor McClelland Lecture series was introduced in our 50th Anniversary year in 2015 in honour of the School's founding Director, Professor Grigor McClelland.
During his twelve years as Director and Professor of Business Administration at Manchester Business School, Grigor shaped management and education for the next generation. He was a strong advocate of the principle that business cannot be divorced from society and that managers should be ethical and socially responsible.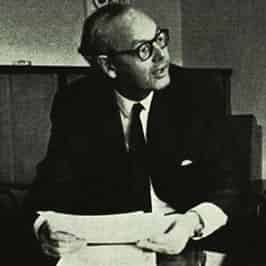 Professor William Grigor McClelland, CBE DCL MA MBA (1922-2013) was appointed Director of the new Manchester Business School in September 1965.
Grigor graduated from Balliol College, Oxford with a first-class degree in philosophy, politics and economics in 1949.
He became Managing Director of his family business, Laws Stores of Gateshead, and then returned to Oxford in 1957 to carry out further study into retailing. He later became Oxford's first Research Fellow in Management Studies in 1962, while maintaining his role in the family firm.
During his 12 years as Director and Professor of Business Administration at Manchester Business School (1965-1977), he shaped management education for the next generation, insisting that business could not be divorced from society; that managers should be ethical and socially responsible; and that the purpose of effective management was to create more prosperity and jobs.
Grigor led the School in an innovative approach to management education which became known as the Manchester Experiment – or Manchester Method. A key feature of this approach was an emphasis on 'learning-by-doing', such as detailed case studies of real businesses and live company projects. This remains engrained in Alliance Manchester Business School's approach to learning to this day.
Speakers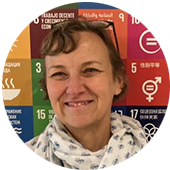 2023
Laura Spence
Laura J. Spence is Professor of Business Ethics at Royal Holloway, University of London. At the University of Oxford she is International Research Fellow, Centre for Corporate Reputation and Visiting Fellow, Kellogg College. She has published widely on business ethics, sustainability, and corporate social responsibility in a number of journals. Since 2022 she has been Senior Policy Advisor on Small and Medium Sized Enterprise Engagement for the United Nations Global Compact.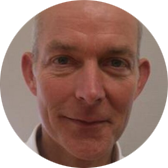 2022
Frans Berkhout
Frans Berkhout is Executive Dean of the Faculty of Social Science & Public Policy and Professor of Environment, Society and Climate at King's College London. He sits on the editorial boards of Research Policy, Journal of Industrial Ecology, Current Opinion on Environmental Sustainability, Environmental Innovation and Societal Transitions, Journal of Environmental Policy & Planning and The Anthropocene Review. He is also a Fellow of the Academy of Social Science and shared the 2007 Nobel Peace Prize as a member of the IPCC.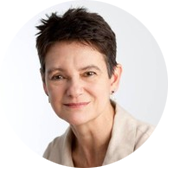 2021
Diane Coyle
Professor Diane Coyle is Bennett Professor of Public Policy at the University of Cambridge. Diane was a Professor of Economics at the University of Manchester from 2014 – 18. She played a pivotal role in bringing the Productivity Institute to AMBS and now sits on its leadership team.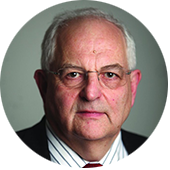 2020
Martin Wolf
Martin Wolf is Associate Editor and Chief Economics Commentator at the Financial Times. He was awarded the CBE in 2000 for services to financial journalism. He was a member of the UK government's Independent Commission on Banking between June 2010 and September 2011.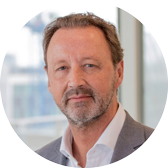 2019
Steve Murrells
From leading the Co-op's Food business to overseeing a number of retail acquisitions, as well as encouraging business leaders to tackle the scourge of modern slavery, Steve Murrells, Co-op Group CEO, shared his views on ethical trade and supply chains.
Watch an interview with Steve and read about this lecture >>
2018
Anna Dixon
Anna joined the Centre for Ageing Better as their CEO in 2015, from the Department of Health where she was Director of Strategy and Chief Analyst. She has more than 15 years' experience of working at the interface of research, policy and practice focused on health and care.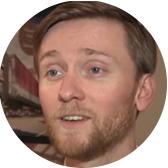 2017
Torsten Bell
Director of the Resolution Foundation and a Commissioner on the Intergenerational Commission, Torsten discussed the living standards of different generations from the post-war Baby Boomers to today's Millennials and the challenges that follow from housing to the world of work.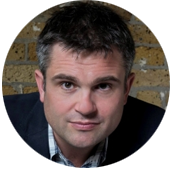 2016
Craig Bennett
Craig spoke about his experiences as CEO of Friends of the Earth. Craig has twenty years' experience of designing and contributing to executive education and leadership programmes at numerous universities and business schools.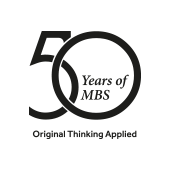 2015
George Bain
To mark our 50th anniversary, Sir George Bain delivered the first of an annual series of lectures commemorating the work of MBS' founding director, Professor Grigor McClelland.