Our Advisory Board
They advise The University of Manchester, the Vice President and Dean of the Faculty of Humanities and the Head of Alliance Manchester Business School on the development of the School's strategy. They support with the development of corporate, institutional and Governmental links and offer an external perspective on the School's products and services.
The Board is Chaired by Damaris Albarran.
Our advisory board members are experts in their individual fields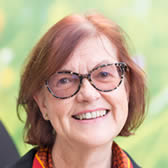 Damaris Albarran
Damaris Albarran
Damaris retired from a 30-year career in global corporate banking in 2016. While working for two leading US banks, the Bank of Boston (now part of Bank of America) and the Bank of New York Mellon, she acquired a broad knowledge and experience of the financial markets, an understanding of corporate finance for companies at all stages of their growth and development and skills in Relationship Management, which she now enjoys sharing on some of the Business School's Executive Education programmes.

Since retiring, she has focused on working with charities as a volunteer, trustee and Honorary Treasurer.
Damaris graduated from the full-time MBA programme at Alliance MBS in 1984 and became Chair of the School's Advisory Board in October 2018.
×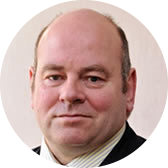 Eamonn Boylan
Eamonn Boylan
Born in Cumbria of Irish parents, Eamonn attended English Martyrs High School in Hartlepool before moving to Manchester to study English and American Literature at Manchester University, graduating in 1982 with a 2:1 Double Honours. Later that year Eamonn began his career in Local Government as a Clerical Officer in the Housing Department of Manchester City Council working in the Miles Platting area, then moving to the Moss Side and Hulme office in 1983 and the Town Hall in 1985 before taking up Area Manager roles in Longsight and Langley (an "overspill estate" built by Manchester in Middleton as part of the City's strategy to create Garden Suburbs to house communities displaced by slum clearance after the Second World War).
In 1990 Eamonn moved back to Hulme and Moss Side to help manage the Hulme City Challenge programme, a radical strategy to remedy the catastrophic failure of the system built estates that had been built in the 1960's through a programme of demolition and rebuilding that saw the area transformed both in physical and social terms. A core element of the strategy was to guarantee every resident whose home was demolished an affordable new home in Hulme, a promise that was kept.
Eamonn took over the direction of the whole of the city's housing capital programme (overseeing the transformation of the Alexandra Park Estate, Monsall and Hacking Street in Cheetham as well as the first phase of investment through stock transfer) before moving, in 1997, to Sheffield as Director of Housing and Operational Services under the leadership of Bob Kerslake, who went on to be the joint head of the Civil Service before his elevation to the Lords.
In Sheffield, Eamonn was responsible for the regeneration programmes at Norfolk Park and Park Hill before returning to Manchester in late 1999 to take on the role of Director of Housing and Community Services. Then Deputy Chief Executive serving under Sir Howard Bernstein.
As Deputy CE Eamonn worked on a range of projects including the creation of the Housing Market Renewal programme aimed at reinvigorating neighbourhoods whose economies had failed and left residents stranded in homes of no value. He also led a wide range of services and projects including the development of the city's brand strategy ("Original Modern") with Peter Saville and the first Manchester International Festival which followed the success of the 2002 Commonwealth Games.
In 2008 Eamonn joined the newly established Homes and Communities Agency as Deputy Chief Executive with responsibility for the Northern Regions and national programmes including the Thames Gateway and Coalfields before moving to Stockport as Chief Executive in 2010 where he led the physical regeneration of the town centre and the modernisation of the council and public services. Stockport led the way in the creation of integrated commissioning of health and social care as a national Vanguard and as part of the GM devolution agenda.
In 2017 Eamonn was appointed as the first Chief Executive of the Greater Manchester Combined Authority with responsibility for Transport, Waste, Health and Social Care, the office of the Mayor and Police and Crime Commissioner, Fire and Rescue and Strategic Planning and Investment.
×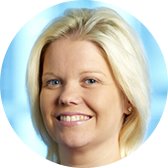 Katie Clinton
Katie Clinton
Katie is a Partner and UK Head of Internal Audit & Risk Services, KPMG LLP. Katie was educated at Bolton School before studying for a Management Sciences degree from The University of Manchester (formerly UMIST).
She joined KPMG's graduate training scheme in Manchester in September 2000, qualified as a Chartered Accountant in 2003, was awarded her Fellow status in 2011 and promoted to Partner in October 2014.
Katie is an active supporter of KPMG's Network of Women and leads on a number of Women in Business initiatives across the UK. As a young female partner and mentor, she knows the importance of senior role models to help encourage talented, ambitious women to stay and reach the top in KPMG.
Through the firm, Katie's involvement with Bolton School continues. Having established the scheme over six years ago, she continues to develop and lead KPMG's flagship work placement and sponsorship programme with them.
×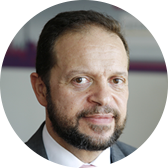 Amin El-Kholy
Amin El-Kholy
Amin was born in Cairo and lived in Moscow and Kuwait where he studied at the New English School. After graduating as a software engineer from Imperial College, he joined IC-Parc, an industry-funded research centre at Imperial, where he spent the early part of his career applying Artificial Intelligence techniques to business challenges of large corporations.

In 1997 he embarked on his career in emerging markets equity asset management initially in London, at United Bank of Kuwait and HSBC. He moved to Dubai in 2004 to set up and manage asset management divisions at the National Bank of Dubai, Shuaa and Arqaam Capital.

Since 2017, Amin has focussed on FinTech through start-up mentoring and angel investing. He serves as adjunct staff at Alliance Manchester Business School where he teaches Global MBA courses, and is a member of the advisory board of two Universities in the UAE. In 2018 he founded Life Skills Oasis, a company focused on technology-enabled learning.

He holds an MEng. in Software Engineering and a PhD in Artificial Intelligence from Imperial College and an MBA (Finance) from Alliance Manchester Business School.
×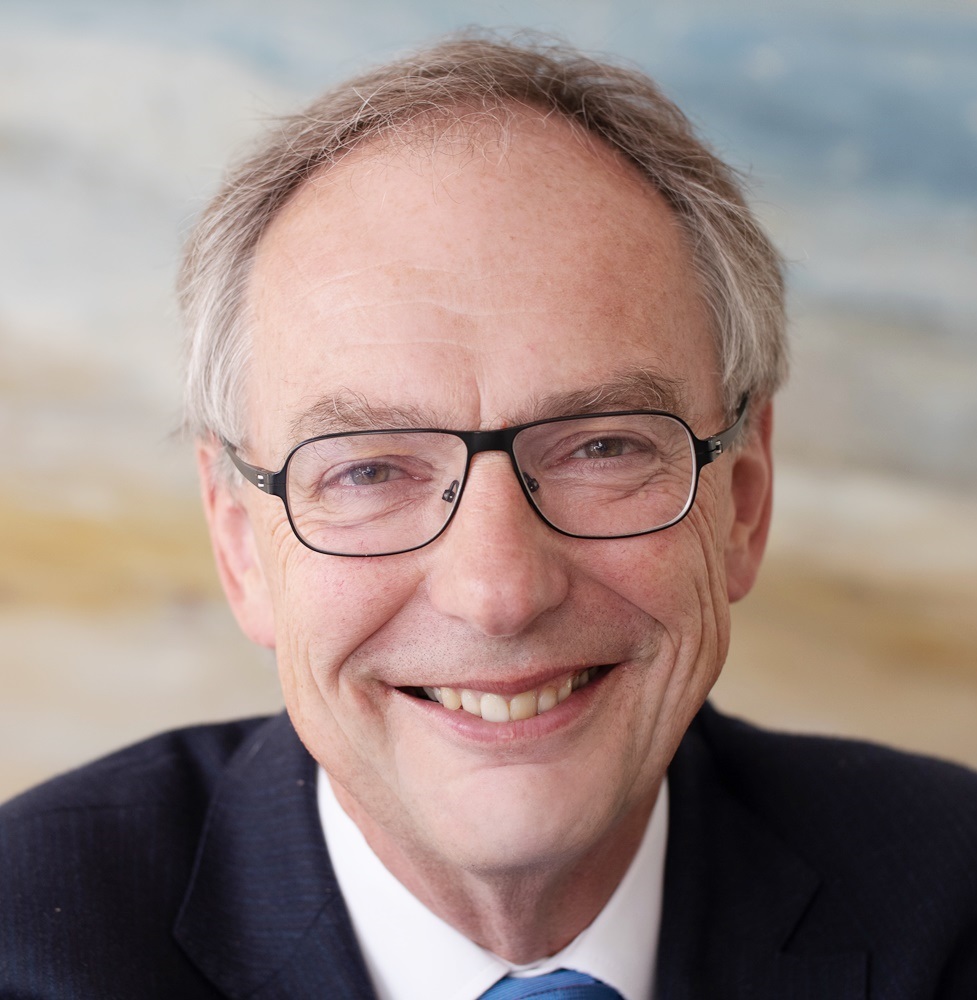 David Gregson
David Gregson
David is Chairman of The Gregson Family Foundation; an Executive Committee Member of The Institute for Fiscal Studies; a Trustee of Pro Bono Economics and The Windsor Leadership Trust; an advisor to both Sutton Trust, which seeks to improve social mobility through education, and the Invictus Games to be held in 2022 in The Hague; a Director of the FA Women's Super League; and a member of the Advisory Board of Phoenix Equity Partners, a leading UK mid-market private equity business.

Previously, David was a co-founder and Chairman of Phoenix. Over his career, he has been a director or Chairman of some thirty companies or charities. Most recently, David has been Chairman of the LTA, which is responsible for tennis in Britain; Chairman of CGL, the UK's largest social and health care charity; and a Director of LLDC, which is transforming East London following the 2012 Games. David has an MBA from Alliance Manchester Business School and an MA in Maths and Physics from Cambridge University.
×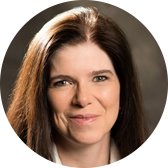 Jennifer Halliday
Jennifer Halliday
Jennifer is Finance Director at CF Industries, a manufacturing company based near Chester with Headquarters in the USA. Jennifer lives in Stockport. She was previously CFO of the Pensions organization, USS in Liverpool, Global Finance Director for Quaker Chemical Corporation, Pennsylvania, USA, responsible for finance teams across Quaker's global operations in four continents and integration of various subsidiary companies acquired during her time there.
Prior to this, she spent 13 years at The Vanguard Group Inc., a major US investment management company, becoming a Principal and ultimately Global Corporate Controller. She also held senior finance roles in both the UK and the USA with FMC Corporation, a fortune 500 US based chemical manufacturer.
Jennifer previously sat on the global advisory board of Villanova University, a private university in Philadelphia. She holds an undergraduate degree from the University of Edinburgh, she is a Fellow of the Chartered Association of Certified Accountants and obtained her MBA from Manchester Business School.
Jennifer has supported the University of Manchester via the North American Foundation (NAFUM) whilst based in the US. She has been involved in a charity called United Way which operates across the USA and supports a coalition of charitable organisations through workplace giving.
×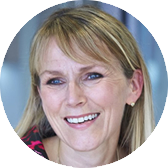 Alison Horner
Alison Horner
As Chief Executive Asia, Alison is responsible for Tesco's businesses in Thailand and Malaysia. Based in Bangkok, Alison also leads their developing business partnerships across the region.
After studying Chemistry at The University of Manchester, Alison worked in manufacturing before joining Tesco as a Personnel Manager in 1999. She was promoted to Stores Personnel Director in 2000 and then led 'Future', a major change programme which improved the way workload and teams are organised in stores.
During those years, Alison juggled her work commitments alongside studying for an MBA from Manchester Business School – for which she received The Guardian's "Women in Management" scholarship.
In May 2009 she joined Tesco Bank as a Non-Executive Director and in January 2011 she was appointed Group Personnel Director, becoming a member of the Executive Committee in March that year.
×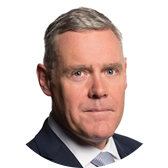 Ian King
Ian King
Ian King has been Business Presenter for Sky News since April 2014, during which time he has interviewed two-thirds of the FTSE-100's chief executives, along with countless other leading figures from the world of business, finance and economics. Prior to that, he was Business & City Editor of The Times and, during 25 years as an award-winning financial journalist on national newspapers and television, has also worked for The Daily Telegraph, The Sun, The Guardian and The Mail on Sunday. Prior to becoming a financial journalist, Ian worked as a business analyst for the Midland Bank Group (now HSBC UK) in the City of London for three years.
Brought up in Bristol and in Devon, Ian has an honours degree in History from The University of Manchester and a postgraduate diploma in newspaper journalism from City, University of London. During his time at Manchester, he took a year out from his studies to serve as the elected Editor of Mancunion, the University of Manchester Students Union newspaper.
×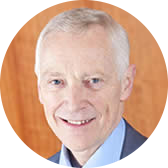 Kenneth Lever
Kenneth Lever
Ken is a Chartered Accountant having qualified with Arthur Andersen where he became a partner and subsequently moving as a partner to Andersen Consulting (which became Accenture). After leaving Andersen Consulting Ken pursued a career in a series of executive roles of UK listed companies: Finance Director then Group Managing Director of Corton Beach plc (a manufacturing and distribution business); Group Finance Director of Alfred McAlpine plc (international construction, house building and quarrying group); Group Finance Director of Albright and Wilson plc (global chemical manufacturing group); and, Chief Financial Officer of Tomkins plc (global manufacturing group in the industrial and automotive sectors).
On leaving Tomkins Ken became Chief Financial Officer, based in Geneva, of Numonyx BV (a semiconductor manufacturer) which was a private equity funded a joint venture between Intel and ST Microelectronics. Following the sale of the business to Micron Inc. Ken returned to the UK and became Chief Executive of Xchanging plc, a technology and business services business for 5 years. Following the successful sale of the business to Computer Sciences Corporation Ken decided to pursue a number of non-executive roles.
Ken Lever is now Chairman of Biffa plc, the UK's largest integrated waste management company, Chairman of RPS Group plc, an international consultancy services business and non-executive director of three other UK publicly listed businesses: Blue Prism plc, robotic process automation software; Vega Motors plc, retail automotive; and, Gresham House Strategic plc, strategic private equity investment.
Ken has also served as non-executive director of Vega Systems plc (satellite management systems) and iSoft plc (healthcare software) and a number of private company businesses in property and land planning development. Ken served on the Accounting Standards Board for a period of six years and chaired the Financial Reporting Committee of the 100 Group of Finance directors as well as serving as the Deputy Chairman of the Financial Reporting Committee of the Institute of Chartered Accountants in England and Wales. He is currently on the advisory panel of the Chartered Institute of Management Accountants.
Ken is a graduate of UMIST with a degree in Management Sciences.
×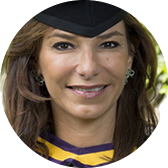 Lisa Ronson
Lisa Ronson
Lisa is the commercial director for high-end property development firm Ronson Capital Partners, one of Europe's leading property development companies. Her family has long-standing ties with the University stretching back over 25 years.
The Gerald Ronson Foundation, set up by her father, property developer Gerald Ronson CBE, has been a generous supporter of the University, while Lisa currently serves as a member of Manchester Business School's Advisory Board, counselling the school on its strategy and engagement with business.
Since graduating with an honours degree in management sciences in 1990, Lisa has forged a successful career in several sectors, first in banking and latterly in real estate, as well as devoting a significant amount of time to charitable and philanthropic causes.
Lisa now leads the interior design, branding, marketing, PR, sponsorship and advertising for Ronson Capital Partners developments, as well as the leisure portfolio of Heron International, which includes major developments in Spain.
She is a great supporter of the University and has returned to speak to undergraduate students about both the property development and marketing sectors.
×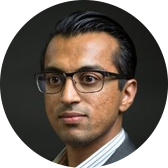 Vikas Shah
Vikas Shah
Vikas was born in Manchester and founded his first company – a website - at the age of 14. He is now an experienced award-winning entrepreneur and strategist who has built businesses in diverse sectors internationally. He is also an advisor to numerous entrepreneurs, businesses, and organisations globally.
He is CEO of Swiscot Group, a textiles and commodities trading company. He is also the founder of Thought Strategy (a consulting firm and investment fund) and holds board-level advisory roles in commercial and charitable organisations. Since 2015 he has been Chairman of FutureEverything, an award-winning innovation lab for digital culture, and a Member of the UK government's Industrial Development Board.
He is President and board member of TiE UK North (part of the world's largest entrepreneurs network) and frequently speaks and lectures at entrepreneurship events around the world (including the MIT Global Startup Workshop and the RICE Business Plan Competition).
He is a Fellow of the Royal Society of Arts, Manufacturing and Commerce, and a Fellow of the Chartered Management Institute. Alongside his business interests, Vikas is Visiting Professor of Entrepreneurship on the prestigious Lisbon MBA (with MIT Sloan School of Management) teaching at Católica (Lisbon) and Nova School of Business and Economics.
Vikas received the Member of the Order of the British Empire for Services to Business and the Economy in the New Year's Honours List in 2018.
×