MBA Courses & Masters Degrees in Dubai
Established in 2006, the Middle East Centre is the largest and fastest growing centre in Alliance Manchester Business School's overseas network.

Blended-learning programmes and short courses
2,400
Students representing 27 nationalities
2,500
Middle East Centre alumni
Dubai is a multicultural business hub with ambitious investment in creativity and innovation – the perfect location for The University of Manchester's largest overseas centre. The Middle East Centre attracts the best talent from across the UAE and Middle East to study a growing range of master's degrees and executive courses.
Fast facts
Located in Dubai Knowledge Park – Dubai's premier destination for professional development and training
The Centre is continually developing its business education portfolio and recently rolled out a series of new Executive Education short courses, as well as its first industry-led MSc in International Healthcare Leadership
A pioneer in The University of Manchester's expansion, the Centre has launched the first MSc from the wider University – MSc Reliability Engineering & Asset Management
Centre Director Randa Bessiso was named one of the Middle East's most influential women by Forbes Magazine in 2018. Ms Bessiso was also recognised in Forbes' list of the Middle East's Most Influential Women list from 2014-17.
The Centre was the first global centre to hold its own graduations and has now held six ceremonies
Middle East Centre video
Middle East Centre: AMBS programmes
Global Part-time MBA
Two-year part-time blended learning MBA for executives from across the UAE and Gulf countries. Accelerated 18-month options available for senior and finance professionals. Discover more >>
Strategic Talent Partnerships
Partner with us to access over 50 years of experience and expertise that spans multiple sectors. We collaborate closely with our partners to develop and implement bespoke packages to suit individual requirements. Our experts can help you:
Develop employees that think differently
Recruit the brightest talent
Address a specific business challenge
Transform working practices
Motivate employees
Boost performance
Your choices
From courses to consultancy, we offer a range of programmes and services which can be tailored to meet your needs. Click an option below to explore and find out more:
Middle East Strategic Talent Partners
We work with companies of all sizes and across all industries. Our current includes:
ACCA
ARABIAN AIRCONDITIONING CO LTD (Carrier Saudi Arabia)
Barclays Bank
CIPD
CISCO
General Motors
Hilti Emirates LLC
Institute of Management Accoutants
Nokia Solution and Networks - KSA
Parsons Brinckerhoff
Philips Healthcare
PMI - Project Management Institute Khaleeji FZ LLC (UAE) Chapter
Sanofi-Aventis
Full-time MBA Dubai Study Tour
One-week study tour for our Full-time MBA candidates who travel from Manchester to attend a three-day workshop on international business alongside more experienced Global MBA candidates. The study tour also includes company visits and networking opportunities. Discover more about the Manchester Full-time MBA >>
Middle East Centre success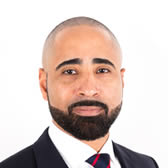 Mark Graham
Managing Director – Middle East, North Africa & Pakistan, Mace Macro
Mark Graham, Managing Director – Middle East, North Africa & Pakistan, Mace Macro
Global MBA 2016
"At the time I started the Manchester MBA, my wife and I were expanding our family to three children. I realised that there would never be a perfect time to further my education, so the time was 'now'. Expanding my professional network through the MBA has positively impacted my personal life as I have made many new friends and connections after studying in Manchester, Singapore, Hong Kong and Dubai.
"Since completing my MBA, I have been promoted to Managing Director - MENAP. This has not only involved utilising strategy and skills learned from the MBA programme; I have also have hired and collaborated with people I met and worked with on the programme.
"Working with a wide range of people from many different countries and cultures has been immensely rewarding. This is such a culturally-rich region and this was very much reflected at the school. It is incredibly important to have a supportive family around you when you pursue an MBA, since I had to lock myself away in a room to study or write essays on many occasions. Luckily my wife was writing a book at the time so we would take turns watching the children on the weekends. It was all about teamwork and it strengthened our marriage.
"Knowledge, networking and friendship sum up my MBA experience."
×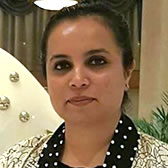 Jyothika Shetty
Executive Director, Venture General Contracting LLC, UAE
Jyothika Shetty, Executive Director, Venture General Contracting LLC, UAE
Global MBA 2017

"I am an entrepreneur by profession with over a decade of corporate banking experience – and a mother of three children. I completed my Manchester MBA through the Global pathway in June 2017 and my experience can be summarised as a world of possibilities, a journey of self-discovery and life-changing. I do not measure my success after the MBA by a career switch alone, but the fact that this degree programme has brought me renewed confidence and a complete shift in my personality; this in itself is a great success for me. The MBA has been the best decision of my life as it has taught me ways to perceive opportunities in business and also to make them work."
×
Faisal Al Saeed
President, Geo & Logic GIS Solutions LLC, UAE
Faisal Al Saeed, President, Geo & Logic GIS Solutions LLC, UAE
Global MBA 2015
"Today, any business model can quickly become disrupted and without the necessary tools and knowledge, it can be difficult to predict and set a path towards success. The Manchester MBA programme enabled me to undergo a complete business transformation starting from enrolment in the very first class back in 2012. Over time, this has helped me to gather multiple practical tools and business theories that have allowed me to transform my business in a systematic manner. This year, we are celebrating our 12th anniversary and just by allowing myself to better understand and communicate with management teams, we are more effective than ever in reaching our strategic goals."
×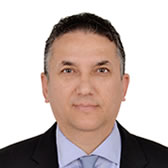 Ahmad Qasem
Managing Director, Chemi-Link Corporation, UAE & Iraq
Ahmad Qasem, Managing Director, Chemi-Link Corporation, UAE & Iraq
Global MBA 2015
"I started the Manchester MBA in 2009 with a little hesitation and uncertainty about financing my studies, going back to being a student and my ability to manage my time. Meeting the high-calibre fellow students definitely gave me a push and the belief that yes, it is possible for me to complete the MBA.
"During my MBA programme, I decided to start my own business, so time became a really big constraint as the new journey started. I decided to study two topics per semester and so it took me five years to complete my MBA. Meanwhile, I founded my company in 2012, with a new team of 20 people and a new entity was established with offices in the UAE and Iraq. Today, we have almost 60 people working for us including 15 engineers from different disciplines coming daily to serve our Oil & Gas clients.
"I would say that the MBA helps you structure what you are doing in a more organised manner and helps you think about the different components of business in different ways. What I really enjoyed was meeting bright people from various industries and different countries; they enrich your personal and business experience through their different thinking. The Manchester MBA is a glorious experience that develops your knowledge and relationships beyond the business world!"
×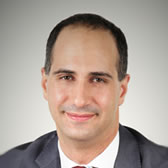 Gregory Zoughbi
Head of Business Development, Harris Corporation, UAE
Gregory Zoughbi, Head of Business Development, Harris Corporation, UAE
Global MBA 2014
"The Manchester MBA stretched my mind in new ways that helped me grow both personally and professionally. It taught me to think and make decisions in a multi-dimensional manner that utilises a mix of quantitative and qualitative techniques. It enabled me to secure my next career assignment, which was a transition from technical consulting to business development, one month before completing my MBA studies.
"Over the following four years, I have used the MBA-taught skills to work across global business systems in North America and Europe, to secure major multi-hundred million dollar contracts in the UAE, which have directly affected my publicly listed employer's earnings. I was also appointed as the chairman of two boards of directors for other organisations. The best part of it all was that I went through the Manchester MBA with my wife and lifelong partner, so we were able to grow together professionally and personally as a couple."
×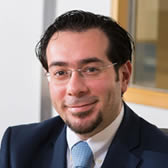 Zahi Chaar
Sales Business Manager, General Motors Middle East
Zahi Chaar, Sales Business Manager, General Motors Middle East
Global MBA 2015
"The MBA not only helped me change my job, it changed my life! It gave me the opportunity to advance my career by moving to a leading multinational company as the Sales Business Manager for the MENA region. The MBA programme broadened my business thinking; my business decisions are not only based on a sales perspective, but they integrate finance, accounting, marketing, operations and much more.
"I never imagined that during my 'Business Simulation' course, the twelve business decisions that my colleagues and I had to take (and then analyse their financial consequences) would become my real job after the MBA.
"In fact, I am who I am despite the struggles that I faced on the MBA programme and because of the challenges that I faced and overcame through the programme.
"If I wanted to summarise the MBA in 3 words, I would say: ambition, dedication and commitment."
×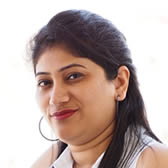 Ribha Aserkar
Product Manager (MENA) - Forcepoint, Arrow ECS Middle East
Ribha Aserkar, Product Manager (MENA) - Forcepoint, Arrow ECS Middle East
Global MBA 2017
"I went through a 180-degree change in my life while studying for my Manchester MBA degree. The idea of pursuing an MBA was deeply embedded in me by my mother for many years and this was finally realized in 2014, enriching my personal and professional life deeply.
"The MBA programme developed my professional thinking and perspective while simultaneously empowering me with the knowledge to participate in discussions and giving me the confidence I needed. My MBA experience was empowering, enriching and inspirational!"
×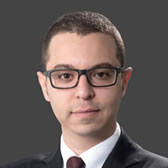 Mohammed Tawfik
Brand Manager, Toyota Saudi Arabia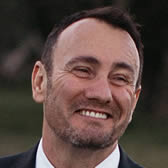 Richard Barry
CEO, Sappaya, UAE & Philippines
Richard Barry, CEO, Sappaya, UAE & Philippines
Global MBA 2017
"I started the MBA to put a 'tick in a box', to gain the credentials required for my career and to show that my experience is backed up by a validating certificate and qualification. Along the journey, a change occurred; I became driven to challenge the staff teaching us and what they were teaching, allowing me to understand and learn the subject's practical application rather than just the theory. Whilst I have 'ticked that box', the personal metamorphosis – which will hopefully lead to a professional one – has been an unexpected achievement.
"Three words to describe the experience: application; frustration; negotiation."
×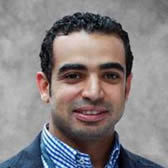 Tarek Metwally
Managing Director, Digital Cloud, Saudi Arabia
Tarek Metwally, Managing Director, Digital Cloud, Saudi Arabia
Global MBA 2016
"I am a father of a five-year-old son, Omar, and my family is my compass and my orbit.
I have built and helped in building many successful start-ups and businesses with key responsibilities for driving growth and profitability. Most significantly, I am the former head of Digital at Toyota Saudi Arabia and currently, I am Partner and Managing Director at Digital Cloud, which is one of the leading digital agencies in the GCC.
"My MBA experience has been challenging but has given me the illumination and confidence I need! I was able to utilise my learning from the MBA and apply it to my work. I lalso founded "ME Sport", a startup that focuses on digital sports solutions and the integration between traditional sports marketing activities and the use of digital marketing tools.
"I don't look for great achievements; but rather for the smiles that make me. I believe that living a happy life would be my greatest achievement."
×
"We are in an amazing country and a city where history is being made. Business education is key to developing knowledge economies; we support the development and retention of talent and help attract talented business professionals to the region."