Leading ESG and Sustainability
Change your approach to ESG and sustainability to create a lasting impact and exceed company expectations.
Many businesses understand the importance of prioritising ESG (environmental, social and governance) and sustainability, and have some level of operation in place. However, many are still grappling with the transition to ESG being a core element of their operations, strategy, and culture.
This course will take a holistic approach to developing ESG strategies which allow businesses to evaluate their performance effectively, whilst also responding to societal needs and avoiding sustainability box ticking exercises.
Alongside expert insight from course lead Ismail Erturk, Senior Lecturer in Banking, you will explore the evolution of ESG, the latest regulatory frameworks, and the potential cost of an ineffective focus on ESG, or not focussing on it at all.
£4,800

4 days

13-16 May 2024

Face-to-face

Manchester

Contributes to the Manchester Professional Diploma in Leadership
Key information
This four-day course provides the opportunity to explore ESG and sustainability strategies from a 360 degree perspective, with emphasis on evolving investor preferences, regulatory context, and evidence based research.
Through this interactive classroom-based experience, you will take part in ongoing debates, conversations, discussions with your peers, and listen to guest speakers from the industry allowing you to develop your network and grow professionally.
Day one:
Learn how to make the transition from shareholder value, to ESG formatted stakeholder value
Explore and debate the establishment of your organisation's ESG driven firm purpose
Understand the challenges of moving to becoming a stakeholder value-driven firm
Day two:
Grasp the impact of external ESG mechanisms such as reporting frameworks, ESG ratings, and stock market indices on value creation and business models
Hear from a guest speaker on the impact of ESG ratings
Explore best practice for ESG investability
Day three:
Analyse the impact of transitioning to a net-zero business model and the implications for accessing finance
Discuss the national, global, and EU based trends in moving towards a net-zero economy
Understand compliance with net-zero frameworks and regulation
Day four:
Explore ESG case studies including corporate scandals, greenwashing examples, and their implications for business
Recognise how to effectively manage the risks associated with developing ESG strategies
Present your learnings from the course to the group and course leader for feedback
There will be a networking drinks reception on evening one where you will get to know your course colleagues. There will also be a course dinner on evening three, offering the opportunity for your class to come together with a wider cohort of short-course learners to expand your networking opportunities.
Delivered face-to-face at Alliance Manchester Business School's Executive Education centre, this course involves a range of interactive learning styles that connect theory with practice which ensures delegates finish the course with applied, up to date knowledge of ESG and sustainability.
Throughout the course, you will hear from experienced industry experts, network with a variety of business leaders and work with other delegates to apply core aspects of the course to your organisation.
During your time on this course, you will gain several stand-out learning experiences, including:
Applied Learning - A learning environment created by the course facilitator that draws on the experience and input of your course peers.
Knowledge Transfer - A steady stream of feedback from participating peers with diverse business backgrounds to help build your leadership skills.
Reflection - A rare time-out to contemplate your own leadership capabilities and challenges while engaging with our world-class experts in the ESG and sustainability field.
Network Expansion - An expanding professional network drawn from your peers.
Personal Growth - An expanding self-awareness of your own leadership competencies and how they can be honed in the context of ESG and sustainability.
Behavioural Change - An adoption of new rationales and mindsets that improve your managerial skills.
Gain skills to develop and contribute to ESG and sustainability strategy
Communicate the contribution of ESG and sustainability to your company effectively
Confidently assess the impact of prioritising international and national ESG and sustainability compliance
Gain confidence in suggesting strategies for tackling the increasingly critical global challenges faced by your business
Learn from expert insights through real-world case studies and industry speakers
Become a member of the AMBS Executive Education Network and benefit from top-class speaker events, regular updates, and networking opportunities with like-minded professionals
How your organisation benefits
Utilise your knowledge and the resources gained to ensure a better future for your organisation
Influence your organisation to position sustainability as a central element of your business model
Support your organisation to future-proof their long-term sustainability strategy
Learn to reposition the ESG focused challenges your business faces into value creating and reputation building opportunities
Utilise sustainability as a business case for achieving your organisation's ESG goals
This course is relevant to senior or middle managers working in sustainability, Corporate Social Responsibility, and ESG functions and teams who are looking to influence change from a focus on sustainability and social responsibility to ESG strategy.
Whether you come from a private, public or not-for-profit organisation, this short, applicable and holistic course will help you update your sustainability management capabilities through gaining new frameworks, perspectives, and best practice examples.
Ismail Erturk, Senior Lecturer in Banking, holds a multitude of experience teaching on a range of programmes including Alliance Manchester Business School's MBA.
As well as vast academic experience, Ismail has also undertaken various advisory work for companies and government institutions internationally. His research interests include purpose of the firm, financialisaton, corporate governance, cultural economy, green finance and ESG.
Upon successful completion of this short business course, participants will be awarded the Manchester Professional Certificate in Leading ESG and Sustainability.
You will also receive a digital Manchester Professional Certificate in Leading ESG and Sustainability from Accredible, in the form of an online certificate and badge which can be displayed on LinkedIn profiles and represents completion and participation in the course.
You can choose to curate your own curriculum by attending any four courses from our extensive portfolio. On completion of the four courses of your choice, you will be awarded the Manchester Professional Diploma in Leadership.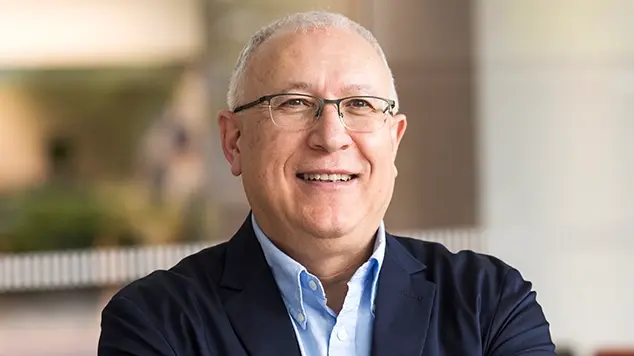 Speak to a team member
If you have any questions or would like to chat to us about this course and how it could benefit you, please get in touch with the course advisor.