Digital Marketing Essentials for Leaders
Navigate the digital marketing landscape with confidence to help your business become digital first.
Having the skills, techniques, and knowledge to successfully implement digital initiatives has never been more important.
During your time on this course, you will carve out digital marketing opportunities, discover the true value of resilient digital strategies, and learn how to critically evaluate tools, techniques, and trends to use digital marketing to your advantage.
Alongside Dr Panagiotis Sarantopoulos and Dr Dawn Holmes, who bring together a plethora of academic, business, and agency insight, you will develop ideas to bring your customers closer, ensure your business stays relevant, and solidify its future success.

£4,800

4 days

30 Apr - 3 May 2024

Face-to-face

Manchester

Contributes to the Manchester Professional Diploma in Leadership
Key information
Over the duration of this four-day course, you will develop a comprehensive understanding of digital marketing.
You will explore how digital technologies have impacted the marketing strategy formulation process, delve into the role of multi-sided platforms in digital marketing ecosystems, and grow savvy on tried and tested digital marketing techniques such as online testing, website analytics, search engine marketing, search engine optimisation, and display advertising.
Firstly, you will be introduced to various of frameworks for digital marketing that will assist in establishing a context for the digital marketing strategy formulation process.
As a group, we will:
Explore a variety of strategic frameworks for digital marketing
Understand the difference between inbound and outbound marketing
Learn to allocate budgets effectively among alternative digital marketing activities
You will then be presented to the role of multi-sided platforms in digital marketing ecosystems, where you will:
Analyse the creation of value in platform as well as issues around growth and governance
Discover the fast-growing nature of social media platforms and influencer marketing
Explore sentiment analysis in social media to create optimal marketing strategies

Next, our focus will shift towards online testing and website analytics, with the aim of grasping their workings from a leadership viewpoint.
Together, online testing and website analytics can provide valuable insights into the effectiveness of digital marketing efforts. Working closely within groups, you will:
Realise the opportunities of digital experiments and identify the key steps when conducting online testing
Recognise different sources of website traffic and audience segments
Select key performance indicators for your organisation
We will then turn our attention to search engine marketing and display advertising, which can be effective for businesses looking to increase their online presence and attract new customers. Collaborating closely in teams, you will:
Learn to promote websites by increasing their visibility in search engine result pages through paid advertising (PPC)
Increase online visibility, credibility, and engagement and ultimately drive more and conversions and business success with search engine optimization (SEO)
Reach targeted audiences with display advertising and evaluate its impact at different stages of the customer journey
Finally, we will draw together the key themes of the course and how to implement them within your organisation.
There will be a networking drinks reception on evening one where you will get to know your course colleagues. There will also be a course dinner on evening three, offering the opportunity for your class to come together with a wider cohort of short-course learners to expand your networking opportunities.
Delivered face-to-face at Alliance Manchester Business School's Executive Education centre, this course involves a range of interactive learning styles that connect theory with practice which ensures delegates finish the course with applied, up to date knowledge of digital marketing.
Throughout the course, you will hear from leading industry experts, network with a variety of business leaders and work with other delegates to apply core aspects of the course to your organisation.
During your time on this course, you will gain several stand-out learning experiences, including:
Applied Learning - A learning environment created by the course facilitator that draws on the experience and input of your course peers.
Knowledge Transfer - A steady stream of feedback from participating peers with diverse business backgrounds to help build your leadership skills.
Reflection - A rare time-out to contemplate your own digital marketing capabilities and challenges while engaging with our world-class experts in the marketing field.
Network Expansion - An expanding professional network drawn from your peers.
Personal Growth - An expanding self-awareness of your own marketing competencies and how they can be honed.
Behavioural Change - An adoption of new rationales and mindsets that improve your managerial skills.
Gain a strategic understanding of digital marketing and how it fits into your broader marketing strategies
Discover the key platforms to implement within your organisation to optimise ways of working
Learn how to leverage web analytics and online testing to strengthen your existing strategies
Understand the language and insights of your marketing team and build your confidence when having senior-level marketing conversations
Gain expert insights through real-world case studies and industry speakers
Become a member of the AMBS Executive Education Network and benefit from top-class speaker events, regular updates, and networking opportunities with like-minded professionals
How your organisation benefits
Increase your ability to spot opportunities which optimise your organisation's performance through tried and tested digital strategies

Share knowledge of the trends, tools, and techniques to implement within your organisation to increase its efficiency
Support your team to scale digital initiatives to help exceed organisational objectives
Lead your organisation towards opportunities within the digital landscape which maximise your competitive edge
Embed digital first behaviours and mindsets within your workplace to enhance your customer outreach
This course is for business professionals with a keen interest in learning more about the nuances of digital marketing.
Whether you are responsible for implementing digital marketing plans or an executive interested in cultivating a strategic understanding of digital marketing, this course will enable you to return to your organisation with an enhanced understanding of all things digital.
Dr Panagiotis Sarantopoulos and Dr Dawn Holmes bring together an exceptional range of experience and research in the area of digital marketing.
Dr Dawn Holmes, Assistant Professor of Marketing, has accrued a large amount of industry experience in the technology sector, as well as undertaking a DBA focusing on the use of data to improve B2B customer experiences. Dawn is also a non-executive director at the Chartered Institute of Marketing.
Dr Panagiotis Sarantopoulos, Assistant Professor of Marketing, has produced research which has appeared in various elite world journals, such as the Journal of Marketing Research and the Journal of Business Research among others. His research and teaching interests lie in the areas of digital marketing analytics and retailing and pricing.
Upon successful completion of this short business course, participants will be awarded the Manchester Professional Certificate in Digital Marketing Essentials for Leaders.
You will also receive a digital Manchester Professional Certificate in Digital Marketing Essentials for Leaders from Accredible, in the form of an online certificate and badge which can be displayed on LinkedIn profiles and represents completion and participation in the course.
You can choose to curate your own curriculum by attending any four courses from our extensive portfolio. On completion of the four courses of your choice, you will be awarded the Manchester Professional Diploma in Leadership.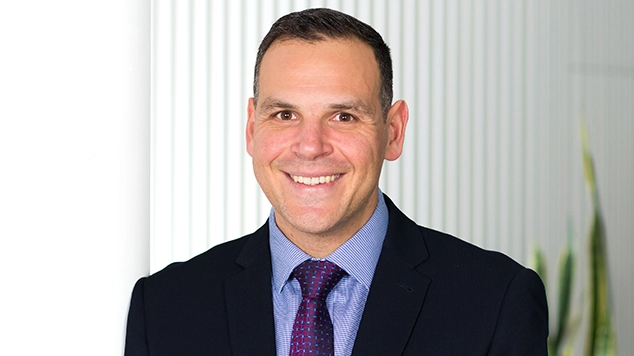 Speak to a team member
If you have any questions or would like to chat to us about this course and how it could benefit you, please get in touch with the course advisor.