Advanced Management Achievement Course
CMI Level 8 Certificate in Strategic Direction and Leadership
A 3-week highly specialised programme designed for officers moving into management and executive careers.
The programme
The Advanced Management Achievement Course has a long and successful track record in helping officers make the transition from a military career to the business world on leaving the Armed Forces. It shares the language, concepts and practices of business which are often unfamiliar to our delegates.
During week one of this three-week course, an overview of the basic concepts within each subject area is shared. In the second week ideas are further developed and an understanding of their application to business discussed.
The third week focuses on the relevance of pre-course knowledge, and course learning within the business context is more fully realised. The application of ideas by business managers in management situations is explored.
The programme content is continuously updated. A range of sample topics are below:
Strategy
Marketing
Human Resources
Financial Accounting
Business Management
Contemporary Business Issues
AMAC is a well-established and core part of our programmes at Alliance MBS. I'm proud that it has helped over 2500 delegates to make the transition from the military to the commercial world.
How you benefit
Through a mix of taught sessions, in-company visits and guest speakers, you will develop the confidence and management tools to take the next step into a new and unpredictable commercial environment.
In the supportive environment generated by our programme team and your fellow delegates, your new knowledge will inform key decisions you make on your next steps after the military.
Develop your planning for the open job market
Better understand business language
Gain skills to communicate effectively in your new environment
Develop your understanding of strategy, finance, marketing and other key business areas
Put your enhanced knowledge and skills into action through our business simulation
Use your new knowledge to inform key decisions about your next steps in the supportive environment generated by our programme team and your fellow delegates
Build a powerful network of fellow participants and experts to call upon in your new career
The programme offers long term benefits for individuals, organisations and communities and promotes a lifelong connection with Alliance MBS.
AMAC has an excellent reputation in Army circles. I arrived with high expectations and was not disappointed. The experience went beyond the classroom, giving me the mental and physical space required to focus on my next career.
Participant profile
All the delegates on AMAC have military careers, whether they are still serving or have recently left the forces.
AMAC is specifically designed to support the ranks of:
Army
Field Marshall
General
Lieutenant-General
Major-General
Brigadier
Colonel
Lieutenant Colonel
Major
Royal Air Force
Marshall of the Royal Air Force
Air Chief Marshall
Air Marshall
Air Vice-Marshal
Air Commodore
Group Captain
Wing Commander
Squadron Leader
Royal Navy
Admiral of the Fleet
Admiral
Vice Admiral
Rear Admiral
Commodore
Captain
Commander
Lieutenant Commander
Graduate entry officers with the rank of Captain, Flight Lieutenant or Lieutenant (RN) may also apply.
The knowledge I gained on AMAC gave me the confidence to develop and implement policies that will drive growth and deliver transformational change.
Our experienced team
Alliance Manchester Business School has some of the most highly-regarded experts in business management. By working closely with industry, the team can solve real problems, predict future trends and drive change in business and management.
Our highly experienced team ensures everything about your programme runs smoothly. From booking on to the course to your business simulation exercise, they aim to make your Alliance MBS experience as enjoyable and stress free as possible.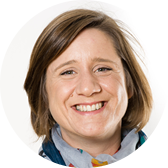 Dr Lucy Daly
Programme Director
Email Lucy >>
0161 275 0530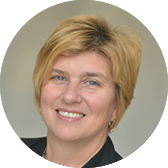 Lea Reilly
Programme Co-ordinator
Email Lea >>
0161 275 6361