Masters projects
Recruit our current master's students to help conduct research or provide analysis to solve a problem for your business or organisation.
You can access our talented students on an expenses-only basis while providing them with invaluable work experience at the start of their careers. All students are supervised throughout the project by an experienced member of the Alliance Manchester Business School faculty.
Contact us to discuss your requirements:
postgraduate.careers.service@manchester.ac.uk
+44 (0)161 275 6584
Project opportunities
Expand your workforce for a special project or short-term assignment, without a long-term commitment
Access research, analysis and ideas for business projects when internal resources are stretched
Raise the profile of your organisation on campus, attracting high-quality candidates.
You can recruit students from a number of our MSc courses to work on a project or piece of research. Two of our most popular options are detailed below.
Analysis projects: MSc Business Analysis and Strategic Management
The course
Students focus on the latest thinking in management and they gain an international perspective, exploring the issues faced by organisations operating in the global business arena.
The project
Between May and September, students carry out client-facing projects for organisations. They work with you to provide constructive analysis and consultancy on a key area of your business, with the supervision of an experienced member of the Alliance Manchester Business School faculty.
Projects involve students applying their skills across a range of disciplines including strategic management; marketing and market strategy; strategic financial analysis; distribution and supply chain management; and information systems management.
Recent projects include:
An analysis of potential competitive strategies in order to achieve growth targets
An in-depth analysis of the wholesale market and changing trends towards online shopping
Performance-Profitability relationship analysis of online detection and mapping technology
Global supply chain analysis of existing supply chain maps to address market failures in developing countries.
Data warehouse management - re-coding of goods and processes in order to save costs and speed up processes.
Contact us to find out more >>
Research projects: MSc Business Analytics: Operational Research and Risk Analysis
The course
Students focus on the fundamental theories, approaches and analytical toolkit of data analytics, decision sciences, machine learning, simulation, risk analysis, mathematical optimisation, applied operational research and statistics.
The course is ranked 2nd in the UK and 10th in the world (QS Business Masters Rankings 2022)
The project
Between June and August, students apply their knowledge and skills to real business issues as part of their MSc dissertation. This is a research project that focuses on real-world problems in data science, decision-making, machine learning, forecasting, operational research, supply chain, inventory management, logistics, etc.
Projects range from in-depth research literature reviews about particular problems or techniques to developing proof-of-concept software to solve diverse business problems.
The students are skilled in the use of various software tools, including Excel, Excel Solver, SAS, Python, R, Simul8 and more.
Recent projects include:
Web analytics for evaluating online user experience
Capacity management of product test equipment
Risk management in the hotel industry
Equity forecasting using ARIMA and neural networks
Predictive modelling: A case study for selling additional contracts to existing customers in the telecommunications industry
Contact us to find out more >>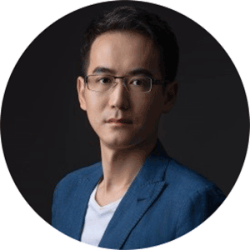 "Given our tremendous experience and innovative algorithms, Techvalley can quickly provide efficient services for different airline and railway companies. We were approached by Alliance Manchester Business School to see if we were interested in giving one of their students a business project to undertake on our behalf. At the time we were about to undertake a research project to source new machine learning systems to make us more competitive, so the timing could not have been better."

Dr. Sien chen
CEO & Founder
Tech Valley Ltd.