Our Full-time MBA experts
We are ranked 3rd in the UK for research power by the Research Excellence Framework, and our experts are globally-renowned for research excellence across all areas of business and management. They will share their original thinking – and nurture yours.
Our experts are at the forefront of business and management thinking across a range of specialisms. Many of our have a background in industry and they all have extensive links with public, private and third sector organisations around the world. They lead debate, influence opinion and policy, and drive change. Here are some of the experts who will shape your experience at Alliance MBS.
Want to know more? View the AMBS research magazine to read the latest commentary from our academics.
Here is a selection of the experts you may work with as a Manchester MBA.
Full-time MBA directors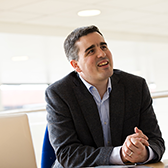 Xavier Duran Martinez
Director, MBA Programmes
Xavier Duran Martinez
Director, MBA Programmes
Xavier is responsible for the strategic direction of MBA programmes and the development and delivery of transnational education (TNE) at Alliance Manchester Business School. Key to these responsibilities is ensuring both that the MBA curriculum is kept current, innovative and fit for purpose and that more than 2,000 students on our MBA programmes receive an outstanding learning and administrative experience. Xavier also works with colleagues in all parts of the business school to coordinate the development and delivery of TNE activity.
Xavier has contributed to our MBA programmes since 2003, first in an academic capacity, teaching Economics of Strategy and supervising final projects and, since 2012, as Associate TNE and MBA Director. He took up the role of MBA Programmes Director in March 2018.
Xavier is passionate about innovation in business and management education and meeting the new demands posed on MBA programmes by technology improvements and a highly dynamic and globalised business environment.
×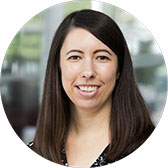 Naomi Blackwell
MBA Assistant Director
Naomi is responsible for the student experience on the full-time MBA programme.
She creates a challenging, supportive learning environment by building strong relationships with individual students and within each class.
Naomi's role covers the entire student journey and includes supporting the admissions process for prospective candidates, on-boarding new students, programme delivery, events and extra-curricular activity, student wellbeing and alumni engagement.
Since 2013, Naomi has spent several years supporting MBA students to achieve their career goals and transitions as part of the Postgraduate Careers Service, before moving into the Assistant Director role in 2021.
Her current focus is the growing recognition of wellbeing and belonging as a significant part of the student experience.
×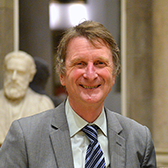 Dr Phil Galvin
Associate Director, MBA Consultancy Projects
Dr Phil Galvin
Associate Director, MBA Consultancy Projects
Dr Phil Galvin has worked at Alliance MBS for nine years and works with businesses across the world to source consultancy opportunities for the Full-time MBA. With a PhD in physics, Phil has a techno/commercial background in the international chemicals sector including R&D Director and senior leadership roles in a number of multinational businesses. He joined The University of Manchester in 2000 and has assisted in building University-wide strategic relationships with companies such as BP, IBM and AstraZeneca
×
Take the next steps