Notable alumni
Alliance Manchester Business School and its predecessors, UMIST and The Victoria University of Manchester, have educated some of the brightest and most successful minds in UK and world business. On this page, you will find a selection of some of the School's notable alumni.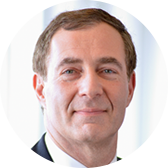 Simon Collins
Simon Collins, Chairman and Senior Partner, KPMG: BA Economics
As chairman and senior partner of KPMG, one of the 'big four' accountancy firms in the UK, Simon holds one of the most important roles in the UK accounting industry, while he is also a member of KPMG's global executive board.
A corporate debt adviser by background, Simon joined KPMG in 1998 from NatWest - where he was the global head of debt structuring - to establish KPMG's debt advisory practice which advises companies on their loan negotiations with banks and bond investors. Simon says he looks back extremely fondly on his time in Manchester, where he studied the BA Econ from 1979 to 1982. He particularly recalls "inspirational" teaching which he still draws upon to this day. "I still find myself remembering pearls of wisdom from my studies which focused a lot on the big themes and the future of the accounting profession. Today, more than 30 years later, I am literally living these real issues at the sharp end." Simon says thinking about these issues at the very beginning of his career – something that was not particularly obvious at the time in academic circles - gave him the perfect grounding. "I feel like I have spent my whole business life growing into what my degree taught me. A big part of my role today is reflecting on the big themes in the profession, and it resonates with what I was learning at the time." He says the analytical skills he developed at university have also put him in good stead. "Looking back, the technical aspects of the degree were very important to me too, that ability to sift through vast amounts of information."
×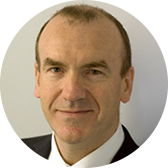 Sir Terry Leahy
Sir Terry Leahy, retired Chief Executive of Tesco: BA (Hons) Management Sciences
Anyone who owns a Tesco Clubcard possesses the brainchild of Sir Terry Leahy, one of Manchester's most notable business alumni. He created the revolutionary loyalty programme while he was CEO of Tesco, but it wasn't his only supermarket success – he also increased the company's market share from 20% to 30%. His achievements didn't go unnoticed either, as he won a handful of fantastic awards during his tenure. These included Britain's 'Business Leader of the Year' 2003, Fortune European Businessman of the Year 2004, and Most Influential Non-Elected Person in Britain 2007, according to the Guardian Unlimited Politics panel.
×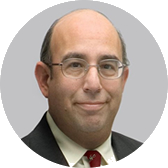 Robert H. Herz
Robert H. Herz, retired Chairman of the Financial Accounting Standards Board: BA (Econ) Accounting and Finance
Robert H. Herz CPA, CGMA, FCA, graduated in 1974 with a BA (Econ) from the School of Accounting and Finance at The Victoria University of Manchester, which became part of MBS in the 2004 merger. He was awarded the Outstanding Alumnus Award from The University of Manchester in 2006 and an honorary Doctorate of Law in 2007.
Robert was Chairman of the Financial Accounting Standards Board (FASB) from 2002 to 2010 and was one of the original members of the International Accounting Standards Board. He was a partner with PricewaterhouseCoopers for many years; this included serving as audit partner with numerous major companies, as head of the firm's Corporate Finance Advisory Services, as senior technical partner, as a member of the firm's US and Global Boards, and as President of the PricewaterhouseCoopers Foundation. Robert has chaired a number of professional committees, including the IFAC Transnational Auditors Committee and the AICPA SEC Regulations Committee. He has served on numerous public policy commissions, testified many times at congressional hearings, and authored or co-authored six books and over 50 articles and published papers. In addition, he is a frequent speaker at major financial reporting and business conferences, and is a member of the Accounting Hall of Fame.
Robert's current activities include serving on various boards of directors and board committees, for example Fannie Mae, Morgan Stanley, Workiva Inc. and the Sustainability Accounting Standards Board. He sits on the advisory boards of AccountAbility and Manchester Business School, is a member of the National Association of Corporate Directors (NACD) Audit Committee Chair Advisory Council, and is a trustee of the Kessler Foundation.
×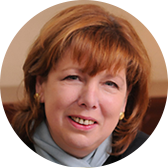 Wendy Mayall
Wendy Mayall, former Chief Investment Officer, Unilever: BSc (Hons) Management Sciences
Mrs Wendy Mayall, Former Chief Investment Officer, Unilever graduated with a BSc (Hons) Management Sciences 1979, and an MSc in Business Finance in 1981. She received the Outstanding Alumnus Award in 2000.
After graduating , Wendy began her professional career in 1982, when she was appointed Investment Manager at Thorn EMI. In 1984, she joined US-based investment firm Rogers, Casey & Barksdale Inc where she held a number of positions including Managing Director, Director of Research and Principal. She was one of the founding partners of Stamford Associates in 1987. Wendy re-joined Stamford Associates in 2011/2012 to help the firm develop its future business strategy.
In 1995, she joined Unilever's Corporate Pensions Division and in 1996, she was appointed Chief Investment Officer of Unilever's UK pension fund. In 2012 she joined Liverpool Victoria as Group Chief Investment Officer. She also sat on the Board of the Liverpool Victoria General Insurance Group. Wendy has held numerous non-executive roles, including as Chairman of the Investment Committee and Trustee Board Member Director of the Mineworkers Pension Scheme (2006 - 2009); Director of Newways Childrens' Charity (2005 - 2011); Trustee of Caravan – the National Grocers' Benevolent Fund (2005 - 2010); Board Director of Aberdeen UK Tracker Fund Plc (2012 - ); Investment Committee Member of the Liverpool Victoria Employee Pension Scheme (2014 - 2015) and Investment Committee Member of Mann Bioinvest Ltd (2014 - ).
In 2011 Wendy was named as one of Financial News' 100 Most Influential Women in Finance, EMEA.
×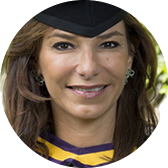 Lisa Ronson
Lisa Ronson, Commercial Director of Ronson Capital Partners: BSc (Hons) Management Sciences
Lisa is the commercial director for high-end property development firm Ronson Capital Partners, one of Europe's leading property development companies. Her family has long-standing ties with the University stretching back over 25 years.
The Gerald Ronson Foundation, set up by her father, property developer Gerald Ronson CBE, has been a generous supporter of the University, while Lisa currently serves as a member of Manchester Business School's Advisory Board, counselling the school on its strategy and engagement with business.
Since graduating with an honours degree in management sciences in 1990, Lisa has forged a successful career in several sectors, first in banking and latterly in real estate, as well as devoting a significant amount of time to charitable and philanthropic causes.
On graduating in 1990, she got a job at BZW Investment Bank in London, specialising in South East Asian equity sales covering the UK, European and US financial institutions. She spent eight years at the bank, including two years in New York, before returning to London in 1998 to take up the role of commercial director at Heron International, the property development business founded by her father. Heron has developed more than one million sq. metres of commercial and retail property and around 15,000 residential units in the UK, continental Europe and the US.
Lisa now leads the interior design, branding, marketing, PR, sponsorship and advertising for Ronson Capital Partners developments, as well as the leisure portfolio of Heron International, which includes major developments in Spain. She is a great supporter of the University and has returned to speak to undergraduate students about both the property development and marketing sectors.
×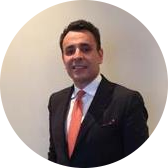 Fabio Di Prima
Fabio Di Prima, Co-Chief Executive, Habitas Opportunity Capital and Partner / Executive Vice President of Investments and Acquisitions, Forte Real Estate Development
Fabio Di Prima is the Co-Chief Executive of Habitas Opportunity Capital. Fabio is also a Partner and the Executive Vice President of Investments and Acquisitions at Forte Real Estate Development, where he is responsible for the identification and evaluation of investment opportunities, including the oversight of due diligence efforts undertaken in the property and site analysis process. Mr. Di Prima also manages investment funds that seek to invest in job-creating real estate projects, through a highly-complex fund formation process. He also handles transaction negotiations and oversees the company's closing activities and investor relations.
Over the past decade, Fabio has served in leadership positions at several organizations of different sizes operating across multiple industries, including the $14 billion merger between Fiat and Chrysler Group. Additionally, Mr. Di Prima is still serving as Managing Director of Silver Sky Global Capital, a multi-strategy private equity firm that actively invested in several infrastructure projects in North America and that holds an interest in Habitas Opportunity Capital.
Mr. Di Prima holds a joint MSc in Financial Economics from the University of Turin, Italy and Universidad San Pablo CEU in Madrid. He also holds an MBA from Alliance Manchester Business School, Manchester, UK. He is also active in a number of businesses and non-profit organizations including serving on the board of the Italian Chamber of Commerce for the UK and as President of EB-5 Italy, the leading Italian EB-5 organization.
×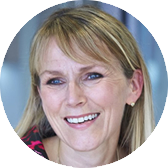 Alison Horner
Alison Horner, Group Personnel Director, Tesco: Global MBA
As Chief People Officer at Tesco, Alison is responsible for the development of 500,000 colleagues in diverse businesses across 12 countries, and for ensuring that Tesco has the capability, culture and capacity to deliver its strategy and growth ambitions.
After studying Chemistry at The University of Manchester, Alison worked in manufacturing before joining Tesco as a Personnel Manager in 1999. She was promoted to Stores Personnel Director in 2000 and then led 'Future', a major change programme which improved the way workload and teams are organised in stores.
During those years, Alison juggled her work commitments alongside studying for an MBA from Manchester Business School – for which she received The Guardian's "Women in Management" scholarship.
From 2003 to early 2011, Alison served in a number of senior operations roles within the UK business. In 2006, she was Tesco's first female Operations Director, and subsequently ran the company's UK Support Office.
In May 2009 she joined Tesco Bank as a Non-Executive Director and in January 2011 she was appointed Group Personnel Director, becoming a member of the Executive Committee in March that year.
Since December 2013 Alison has been a Non-Executive Director for Carillion and was made Chair of its Remuneration Committee in June 2014.
×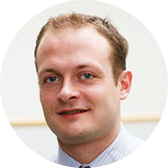 Hans Christensen
Hans Christensen, Associate Professor of Accounting, University of Chicago Booth School of Business: PhD accounting
Hans is today Associate Professor of Accounting at the University of Chicago Booth School of Business where his research interests cover international accounting harmonization, mandatory IFRS (International Financial Reporting Standards) adoption, and transparency regulation in financial and non-financial markets. Hans completed his PhD at MBS in 2008 with a thesis that looked into IFRS adoption and its particular impact across the EU. He says he was particularly drawn to MBS because it had excellent financial information databases. "It is a definite differentiator that Manchester has compared to universities on the European continent, and also compared to Asian universities which, for the most part, don't have anything like this. What is also important is that the knowledge to actually understand these databases is here in Manchester."
Hans remembers building up some excellent industry contacts during his time in Manchester. "From my PhD research one of my big personal selling points was that I could then understand the context of these regulatory issues outside of the US, and particularly across the EU. My work had particular appeal to US business schools because, at the time, the US was thinking about adopting some of these standards. After completing my PhD I came to Chicago armed with a lot of institutional knowledge about how these standards had worked in Europe." Today Hans continues to look at regulation and the impact of regulatory disclosure, and has started looking at its impact on industries such as healthcare.
×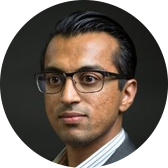 Vikas Shah
Vikas Shah, Chief Executive of Swiscot Group: Executive Education – High Value Managers
Vikas was born in Manchester and founded his first company – a website - at the age of 14. He is now an experienced award-winning entrepreneur and strategist who has built businesses in diverse sectors internationally. He is also an advisor to numerous entrepreneurs, businesses, and organisations globally.
He is CEO of Swiscot Group, a textiles and commodities trading company. He is also the founder of Thought Strategy (a consulting firm and investment fund) and holds board-level advisory roles in commercial and charitable organisations. Since 2015 he has been Chairman of FutureEverything, an award-winning innovation lab for digital culture, and a Member of the UK government's Industrial Development Board.
He is President and board member of TiE UK North (part of the world's largest entrepreneurs network) and frequently speaks and lectures at entrepreneurship events around the world (including the MIT Global Startup Workshop and the RICE Business Plan Competition).
He is a Fellow of the Royal Society of Arts, Manufacturing and Commerce, and a Fellow of the Chartered Management Institute. Alongside his business interests, Vikas is Visiting Professor of Entrepreneurship on the prestigious Lisbon MBA (with MIT Sloan School of Management) teaching at Católica (Lisbon) and Nova School of Business and Economics.
Vikas is also a respected speaker, and multi-award winning writer. In his journal, 'Thought Economics" he has interviewed many of the world's most influential thinkers. He is on the Editorial Board of the Chartered Alternative Investment Association and is a columnist for British Airways Business Life. He is regularly called upon to provide commentary and opinion.
×