The Productivity Institute
The Productivity Institute, funded by the Economic and Social Research Council (ESRC), brings together world-leading experts from a range of disciplines and backgrounds, working directly with policymakers and businesses to better understand, measure, and enable improvements in productivity across the whole of the UK, with the aim to improve living standard and well-being.
The Institute will support a step-change in the quality and quantity of research available in the UK that will directly inform government policies and business strategies to improve productivity.
Alliance Manchester Business School was chosen as the Institute's headquarters because of its outstanding facilities to support the Institute, the interdisciplinary nature of the School's research programme, and a well-developed regional eco-system of business, government and the education system which can be tapped into.

Latest productivity insights
Productivity themes
We are building our work through eight main themes:
Regional Productivity Forums
The Institute will establish eight Regional Productivity Forums involving stakeholders from across the country in the development and implementation of the Institute's research agenda and practical business interventions. This will include policy makers in devolved nations and regional authorities, as well as business leaders from multinationals and SMEs. The Forums will include:
The North West (supported by University of Manchester)
Scotland (supported by University of Glasgow)
Wales (supported by Cardiff University)
Northern Ireland (supported by Queen's University Belfast)
The North East (supported by University of Sheffield)
The Midlands (supported by University of Warwick)
Cambridgeshire and East Anglia (supported by University of Cambridge)
South East and London.(supported by Kings College, London)
Institute Leadership
Members of the leadership team share their views on the important role that productivity will play in supporting the UK economy.
Professor Bart van Ark
Institute Managing Director and Principle Investigator & Professor of Productivity Studies at Alliance MBS
Bart van Ark is a Professor of Productivity Studies at the Alliance Manchester Business School (AMBS) at the University of Manchester. He is also Managing Director and Principal Investigator of The Productivity Institute, a UK-wide organisation which aims to lay the foundations for an era of sustained and inclusive productivity growth by bringing together academic research, policy studies and business engagement.
Van Ark is an internationally acclaimed economist in the field of international comparative productivity measurement and analysis, innovation and technology, and digital transformation, and his research has cut across the areas of economic growth, development economics, economic history and international economics and business.
From 2008 to 2020, van Ark was Chief Economist and Head of the Economy, Strategy and Finance Center at The Conference Board, a global business research think tank headquartered in New York, where he oversaw the production of widely watched economic indicators and growth forecasts around the globe. Since 2020 he has continued as Senior Advisor with The Conference Board.
Bart is also an Honorary Professor in Economics at the University of Groningen (the Netherlands), where he headed the Groningen Growth and Development Center, a research group working on long-term economic growth and productivity, from 2000 to 2008. During this period he also oversaw the EUKLEMS project, which represents the first Europe-wide effort to construct a growth and productivity database at industry level. Prior to 2000, van Ark was a lecturer in Economics at the Faculty of Economics and Business at the University of Groningen, and from 1988-1990 he was a research office at the National Institute of Economic and Social Research where he continues to serve as a research fellow.
Bart has published extensively on the topic of productivity in leading national and international journals, including the Journal of Economic Perspectives, The Brookings Papers on Economic Activity, and Economic Policy. From 2004–2008 he was managing editor of the Review of Income and Wealth. He has also been widely featured in major international business media, including Bloomberg, CNBC, Fox Business, the Financial Times, and The Wall Street Journal.
×
Bart's profile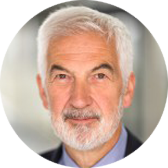 Professor Anthony Venables
Professor of Economics, University of Manchester, and Research Director of The Productivity Institute
Tony's profile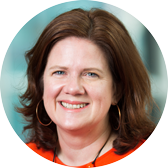 Nicola Pike
Engagement & Operations Director of The Productivity Institute
Nicola's profile
Our aims
We aim to pinpoint the causes of the stagnation in UK productivity and focus energies to laying the foundations for a new era of sustained and inclusive productivity growth. This is done through a strong focus on regional engagement with stakeholders across the whole country, something which is required to address the systemic nature of UK's productivity challenges.
The Institute will create eight Regional Productivity Forums across the country to work with businesses and policy makers on critical productivity issues in the regional context; and it will form a national Policy Reform Group to work with policy makers on productivity aspects of nation-wide policies.
Through our productivity insights and action work we aim to:

Advance understanding of UK productivity performance through a world-class action focused research agenda

Act as a transformational hub with extensive regional reach including the public and the private sector

Build capacity to drive a productivity agenda
Business and political leaders on why productivity matters
Business and political leaders share their views on why productivity matters in a series of videos.
Take the next steps
Speak to us about our productivity research