MBA Programmes & Masters Degrees in Shanghai
Located at the heart of Shanghai, our China Centre was established in 2008 and is one of our largest overseas centres.
2000+
Global MBA students across China

Blended-learning executive programmes and short courses

Supports executives and alumni from across China
China and Manchester have enjoyed strong links for several decades and Alliance MBS was the first UK business school to open a dedicated executive centre in Shanghai. The Centre attracts China's most talented business people to study its growing portfolio of executive programmes.
Fast facts
Located in L'avenue, one of Shanghai's most famous landmark buildings

A pioneer in The University of Manchester's expansion, the Centre is continually developing online/blended-learning courses including MSc Financial Management, MA Educational Leadership in Practice.

The China Centre won the Tencent Education "China Business Education Benchmark Award of 2022", "Global Talent Development Star Institution of the Year " in 2021, and "Most Valued Brand of Business Education" in 2020.

The Manchester Global MBA was voted the 'The Most Innovative MBA' by The Best Education of China from 2016 to 2018
For the past four years, the China Centre has received 'The Best Education of China Award' from China Internet News Center
The Centre has an active corporate social responsibility programme, with activities such as the Bright Eye Project and Egg Walkathon campaign
In 2017, 'Manchester Cloud (Mcloud)' was officially launched, affiliated to the China Centre and the Manchester-China Forum. Mcloud links Chinese and British government organisations and Sino-UK talents in the fields of business, culture, art, education and science.
The region has eight different alumni clubs tailored for various industries including healthcare, marketing, telecommunications and entrepreneurship
The China Centre is bringing more online/blended-learning masters' courses to China to benefit more working professionals from difference industry backgrounds including finance, fashion and education
China Centre success stories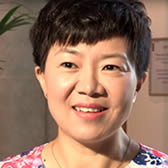 Sharon Du
HR Director, AstraZeneca China
Sharon Du, HR Director, AstraZeneca China Operations
"I decided to do an MBA because after so many years in a management position, I wanted to refresh and recharge my management knowledge. I wanted to broaden my network to know more people from different industries, and I also wanted to set a good example of continuous improvement to my son.
I chose AMBS because it offers interactive workshops, impressive professors and a very diverse network, as well as overseas study. I leveraged this study opportunity and stayed in the UK for three months. Apart from studying, I went on several visits to Astra Zeneca facilities in Europe and did an exciting talent project in our Commercial International Region.
In the workshops, I had the opportunity to meet people from different industries and cultural backgrounds, so the group study was very exciting. We had different discussions and perspectives but still we collaborated well.
I definitely think the MBA study benefitted me at work. Although I did not change my job or company, I have a broader view and I think more strategically, so I can really formulate and drive the people strategy for the business.
I think AMBS is a very good choice because it has a comprehensive and established MBA programme strong academic capabilities and diverse alumni accumulated over the years. The study centres all over the world are also very attractive."
×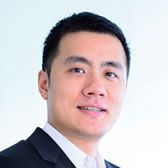 Jiawei Sun
Chief Strategy & Marketing Officer, Huawei Technologies
Jiawei Sun, Chief Strategy & Marketing Officer, Huawei Technologies
Global MBA 2014
"During my MBA I progressed from senior manager at an SME to vice president at an MNC. The programme opened my eyes to different ways of doing business and I gained new perspectives on myself and the global business world. I also built up systematic knowledge of business management and a wide personal and professional network. Studying the Global Part-time MBA at Alliance MBS is a really good investment."
×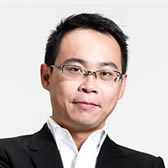 Seamon Shi
Founder & CEO, IntraMirror
Seamon Shi, Founder & CEO, IntraMirror
Global MBA Finance 2014
"With more than enough choice for customers, the global giants have to adapt to survive. Chinese consumer culture is very different to the western market. Companies need to be localised and quick decisions need to be made in China. You can't wait two weeks for the headquarters in Europe to approve them. I believe that my MBA has helped give me that competitive advantage.
"My MBA gave me a wider vision of how business works – it upgraded me to the next level. Chinese education relies on listening in class every day with a test at the end to see what you have learned, but the Manchester MBA model of utilising your free time to study is more interesting, inspiring and motivating."
×