The National Forum for Health and Wellbeing at Work
In December 2015 The National Forum for Health and Wellbeing at Work was established. The founders were Professor Sir Cary Cooper, 50th Anniversary Professor of Organizational Psychology and Health at Alliance Manchester Business School and Dr Paul Litchfield, the then Chief Medical Officer for BT. The Forum is focussed on improving workplace wellbeing in the UK and globally.
Members of the Forum share their experiences of using wellbeing metrics
Subgroups
Technology at Work
We may have a love-hate relationship with our phones and email but they indisputably make staying connected easier than ever.
There are downsides to the technology we've grown accustomed to. Increasingly there's evidence that mobile phones have added extra hours to our working days (without any increase in what we produce), elsewhere many workers feel that the constant interruptions that email and instant messages create prevent them from getting work completed when it requires concentration. With even more technology coming at us all of the time it's probably time to think about creating some rule
Therefore, this subgroup has created a set of guidelines to help workers balance their own well-being with the benefits of being connected (can be seen in resources).
Compassion at Work
We have had numerous headlines on lack of compassion in healthcare, in social care and in the wider public services as well. We have heard also about toxic leaders in the private sector; psychopathic managers, the bullying bosses and colleagues who have had a 'social skills bypass'. On the other hand, most of us have experienced empathic and compassionate leaders and colleagues, who have engaged us as valued colleagues in achieving our personal and organisational goals in a way that has enhanced our wellbeing, and ultimately our productivity.
This subgroup has developed document which sets out what can happen in organisations when empathy and compassion are missing, and goes on to set out some of the evidence which demonstrates that adopting a compassionate approach in organisations improves not only staff wellbeing, but also productivity. Their guide and toolkit shows the business case for compassion at work and provide examples of how this could be implemented in practice (can be seen in resources.
Line Managers
We know that every line manager, supervisor and leader has a critical role to play in supporting employees to stay well and in work. Evidence shows that how employees are managed, and the behaviours and competency of line managers, are crucial to creating a healthy and inclusive workplace where everyone can flourish.
There is already an impressive, if sometimes confusing, wealth of information available to support managers. Therefore, this subgroups is working with partners to identify the key support and skills that line managers and owner/managers need across all sizes of organisations to create inclusive and supportive workplace environments. The group will also explore how Government can help to promote these skills and spread best practice, to the widest set of employers.
Young People
To protect and promote the mental and physical wellbeing of the next generation, significant change to the design and organisation of work will be required in order to maximise productivity without damaging wellbeing. This subgroup seeks to identify how to protect and enhance the wellbeing of young people starting out at work, and collate and share examples of good practice and recommendations for educators, employers and young people themselves.
Individual Interventions
More organisations are now trying to improve employee health and wellbeing by implementing individual level interventions. However, it is important to recognise that there is often no "quick fix". Organisations need to ensure that the implemented interventions are appropriate for their employees needs and not just implemented because they are popular. To help organisations plan, implement and evaluate effective interventions, this subgroup will develop guidelines and a strategic process for organisations to follow when they want to start implementing individual interventions.
Group agenda
Mission
The mission of the forum is to improve workplace health and wellbeing
Vision
To improve the workplace in the UK and globally
Inspire people and organisations to challenge their thinking about the opportunities that healthy high performing people bring to work
Create shared values that both business and people can realise
Bring the most innovative evidence-based thinking to organisations
Integrate the psychosocial determinants of health drivers of business performance
Goals
The Forum is seen as THE 'go to' body for human-focussed performance interventions at work
Government and organisational policies are developed as a direct or indirect result of considered policy statements
Like-minded institutions work in collaboration with the Forum
Absenteeism and presenteeism are no longer major concerns
The workforce is more content
There is an increase in productivity per capita
Positive staff health is recognised as a source of competitive advantage
Activity
Collate evidence and produce position papers
Develop toolkits
Write magazine and newspaper articles and editorials in relevant outlets
Contribute to government policy papers and consultation exercise inputs
Contribute to national initiatives/innovations
Bring together small groups of HR Directors, Chief Medical Officers and Directors of Health and Wellbeing to reinforce the evidence and belief that 'good health is good for business, and good business is good for health'
Genesis
In December 2015 a small number of Chief Medical Officers and HR Directors of leading global companies and major public sector institutions (e.g. BT, Rolls-Royce, NHS, Shell, John Lewis Partnership, BP) met to discuss the possible creation of a Forum for Health and Wellbeing, which was hosted by ALLIANCE Manchester Business School at the University of Manchester.
They discussed what the purpose would be, how this could be achieved and what the outputs would be. Further, what would be the medium to long-term measure of success?
They also explored key business areas, such as productivity, leadership, decision making, behavioural safety, performance indicators, diversity and inclusion, delivery and customer focus to create a healthy work culture.
In 2016, The National Forum for Health and Wellbeing at Work was launched. It was led by Professor Sir Cary Cooper, Alliance MBS' 50th Anniversary Professor of Organisational Psychology and Dr. Paul Litchfield, Chief Medical Officer of BT.
The forum has now increased its membership to 35 major large and global organisations, including Shell, Rolls-Royce, NHS England, BP, Marks & Spencer, Barclays, Twitter, Microsoft, John Lewis Partnership, GSK, BUPA, HSE, CIPD, the UK Government, Mace, Serco and more.
Workstreams
To date, the forum has explored some of the important topics challenging most organisations:
The role of line-managers in creating healthier workplaces and enhancing productivity
The impact of work-related technology (i.e. work emails) on people's lives
The impact of a multi-generational workforce on health and wellbeing
Compassion and empathy at work
Long working hours culture and its impact on health and wellbeing
Supporting SME's to create 'good work'
The evidence of individual wellbeing interventions eg. mindfulness, mental health first aiders
Financial wellbeing
The impact of sleep on health and performance
Co-Chairs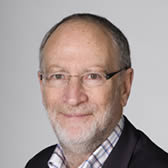 Sir Cary Cooper
The University of Manchester, 50th Anniversary Professor of Organizational Psychology & Health and President, CIPD
LinkedIn profile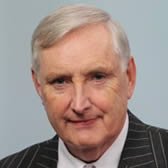 Paul Litchfield
Independent Chief Medical Adviser to ITV & Compass Group
LinkedIn profile
Contact