The Manchester Leadership Development Programme

ILM Recognised Development Programme with ILM Level 7 Award
A practical, accelerated leadership development programme for leaders and managers moving forward in their careers.
The programme
The role of a leader is crucial and complex. No matter which industry or sector you are from our programme provides you with the opportunity to become more confident, more efficient and more effective.
The Manchester Leadership Development Programme is a short, flexible, accredited, open leadership development course.
It inspires and guides you to think creatively, organise differently and develop a mind-set which is critical for leadership.
Key information
Duration

Core modules: nine weeks taught course – one module every two weeks
Or
One week fast track – one module per day

ILM Level 7 Award: work-based project, taking three to six months to complete and assessed via a reflective practice paper

Leadership coaching: three x 60 minute sessions

Entry requirements
No academic entry requirements but you should be in or going into a management or leadership role
Accreditation

ILM Recognised Development Programme and ILM Level 7 Award in Leadership and Management

Assessment

No formal exam
Assignment assessed (2,500 words)

Delivery
Face-to-face workshops, group learning, reflective discussion, e-learning platform, one-to-one coaching, guided webinar support

Whilst studying with us you will develop your critical thinking and be able to apply this throughout your career. Leadership is a skill set that is required across all sectors.
How you benefit
The programme is designed to help you understand how to get the best out of your business, giving you the capability to master the challenges and opportunities you face as a manager and a leader.
Develop increased self-awareness as a leader
Understand your team and how to get the best from them
Build your confidence to ask difficult questions and make informed decisions
Gain a practical understanding of financial management
Construct a framework for thinking more strategically
Learn a proven process for promoting innovation
Hone your project management skills with a toolkit for delivering major projects
Design a work-based project to apply your learning and deliver business impact
The opportunity to share experiences with managers from such a wide range of organisations, and from across the world, was invaluable; it enabled me to look at my own work from a new perspective.
Participant profile
The course attracts leaders, managers, directors, department heads, CFOs and CEOs from a wide range of disciplines including: sales, marketing, quality, engineering, health and safety, operations, logistics, customer service, legal and IT.
Professionals from diverse sectors and backgrounds work together around common themes, benefitting from the opportunity to network, generate ideas and share best practice.
I was able to draw comparisons between the learning and real life work situations. Like most people I'm guilty of working too much 'in' the business and not enough 'on' the business, now I can see when I need to take a step back and view the bigger picture.
Our experienced team
Our highly experienced team ensures everything about your programme runs smoothly. From booking on to the course to keeping you focused on your business challenge they aim to make your Alliance MBS experience as enjoyable and stress free as possible.

Dr Dane Anderton
Programme Director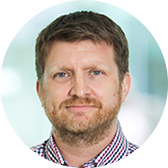 Kieran Maccourt
Enquiries and Applications
Email Kieran >>
07789 558356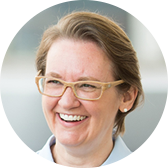 Dr Courtney Owens
Senior Lecturer (Associate Professor) in Leadership and Organisational Psychology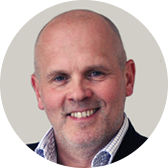 Dr Paul Evans
Senior Lecturer (Associate Professor) in Leadership Development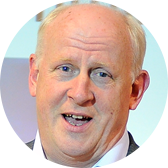 Nigel Moody
Financial and Development Consultant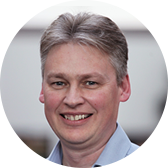 Dr Mike Kennard
Senior Lecturer (Associate Professor) in Strategy and Innovation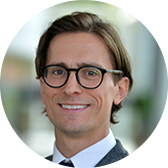 Dr Alec Waterworth
Senior Lecturer (Associate Professor) in Project Management