Managing Complex Business Challenges
Learn to embrace ambiguity and discover new approaches to managing the complex challenges that your organisation faces.
Uncertainty effects every organisation, but the most successful ones learn to embrace the unknown and discover how to use this to their advantage.
Course lead, Professor Paolo Quattrone, is a highly experienced academic who has held multiple international research positions and has recently been awarded an Interdisciplinary Leader Award from the European Institute for Advanced Studies in Management (EIASM).
£4,800

4 days

5-8 Mar 2024

Face-to-face

Manchester

Contributes to the Manchester Professional Diploma in Leadership
Key information
During this course, you will work alongside curious and open-minded business leaders to deconstruct conventional management approaches and tackle challenges with a new perspective. A data led approach will help you to ask the right questions to reach successful conclusions.
Day one:
Deconstruct conventional management styles, exploring their pros and cons
Analyse the relationship between knowledge, rationality, action, and change and its impact on business challenges
Understand the governance of decision-making and how data can inform decisions
Day two:
Discover new management strategies when dealing with complex challenges
Focus on the principles of managing ambiguity and dealing with inevitable tensions
Learn practical skills and principles to strengthen your ability to make reasonable and wise decisions
Day three:
Understand how new management approaches can be applied to your organisation
Analyse how business challenges link supply and value chains to social and environmental issues
An introduction to the Maieutic Machine, a tool used to improve the quality of decision making in business challenges
Day four:
Reflect on new ideas which support complex decision-making
Build your own Maieutic Machine and consider the effectiveness of your current communication, mediation, and engagement
Take part in final group presentations, testing your new knowledge in a risk-free environment
There will be a networking drinks reception on evening one where you will get to know your course colleagues. There will also be a course dinner on evening three, offering the opportunity for your class to come together with a wider cohort of short-course learners to expand your networking opportunities.
By utilising cutting-edge research which has been applied widely in the public and private sector, you will discover how to implement customisable frameworks, techniques, and strategies into your organisation that focus on embracing complexities and uncertainty within business.
Throughout the course, you will hear from leading industry experts, network with a variety of business leaders and work with other delegates to apply core aspects of the course to your organisation.
During your time on this course, you will gain several stand-out learning experiences, including:
Applied Learning – A learning environment created by the course facilitator that draws on the experience and input of your course peers.
Knowledge Transfer – A steady stream of feedback from participating peers with diverse business backgrounds to help build your leadership skills.
Reflection – A rare time-out to contemplate your own leadership capabilities and challenges while engaging with our world-class faculty.
Network Expansion – An expanding professional network drawn from your peers.
Personal Growth – An expanding self-awareness of your own leadership competencies and how they can be honed.
Behavioural Change – An adoption of new rationales and mindsets that improve your managerial skills.
Develop a refreshed mindset, thinking outside the box on organisational ambiguity
Learn to live with ambiguity, rather than avoiding it
Discover alternative ways of designing data visualisations to cope with uncertainty
Explore how to reframe challenges into opportunities
Gain expert insights through real-world case studies and industry speakers
How your organisation benefits
Suggest improvements to your organisation's governance practices to better manage complex problems and challenges
Implement customised models and frameworks to cope with conflicting demands, ambiguity, and uncertainty
Begin to build an opportunist attitude towards hurdles within your organisation's culture
Strengthen decision-making processes through teamwork and diffused leadership
Seek ways your organisation can profit from inevitable tensions surrounding complex decisions
This course is designed for senior business and government leaders who are curious, open-minded, and willing to explore new approaches to solving their business's problems.
Whether you are a programme leader, are involved in business innovation, or perhaps your role focuses on strategic planning, this course will provide you with practical management insights which encourage you to rethink how you govern complexity, engage your team, and communicate with key stakeholders.
Paolo Quattrone is a Professor of Accounting, Governance and Society at Alliance Manchester Business School. He has extensive experience researching uncertainty and discovering counterintuitive and innovative solutions to highly complex business scenarios.
Paolo has a wide range of experience delivering professional development programmes, and through his enthusiastic, highly applied approach to teaching, he connects theory with practice to allow delegates to deconstruct conventional management styles and make way to explore unique approaches to complex challenges.
Paolo also incorporates elements of the Maieutic Machine into his teaching, a set of principles that help managers improve the quality and maturity of decision-making practices in the face of uncertainty.
Upon successful completion of this short business course, participants will be awarded the Manchester Professional Certificate in Managing Complex Business Challenges.
You will also receive a digital Manchester Professional Certificate in Managing Complex Business Challenges from Accredible, in the form of an online certificate and badge which can be displayed on LinkedIn profiles and represents completion and participation in the course.
You can choose to curate your own curriculum by attending any four courses from our extensive portfolio. On completion of the four courses of your choice, you will be awarded the Manchester Professional Diploma in Leadership.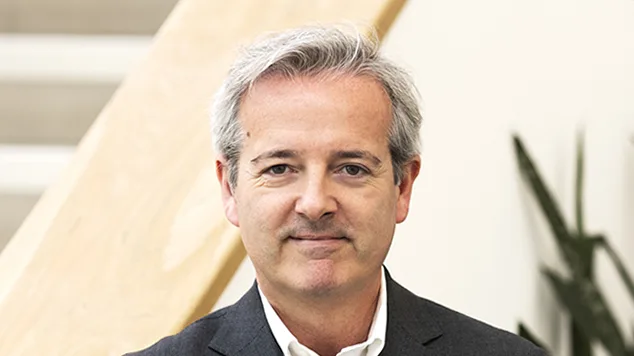 Speak to a team member
If you have any questions or would like to chat to us about this course and how it could benefit you, please get in touch with the course advisor.