Leading Digital Transformation
Apply a multi-dimensional approach to digitally transform your organisation.
Learn from renowned experts and industry leaders about the fundamentals of creating and capturing value with digital technology, whilst building a clear understanding of your business' priorities and the multidimensional strategies needed when inspiring change and leading digital transformation across your entire ecosystem.
With tools, techniques, and a robust understanding of our Digital-First Transformation Network behind you, you will emerge ready to think far beyond technology.
£4,800

4 days

21-24 May 2024

Face-to-face

Manchester

Contributes to the Manchester Professional Diploma in Leadership
Key information
During your time on this four-day course you will gain a holistic understanding of digital transformation. You will explore the role of strategy, people, and technology to assess the needs of your organisation for successful digital transformation.
Over the duration of this course, you will apply the Digital-First Transformation Network, a multidimensional model used to understand the current stage of your organisation's digital maturity, and the roadmap it can take for future development.
Firstly, you will have an introduction to theories of digital disruption helping to set the scene for the Digital-First Transformation Framework.
As a group, we will:
Discuss shifts from physical to digital assets, vertically integrated supply chains to platform ecosystems and from customers-as-buyers to customers-as-users
Examine the changing value orientation of digital first organisations from transaction-centric to engagement-centric where the key objective is to capture the end-to-end experience of customers
Reflect on your organisation's current digital maturity to identify development areas
You will then be introduced to the framework's first dimension - Strategy - and its three layers of the digital growth strategy, the digital offerings, and the digital analytics strategy, where you will:
Work in groups to define strategies of case organisations to increase digital maturity
Gain valuable insights and learnings from guest speakers
Next, we will explore the second dimension of the framework - People - and its three layers of digital leadership and governance, digital innovation practices, and digital talents. Working closely within groups you will:
Identify areas of the assigned case organisation that require improvements, people resources, skills, and capabilities
Hear valuable industry insights from guest speakers
We will then move on to apply the third dimension of the framework - Technology - and its three layers of digital customer engagement, digital operational model, and digital infrastructure. You will:
Explore how the assigned case organisation can leverage emerging technologies to improve their digital maturity
Drawing on the insights gained from working through the nine layers of the digital maturity framework, groups will share a comprehensive strategy for digitally transforming your organisation
There will be a networking drinks reception on evening one where you will get to know your course colleagues. There will also be a course dinner on evening three, offering the opportunity for your class to come together with a wider cohort of short-course learners to expand your networking opportunities.
Delivered at Alliance Manchester Business School's Executive Education Centre, you will learn through theory-based, practical, and interactive teaching methods.
From collaborative group discussions and the exploration of real-world case studies to industry guest speaker lecturers, you will gain valuable insight and expertise about digital transformation from our world-renowned course team.
In addition to working on a group project, delegates will also be required to submit an assessment at the end of the course which builds on the initial evaluation of your organisation's digital maturity and a first draft of a roadmap towards digital transformation.
We aim for several stand-out learning experiences, including:
Applied Learning A learning environment created by the course facilitator that draws on the experience and input of your course peers.
Knowledge Transfer A steady stream of feedback from participating peers with diverse business backgrounds on, for instance, how they have implemented digital transformation within their organisation.
Reflection A rare time-out to contemplate your own digital transformation opportunities and challenges while engaging with our world-class faculty.
Network Expansion An expanding professional network drawn from your peers.
Personal Growth An expanding self-awareness of your own leadership competencies and how they can be honed.
Behavioural Change An adoption of new rationales and mindsets that improve strategic decision making.
Facilitated Challenge A regular raising of difficult real-world scenarios by the course facilitator designed to take you away from your work environment into new work-territory.
Develop a robust, practical understanding of the Digital-First Transformation Framework
Expand your capabilities to lead a cultural shift towards digital transformation
Increase your confidence and agility in identifying digital opportunities
Become a member of the AMBS Executive Education Network and benefit from top-class speaker events, regular updates and networking opportunities with like-minded professionals
Gain expert insights through real-world case studies and industry speakers
How your organisation benefits
Apply your learnings to transform your organisation's digital strategy and strengthen competitiveness
Embed digital first behaviours and mindsets into your organisation to achieve a collaborative culture towards transformation
Strengthen your understanding of customer needs in the digital era to optimise business performance
Support your team to scale digital innovations to implement real impact across your company
Use critical thinking tools to identify challenges and mitigate risk within your organisation
If you are a strategic business leader looking to develop your organisation's digital maturity and solve business wide issues, this is the right course for you.
Whether you come from a large well-established business, a small start-up or even a business that is already considered to have a digital-first stance, this course will help you transform your organisation's capabilities and accelerate its digital maturity, regardless of sector or size.
Professor Panos Constantinides is a Professor of Digital Innovation and Digital Learning Lead for Executive Education at Alliance Manchester Business School and a fellow of the Cambridge Digital Innovation Centre.
Through many years of research focussing on the transformative potential of digital technology, he has built an impressive career concentrating on digital infrastructures and platforms.
This course builds on the collective knowledge and expertise of Professor Constantinides' academic and industry network which you will have opportunities to interact with by attending this course.
Upon successful completion of this short business course, participants will be awarded the Manchester Professional Certificate in Leading Digital Transformation.
You will also receive a digital Manchester Professional Certificate in Leading Digital Transformation from Accredible, in the form of an online certificate and badge which can be displayed on LinkedIn profiles and represents completion and participation in the course.
You can choose to curate your own curriculum by attending any four courses from our extensive portfolio. On completion of the four courses of your choice, you will be awarded the Manchester Professional Diploma in Leadership.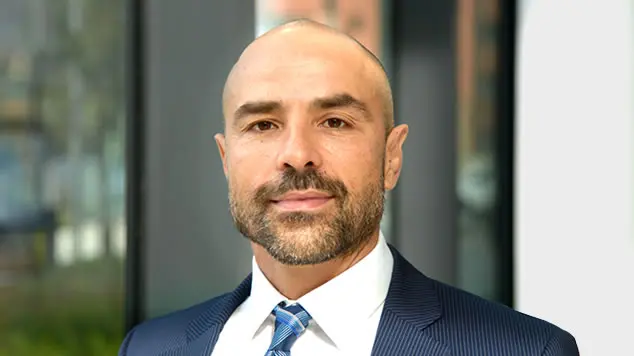 Speak to a team member
If you have any questions or would like to chat to us about this course and how it could benefit you, please get in touch with the course advisor.