Decentralised Financial Technologies and Web3.0 Economy
Expand your knowledge of the crypto economy and understand the opportunities and risks for your business.
Learn to critically evaluate decentralised finance (DeFi) and blockchain applications and strengthen your understanding of digital finance and Web3.0's impact on your organisation.
Get under the skin of the crypto economy and explore the potential of DeFi technologies. With guidance from Professor Markos Zachariadis and Dr. Aseem Pahuja, this course explores how DeFi and blockchain applications can transform organisations and provide a foundation for new business models and value chains in finance and beyond.
By challenging yourself to think critically and leverage relevant academic theories, you will begin to build a high-level understanding of crypto that will help you interrogate decentralised financial technologies and their applications effectively.
£4,800

4 days

21-24 May 2024

Face-to-face

Manchester

Contributes to the Manchester Professional Diploma in Leadership
Key information
Whichever industry you work in, the 'mechanics of decentralised trust' affect not just products and services, but challenge entirely how economic activity is organised across businesses.
It's therefore essential for decision-makers to have a solid and strategically-grounded understanding of the crypto-economy and its potential to transform organisations and entire industries in financial services and beyond.
To help decision and policy-makers navigate Web3.0 and DeFi technologies, this course explores theories and knowledge from the fields of economics, strategic management and information systems.
This practical four-day course will explore a number of thematic segments:
Introduction to Financial Technologies and Intermediation
Dissecting blockchain technology and relevant crypto ecosystem
Regulation and Governance of Web3.0 Technologies
From crypto to smart contracts and private distributed ledger technology (DLT) systems
DeFi applications and the future of money
DLTs Powering the Web3 economy: Metaverse and NFTs (Non-fungible tokens)
Day one:
Understand the history and fundamentals of money and payments
Discuss the importance of financial data and value-transfer systems
Critically evaluate the alternative architectures & organisational structures of payment infrastructures: centralised vs. decentralised
Discover the basics of cryptocurrencies and DLT/Blockchain Technologies
Day two:
Dissect blockchain technology: foundational principles and economics
Understand Bitcoin in practice: consensus mechanism, applications, and ecosystem
Explore cryptocurrency from a governance, privacy, and regulation perspective
Articulate challenges facing Bitcoin and crypto
Day three:
Understand Decentralized Finance (DeFi) fundamentals
Explore DeFi ecosystem and infrastructure: Ethereum and protocols
Outline the relevance and potential benefits of stablecoins and central banking digital currencies (CDBCs) in the crypto payments space
Explore alternative DeFi applications such as Decentralized exchanges (DEXes) and Decentralised insurance, lending and borrowing
Evaluate DeFi applications in terms of opportunities and challenges
Day four:
Explore the economics of Web 3.0, digital ownership, and tokens
Understand what are NFTs (Non-Fungible Tokens) and how they relate to the Metaverse space
Investigate how NFTs are disrupting the arts and collectibles market by creating unique, on-chain representations of objects
Explain how various ecosystems and marketplaces function
Highlight the key considerations in the NFT economy
Deliver a presentation critically analysing a topic or case study around the Metaverse, NFTs and Decentralise Finance
There will be a networking drinks reception on evening one where you will get to know your course colleagues.
There will also be a course dinner on evening three, offering the opportunity for your class to come together with a wider cohort of short-course learners to expand your networking opportunities.
Built with the aim of connecting theory to practice, this course will help you gain valuable industry insights from world-leading experts through a variety of interactive teaching and learning methods.
Delivered face-to-face at Alliance Manchester Business School's Executive Education Centre, you will take part in collaborative workshops, group discussions and activities, and hear from a selection of inspiring guest speakers.
You will also have the opportunity to gain first-hand access to the latest research from Alliance Manchester Business School's Centre for Financial Technology Studies (CFTS) scholars and faculty.
Designed to break down access barriers and reduce the complexity and confusion around blockchain-related jargon and mythology, this course uses case studies, theoretical frameworks, and practical groupwork to explore the potential of decentralised financial technologies and relevant business applications in the context of Web3.0 and the Metaverse.
We aim for several stand-out learning experiences, including:

Applied Learning - A learning environment created by the course facilitator that draws on the experience and input of your course peers.
Knowledge Transfer - A steady stream of feedback from participating peers with diverse business backgrounds on, for instance, how they have implemented blockchain and/or decentralised financial technologies within their organisation.
Reflection - A rare time-out to contemplate your own opportunities and challenges while engaging with our world-class faculty.
Network Expansion - An expanding professional network drawn from your peers.
Personal Growth - An expanding self-awareness of your own competencies and how they can be honed.
Behavioural Change - An adoption of new rationales and mindsets that improve decision making especially around the use of technology in business.
Facilitated Challenge - A regular raising of difficult questions by the course facilitator designed to take you away from your work environment into new work-territory.
Strengthen your understanding around the crypto economy and its implications for financial services industry
Develop strong literacy around distributed ledger and blockchain technologies
Discover the technical terms and key questions to ask about cryptocurrencies and DeFi as well as Web3.0 and the Metaverse
Gain expert insights through real-world case studies and industry speakers
Become a member of the AMBS Executive Education Network and benefit from top-class speaker events, regular updates, and networking opportunities with like-minded professionals
Take time out to reflect on your own skill set and engage with AMBS's world-class faculty
How your organisation benefits
Reflect on the cryptocurrency and blockchain developments, spotting trends, challenges and opportunities for your organisation

Strengthen your ability to navigate the Web3.0 economy and build an informed organisational strategy around the Metaverse space
Confront key issues your organisation may be facing around the deployment of NFTs and other DeFi and Web3.0 applications
Reflect on the impact of the evolving crypto and Metaverse space on your industry and competition and advise on pathways to success
This course is designed for participants interested in decentralized finance and the recent innovations jointly referred to as "Web3.0", including cryptocurrency, blockchain, NFTs, DAOs, and the metaverse.
It is a non-technical course open to those without prior knowledge of the space.
Professionals from all industries and backgrounds with interest in financial technologies, blockchain applications, token-based and crypto economy, NFTs, Web3.0, and the Metaverse will benefit from this course.
Bringing together an exceptional amount of expertise, research and refined knowledge in the subject area of Decentralised Finance, Blockchain Technology and Crypto Economy, Markos Zachariadis, Professor in Financial Technology (FinTech) and Information Systems, is joined by Dr. Aseem Pahuja, Assistant Professor in Financial Technology, to deliver this course.
Having worked in close partnership with a wide range of world-renowned organisations such as World Economic Forum, SWIFT, HSBC, Global Risk Institute (GRI), Innovate Finance, Abu Dhabi Global Markets (ADGM), Open Banking, and many more, the team will deliver this course based on a vast range of real-world experiences that showcase theories and cutting edge research being put into practice.
Markos' core expertise lies at the interface between the economics of payment systems and digital finance strategy, and he has a keen interest in the governance of blockchain systems as well as Central Bank-issued Digital Currencies for which he has published several working and journal papers.
Markos is also a member of the World Economic Forum's (WEF) Council on the Future of Resilient Financial Systems and on the Advisory Board of the Abu Dhabi Global Markets' (ADGM) Academy Research Centre thus bringing a leadership and policy dimension in his lectures.
Aseem's research interests focus on the development and application of Decentralized Autonomous Organizations (DAOs), Managing Supply Chains through Blockchain, and Web3.0 technologies such as NFTs.
Upon successful completion of this short business course, participants will be awarded the Manchester Professional Certificate in Decentralised Financial Technologies and Web3.0 Economy.
You will also receive a digital Manchester Professional Certificate in Decentralised Financial Technologies and Web3.0 Economy from Accredible, in the form of an online certificate and badge which can be displayed on LinkedIn profiles and represents completion and participation in the course.
You can choose to curate your own curriculum by attending any four courses from our extensive portfolio. On completion of the four courses of your choice, you will be awarded the Manchester Professional Diploma in Leadership.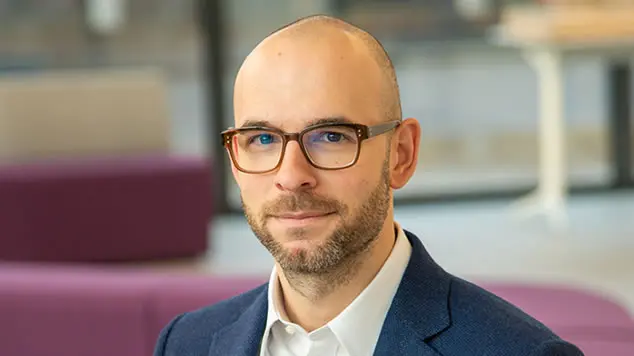 Speak to a team member
If you have any questions or would like to chat to us about this course and how it could benefit you, please get in touch with the course advisor.