Leading Major Projects
Learn how to breathe simplicity into every complex scenario and establish complete project control.
If you are looking to transition from your role as a project manager to becoming a project leader and want to develop your understanding of managing major, complex projects that make a real-world impact, you will find the knowledge and insights you are looking for on this course.
From learning to design insight-led strategies, to identifying early warning signs of potential problems and pitfalls, you will learn how to step into the role of a project leader with confidence.
£4,800

4 days

9-12 Apr 2024

Face-to-face

Manchester

Contributes to the Manchester Professional Diploma in Leadership
Key information
By reflecting on and developing your own leadership capabilities, this course will equip you with the knowledge, abilities and confidence to lead major projects within your own organisation and across your collaborating organisations.
Day one
An introduction to the principles of the Alliance Manchester Business School Three Domains Model
Understand the value and relevance of projecting for sustainability transition
Explore the Alliance Manchester Business School Project Leadership Model and the abilities of a leader in a project setting
Undergo a self-assessment to reflect on your own abilities as a leader
Discover the responsibilities of the investor/owner/operator in the Three Domains Model at the front end and in benefits realisation
Identify the key skills required to lead major projects successfully
Day two
Understand the role of the supplier in the Three Domains Model
Explore the role and responsibilities of project-based firms (PBFs)
Recognise the challenges of different supplier configurations
Identify the importance of project resilience and leading throughout the project lifecycle

Day three
Explore strategy implementation and key aspects of governing major projects
Consider the perspective of both owner and supplier in a commercial context
Examine the tensions between different forms of project governance
Identify the value of commercial strategies from a buyer and a supplier perspective
Learn to evaluate alternative commercial strategies
Day four
Understand and apply the principles of designing project delivery organisations
Discover the role of project ecologies, digital resources, and technology readiness levels
Explore the challenges and opportunities of leading major projects alongside your peers through class discussions
Integrate the learnings from the course and identify areas for self-development in a personal and professional capacity.
There will be a networking drinks reception on evening one where you will get to know your course colleagues. There will also be a course dinner on evening three, offering the opportunity for your class to come together with a wider cohort of short-course learners to expand your networking opportunities.
This course combines 15 years of tried and tested project management and leadership practices with the experiences of public and private sector organisations in the UK and abroad to deliver the best learning experience possible.
During this four-day face-to-face course delivered at Alliance Manchester Business School's Executive Education Centre, you will participate in self-assessment, interactive lectures, group discussions and activities, and hear from guest speakers enabling you to apply the principles for effective management and leadership of major projects in your own organisation.
In 2022, course leads Graham Winch, Eunice Maytorena-Sanchez and Natalya Sergeeva collectively wrote and published Strategic Project Organising (OUP), which explores the importance of leadership when managing projects for maximum positive impact.
During the course, you will take a deep dive into the themes of the book to provide a vibrant, varied and interactive learning experience.
We aim for several stand-out learning experiences, including:
Applied Learning A learning environment created by the course facilitator that draws on the experience and input of your course peers.
Knowledge Transfer A steady stream of feedback from participating peers from diverse business backgrounds with opportunities to learn from their experience.
Reflection A rare time-out to contemplate your own leadership capabilities while engaging with our world-class faculty.
Network Expansion An expanding professional network drawn from your peers.
Personal Growth An expanding self-awareness of your own project leadership competencies and how they can be honed.
Behavioural Change An adoption of new rationales and mindsets that improve strategic decision-making within major projects.
Facilitated Challenge A regular raising of real-world scenarios by the course facilitator designed to take you away from your work environment into new work-territory.
Learn practical, appliable management skills through the Alliance Manchester Business School Project Leadership Model
Understand the common challenges of project management and how to tackle them
Develop the confidence and capabilities needed to lead major projects
Expand your expertise in managing project teams and stakeholder relationships
Self-assess your current skill set to identify areas for personal and professional development
Become a member of the AMBS Executive Education Network and benefit from top-class speaker events, regular updates, and networking opportunities with like-minded professionals
Gain expert insights through real-world case studies and industry speakers
How your organisation benefits
Explore innovative ways to lead your organisation's projects to achieve business objectives
Lead your organisation through complexity and uncertainty by improving your conceptual armoury
Create synergies amongst project teams to optimise project delivery
Improve your organisation's quality of decision making within complex projects
Implement tried and tested strategies into your business to increase the success rate of major projects
This course is for business professionals who have more than five years' experience of managing projects, either currently working in a project leadership role or looking to step into one. It is also for the sponsors of these projects.
Sectors that would benefit from this course include:
Transport
Nuclear
Complex information systems
Government transformation projects
Infrastructure
Renewable energy
Sectors replacing fossil fuels with electricity (electrification)
Bringing together a vast collection of expertise, experience and refined knowledge in the world of leadership, Professor Graham Winch, Professor of Project Management Studies at Alliance Manchester Business School, is joined by Dr. Eunice Maytorena-Sanchez, Senior Lecturer in Project Management at Alliance Manchester Business School, and Dr. Natalya Sergeeva, Associate Professor of Project Management at University College London, to deliver this unique and insightful project leadership course.
Their co-published book, Strategic Project Organizing, is a product of 15 years of experience teaching project organising to Executive Education delegates at Alliance Manchester Business School and includes insights about the reality of project organising gathered from world-leading organisations such as BP and BAE Systems.
Upon successful completion of this short business course, participants will be awarded the Manchester Professional Certificate in Leading Major Projects.
You will also receive a digital Manchester Professional Certificate in Leading Major Projects from Accredible, in the form of an online certificate and badge which can be displayed on LinkedIn profiles and represents completion and participation in the course.
You can choose to curate your own curriculum by attending any four courses from our extensive portfolio. On completion of the four courses of your choice, you will be awarded the Manchester Professional Diploma in Leadership.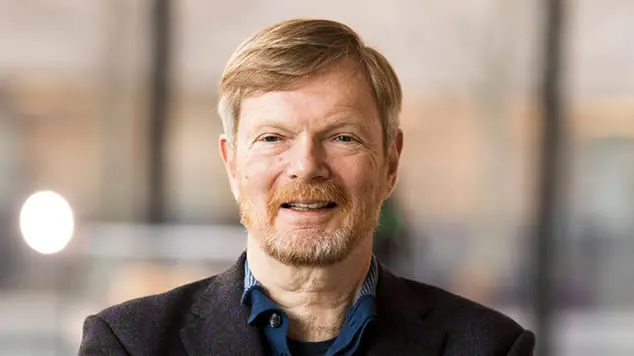 Speak to a team member
If you have any questions or would like to chat to us about this course and how it could benefit you, please get in touch with the course advisor.