This January, we held a welcome event for the newest Manchester Global Part-time MBA candidates at the University of Manchester China Centre. They are ready to embark on their career transformation on this global programme.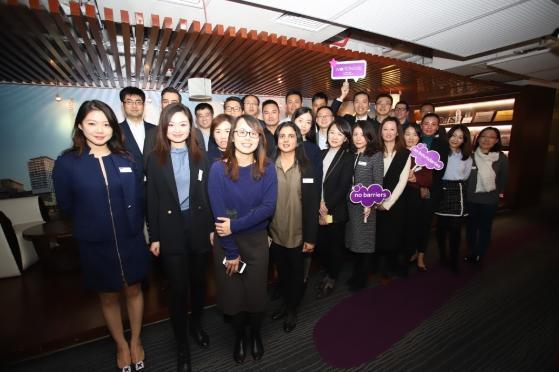 Ms Sherry Fu, Director of the University of Manchester China Centre, Dr Jiyao Xun, Associate MBA Director AMBS, Senior Programme Administrator Ms Maria Serra and China Centre Student Support Team attended the induction and witnessed the new students embarking on their transformational learning journey, which will equip them with global perspectives to become future business leaders.
The new students have a wide range of backgrounds including pharmaceutical, FMCG, manufacturing, law, finance, media management consulting and other business areas, with experience from 6-24 years in large well-known companies, i.e. EF, AstraZeneca, Kimberley, Johnson & Johnson, SABIC, Pfizer, Fosun, New Oriental, Michelin, Michael Page, L'OREAL, Citi bank, Continental and more. These industry leaders hail from China, Taiwan, United Kingdom, Italy, Canada and Pakistan. Those from China came from 10 different cities including Beijing, Chongqing, Wuxi, Suzhou, Wuhan, Nanjing, Jiaxing and Hangzhou. The blend of industrial and management experience and strong international composition, this group will undoubtedly inspire innovation in the future.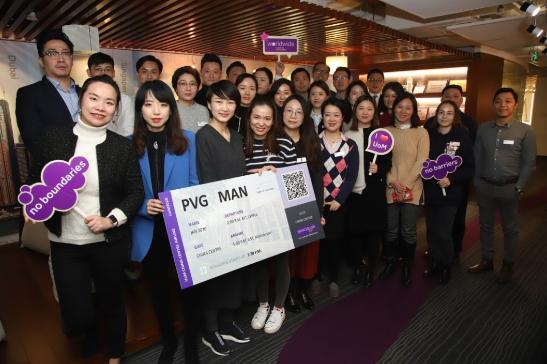 At the same time, some of our new students shared their expectations and goals for the next two years in front of the camera – facing a rapidly changing business and social environment, they hope to make progress together, to explore the world, and meet unlimited opportunities.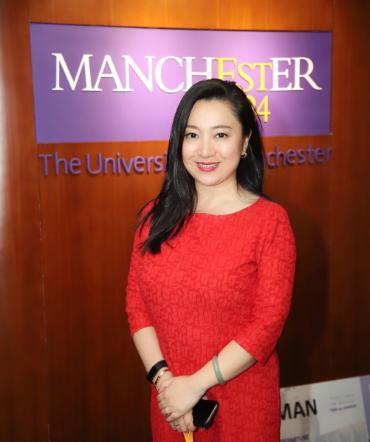 Ms Sherry Fu, Director of the University of Manchester China Centre, delivered a welcome speech. She said that she was very happy to see a new batch of management talents joining Manchester Global MBA Programme, and hoped that everyone could share their knowledge and cultures to become global business leaders of excellence. Ms Sherry also highlighted that: "to choose the University of Manchester Global MBA Programme means that you have made a wise choice. I hope that the next two years of study will bring a broader perspective to everyone present."
Dr Jiyao Xun, Associate MBA Director, introduced the curriculum and educational goals of the Manchester Global MBA to the new students. He also highlighted the rigorous teaching and learning philosophy of the University of Manchester. Its unique Manchester Method is applied throughout the MBA. It reflects the latest and most complex business environments, allowing candidates to learn the most cutting-edge business knowledge and management skills and achieving a balance between theory and practice.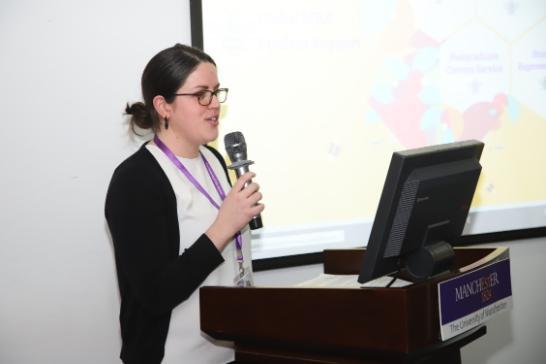 Ms Maria Serra, Senior Programme Administrator at AMBS introduced innovations in educational technology that are a key component of the MBA programme, which features a blended learning format. Student learning is implemented through a groundbreaking combination of online and offline teaching, which helps students interact with professors and other students 24 hours a day outside the classroom to maximize their use of a wealth of learning resources.
During the programme, students have three opportunities to travel to the University of Manchester's global centres including Manchester, Dubai, Brazil, Singapore, Hong Kong and other international cities to gain face-to-face experience and ideas from different regional cultures which would expand international networks and help them become true global citizens.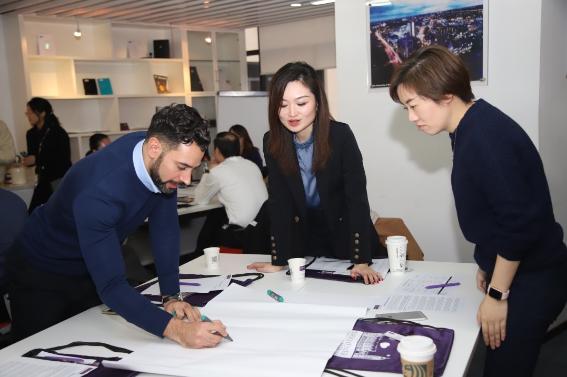 To practice their interpersonal and collaboration skills, students will continue to work on teams during their MBA study journey. During the welcome event, the China Centre prepared a team-building session to help the students adapt to working as a team and get to know each other better.
About the Manchester Global MBA
The Manchester Global MBA programme combines some of the world's top faculty and original business case studies to develop global business leaders, CEO and high-level managers for the world's top companies in a 24-month part-time learning programme.
China Centre, The University of Manchester
Tel:+86 21 6279 8660
Email:mba@uom.ac.cn
Web:www.uom.ac.cn