At our recent graduation ceremonies, we caught up with some of our Global MBA's who shared their experiences, tips, and joy at gaining their qualifications. Read on to find out more.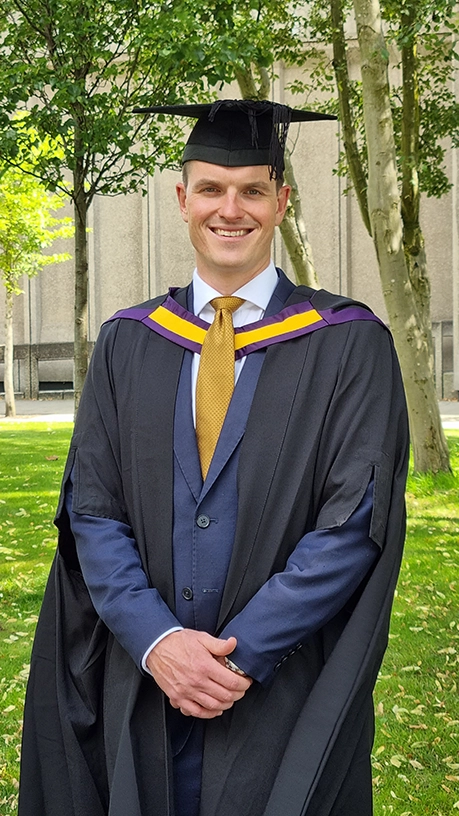 Ben Goodwill, Commercial Director, Environmental Services, Westinghouse Electric company
I started the course as an Account Manager for Westinghouse for one of our key public sector clients. 6 months after starting the course I promoted to Commercial Director. The Global MBA has expanded my understanding of how a global business such as Westinghouse operates and in doing so enables me to maximise the value I can offer in my new role.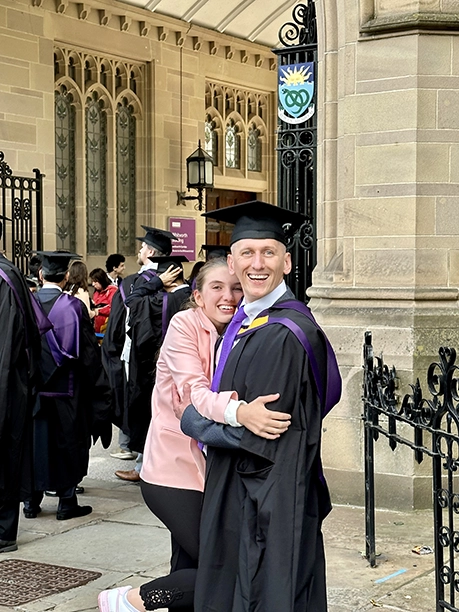 Mike Steele, Head of PMO, Stonegate group
It was an incredible 2 years and an experience I will never forget. The MBA has broadened my business perspective, provided me a wealth of knowledge that I can practically apply to my work and the platform to reach my career goals. The best course was by far, advanced strategic management, as it brought to life so much of what you learn on the MBA in a structure that provides that light bulb moment.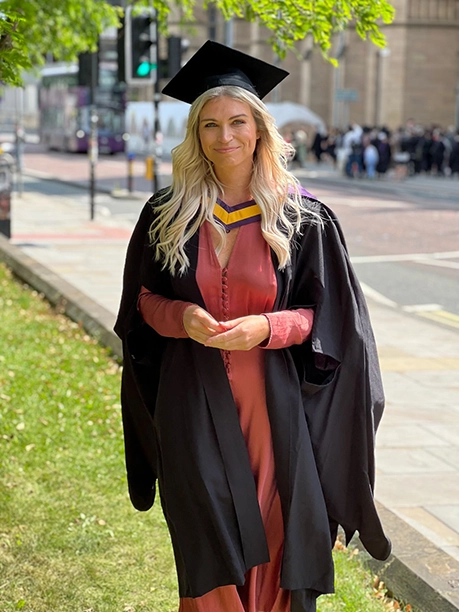 Alexandra Lynch, CFO Fletchers Solicitors
It was the toughest but most rewarding thing I've done to date in my professional career. Juggling my studies with the day job and parenting, it was tricky fitting it all in, but I would do it all again in a heartbeat! We should never stop learning and challenge ourselves to grow and develop at every opportunity.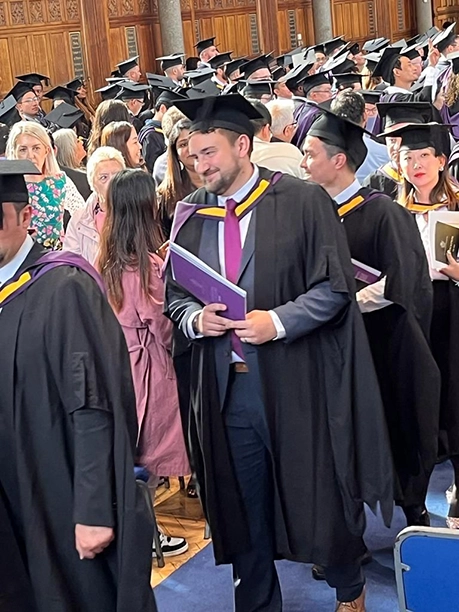 John Hunt, Ansul Restaurant Systems Account Manager at Johnson Controls
I fulfilled my achievements and got to celebrate by graduating my global MBA from Alliance Manchester Business School with what was one of the best achievements of my life so far.
I would highly recommend it to anyone interested, it is truly life changing. I have met some amazing people, gained great memories and had just the best time.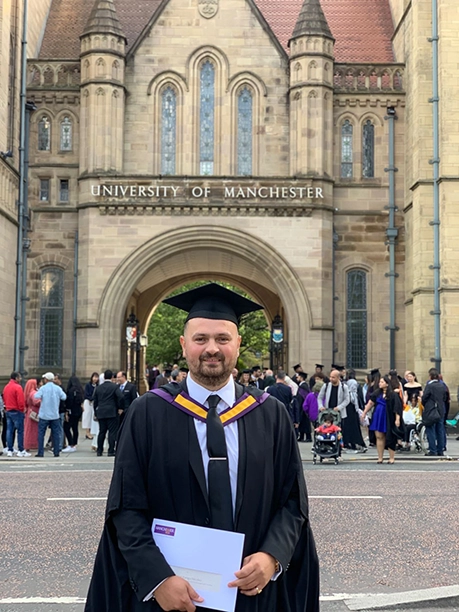 Nicolae Rangu Nicolici
Two years of balancing work, personal commitments, and intense studies, however achieving such results mean that was all worth it!!
My 4 Ps to you

Persistence - always continue despite any odds
Patience - understand anxiety and tolerate it
Passion - be creative and create value
People - they are your most valuable asset – throughout the entire time, always