Alliance Manchester Business School (AMBS) has embarked on a strategic partnership with Webhelp, a leading global customer experience and business solutions provider, to pursue collaborative research projects and create new recruitment pathways for students.
Webhelp enriches customer experience and designs business solutions that create value for the world's most exciting companies; for instance, they run customer service for a number of UK retailers, and technical support for one of the world's leading tech firms. They partner across a range of services, from customer experience solutions and social media moderation to payment services. The business also provides management consultancy through Gobeyond Partners, part of the Webhelp Group, which works with clients to solve their complex customer journey challenges.

The collaboration will support Webhelp on the next stage of its growth journey by providing access to world-class research and academic expertise, an enhanced people development programme, and recruitment opportunities. Gobeyond Partners will drive research programmes and collaborative analytics programmes in partnership with key clients and AMBS.

For AMBS, the new partnership will see senior executives from Webhelp guest lecture at AMBS and provide industry insight into potential new programmes. The two organisations will also collaborate on joint research with a specific focus on AI, automation, analytics, robotics, DevOps, and API development. Webhelp will provide University of Manchester students, graduates and alumni career opportunities through its global career service portal.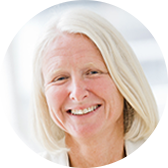 Professor Fiona Devine
, Head of Alliance Manchester Business School, said: "As a business school, we are keen to support high-growth businesses and our focus on digital futures, innovation, organisational excellence, and supporting the development of people aligns with that of Webhelp. We want to build long-term, mutually beneficial relationships with key players in the industry. So when Webhelp came to us, it was clear that they were trying to achieve something that played to our strengths.
"We are proud that our research-focused approach is enabling us to develop relationships that not only benefit the school and the education we provide to students, but one that has a longer-term impact by creating job opportunities for graduates at all levels, as well as our alumni."

David Turner, Webhelp UK CEO, added: "Forging a partnership with an establishment like Alliance Manchester Business School will positively shape the future of our business. Alliance MBS has an outstanding reputation, but the most important thing for our people-first business was making sure our organisations were culturally the right fit to work together.

"The relationship will drive new opportunities for our people and our clients, as well as recruitment opportunities for promising graduates. We're looking forward to fostering a genuine cooperation through which we can mutually learn and inspire each other."