Wednesday, 24 March 2021
Original Thinking Webinar - The value of nothing: Accounting in the post-truth era
This Original Thinking Webinar will be hosted by Alliance MBS' Paolo Quattrone.
Event Time

24 Mar 16:30 - 24 Mar 17:30
Event Location

Online
Our Original Thinking webinar series showcases some of the world-leading research from colleagues at Alliance MBS.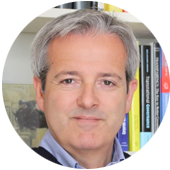 This episode will be hosted by Paolo Quattrone, Professor of Accounting, Government & Society at Alliance MBS.
The world of accounting, audit and corporate governance have been plagued with the recurrent failure of transparency. Markets have also failed to work as valuation mechanisms leading to the recurrent burst of market bubbles. An increasing number of initiatives are seeking to shift the attention from short-term value to longer-term values, but with little success so far. The response to these failures is often a quest for greater transparency, more market, stricter regulations, and the enlargement of the sphere of the measurable. Unfortunately, to paraphrase H.L. Menken, "well-known solution[s]" are as neat and plausible as they are wrong.
In this talk, Paolo will explore alternative solutions, trying to move beyond the idea that more data will inevitably lead to better transparency, decisions, and governance of corporations, economies and societies. Rather than seeking truer and fairer views of value, we should come to terms with the idea that value and values are contested, volatile and ambiguous concepts. Novel approaches to measurement will be required to explore this ambiguity. The solution may well be in the often forgotten past of accounting practices which embraced ambiguity rather than trying to eliminate it.
Paolo will lead us through an exploration of alternative accounts and accounting practices that can inform the future of corporate reporting. Changing our approach to measurement, rather than just expanding what we measure, may offer a fruitful path forward.
The discussion will be facilitated by Christopher Humphrey, Professor of Accounting at Alliance MBS.