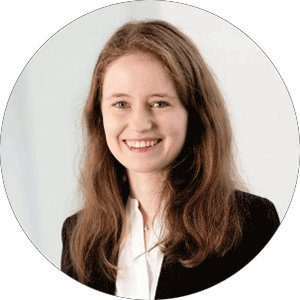 Why did you choose Alliance MBS?
"I did my undergraduate at The University of Manchester so I already knew the Business School quite well. It has a very good reputation and stood out against other programmes I was considering. One key advantage of AMBS was the option of completing a semester abroad within the 1-year master's course. I liked the units that were offered, especially Strategy and Theories of International Business. From friends I had heard how multicultural and interactive the course was, which is why I decided to stay in Manchester."
What were you doing before your MSc?
"I studied Modern Languages and Business and Management with French at The University of Manchester, so I was already familiar with both the university and the city."
What were the top 3 highlights of your programme?
"The top highlight was definitely studying abroad in Lyon, France. I chose courses that would correspond to the programme in the UK. I was able to continue using my language skills to experience another culture and city as well as having the opportunity to study at one of the top business schools in France for a semester.
"The second one was probably graduation itself. The pride of graduating from a top university course in a fantastic building doesn't get any better. I got to spend the day with my friends and family and we had a good time.
"Finally, not one highlight but many, are all the trips we took as a group. As a cohort, we worked together in groups in our units all the time, but we also got on outside of class. Especially during the stressful dissertation period, it was a relief to have so many friends close by that were in the same boat."
How has your career developed since graduating?
"Before graduating I secured an internship at Siemens in their consulting sector as I was really interested in strategy and wanted to see if consulting was right for me. Since then, I have moved on in the company, now working on strategic topics for the senior leadership team as well as in sustainability. It's been really interesting seeing theory work in real life, especially in a multinational company during a pandemic. I am still contemplating doing a PhD, but that might be further down the line."
What advice would you give to anyone considering the course or Alliance Manchester Business School?
"Dive right in! The cohort is so international, you get to meet people from all parts of the world and learn about their cultures. Make sure you experience it all and keep an open mind. Group work is essential in this course, you'll be navigating many different styles of work and communication and it really prepares you for the business world. Don't be shy to ask questions! Be prepared to challenge and be challenged and the result will be worth it."
How did you fund your MSc?
"I finished my undergraduate at Manchester with a first-class result so fortunately, I received a discount to stay on and do the postgraduate. That massively helped! The rest was self-funded and I also worked every now and again at the University as an ambassador. For my semester abroad I received an Erasmus grant which contributed to my living costs over there."