The Case Competition was first launched in 2016 and aims to replicate a real-life case interview process, with a mixture of one-to-one interviews and a group case study. For the first time in two years the competition will be hosted in-person at Alliance Manchester Business School.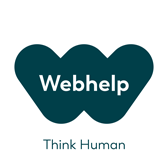 This year the competition will be sponsored by Webhelp, a leading global customer experience and business solutions provider.
In February this year AMBS and Webhelp embarked on a strategic partnership, to pursue collaborative research projects and create new recruitment pathways for students.
Chris Garnett, Head of Postgraduate Careers Service at AMBS said: "Our partnership with Webhelp has grown from our strong links via MBA recruitment over the years and their sponsorship of the competition only seemed natural given their close connection with our MBA programme. The partnership also helps us to build stronger links with Webhelp, giving us a better understanding of their goals as a business; allowing the students to understand if it is the right environment for them. For the graduates that they hire, the partnership will give them a chance to integrate more quickly and make even more of an impact within the company."

David Turner Webhelps Chief Executive Officer for South Africa, UK and India commented: "One of the most inspiring aspects of Webhelps partnership with AMBS is their openness to collaboration. We see the sponsorship of this year's case study competition as a continuation of this and a way of bringing our strengths together, whilst nurturing talent on the MBA programme. We're excited to be part of this year's panel and hearing the finalist's unique approaches. As we continue to further build our relationship over the next 12 months we look forward to welcoming more interns and graduates from AMBS into the Webhelp family."
The competition consists of a series of case cracking sessions delivered by alumni and a preliminary round where each student will complete a case interview with a second year MBA student. The students will receive a score and the four highest scoring teams progress to the final.
Once the teams reach the final, they will be judged by a panel of alumni. Each member of the team will take part in an individual interview. While in their teams, they work on a group case which they present to the judging panel. The team with the highest aggregated score wins.
The final day is a major celebration involving AMBS alumni. This year we are looking forward to welcoming representatives from Webhelp for the occasion, they will provide judges for the day of the final. Having this will allow real world input from consultants which makes the competition more realistic and helps the students to learn more about the sector and build their network.