Fintech at Alliance Manchester Business School
Alliance Manchester Business School and The University of Manchester have ambitious plans for the development of fintech. Not only do we play a significant role in driving the evolving FinTech sector in Manchester and the North West, we are also set to become an international powerhouse for fintech research and teaching.
Fintech at The University of Manchester
The University has been growing its activity in fintech over the past two years and is looking to scale-up significantly. Since 2017, the University has:
- Established a partnership with fintech north
- Created an internal multidisciplinary academic network
- Hosted two "innovation lab" events to develop collaborative projects with industry partners
- Attended various regional, national and international conferences to gain insight into developments in the sector and identify potential new partnerships for collaboration
- Built relationships with the local business 'eco-system' and with international businesses with interests in the field to align interests and develop new opportunities for R&D collaborations.
- Hosted the Manchester event of the fintech north conference series (the city's only major fintech conference)
Fintech in Greater Manchester
Greater Manchester is one of Europe's leading digital and technology clusters. It is home to more fintech start-ups and scale-ups than any other UK region outside London. [Source of all stats: Greater Manchester FinTech Ecosystem Report 2020]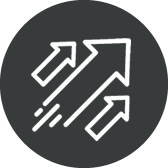 The fastest growing tech city in Europe in 2019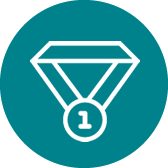 More ecommerce unicorns than any city in Europe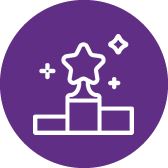 Highest percentage of B2C fintech companies in the UK (outside London)
"At Alliance Manchester Business School, we're on a dual mission. We are developing cutting-edge research to support the fintech revolution. We are also dedicated to educating the next generation of analysts, managers, stakeholders, regulators, investors, and entrepreneurs."