Dr Sofia Yasmin and Dr Olga Kolokolova from our Accounting and Finance Division have given valuable insight into their teaching methods used to deliver the accounting and finance master's courses, focussing on the interactive aspects of course units. The importance of gaining research experience through the dissertation is also highlighted.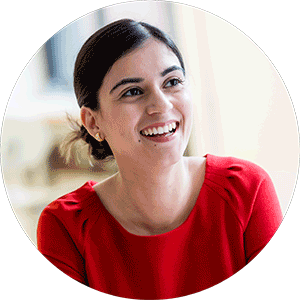 Dr Sofia Yasmin, Programme Director for MSc Accounting
"I always say that one thing that makes us unique here at Alliance MBS is the combination of the research and teaching expertise of our staff. All of our staff are highly valued experts in their field of research and we all bring this expertise into our teaching.
"Personally, I use my research in all of my teaching. A good example of this is the Interdisciplinary Perspectives on Accounting unit which is delivered as an option on both MSc Accounting and MSc Accounting and Finance. This unit takes students through various accounting theories that underpin accounting research and then focuses on a few substantive topics where students are able to really get to grips with how accounting research shapes accounting practice and the world in some sense.
"To make the unit really interactive and research-led, we focus each lecture around a particular research paper and each week a different set of students present what they have learnt from the paper. This presentation then forms the group assessment for the students.
"Each topic/lecture requires students to engage with an extensive reading list – all drawn from top accounting research in the area – prior to the lecture, so students are able to come prepared to discuss key points. The lecture itself is highly interactive and almost a discussion of the issues that arise in the papers between students and teaching staff.
"We have always received really positive feedback for this unit and students really appreciate the breadth and depth of research-led teaching that we provide."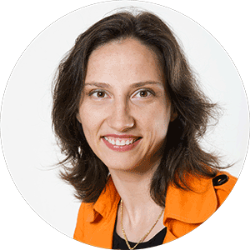 Dr Olga Kolokolova, Programme Director for MSc Finance
"In the Accounting and Finance Division, research and teaching go hand in hand. One of the most valuable experiences for students is working on their individual research project – the MSc Dissertation. The topics of the dissertations are usually linked to current ongoing research and general expertise of the supervisors, which allows efficient and productive guidance of students' research work.
"I have personally been working on several projects related to pricing of credit default swaps (CDS) – financial derivatives that allow hedging credit risk. Last academic year, my MSc students delved into various exciting aspects of CDS pricing, including, for example, the effects of the Brexit referendum and European sovereign debt crisis on corporate and sovereign CDS spreads.
"Working on the MSc dissertation allows students to apply all the knowledge they acquired during their studies, and further build new skills. This includes conducting an in-depth review of academic literature, handling large data sets obtained from commonly use databases in finance (e.g., DataStream and Bloomberg), conducting their own empirical studies, and last but not least, interpreting the obtained results, which in most cases are novel empirical findings.
"This experience gives a very different perspective on the essence of studies. Here, students start with a research question for which there is no textbook answer, it can't be found just by "Googling". The only way to reach the conclusion is by their own investigation. The MSc Dissertation is also a unique opportunity for students to spend significant amounts of time alone with their supervisors; receiving such undivided time and attention is extremely valuable."
Learn about a student's experience of studying MSc Finance >>
Chat to a student studying accounting or finance >>
Read the Alliance MBS Research Magazine >>
Read more about Dr Sofia Yasmin >>
Read more about Dr Olga Kolokolova >>