Another intake of Global MBA students started their journey in July and spent a jam packed week at their first workshops, getting to know their classmates, the careers team and what life is going to be like over the next two years. Julia and Francisco from the July 2019 intake in Manchester took the time to meet with us and share their experiences as they begin their Global Part-time MBA journey.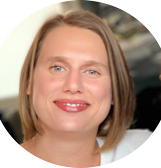 Julie comes from a healthcare background and her current role is Head of Business Development at Tavistock and Portman NHS Foundation Trust. She leads the cross-trust business development function to drive, win and sustain new business opportunities across health, social care, education and consultancy.
Julia said, "Within business development there is rarely such thing as a typical day and part of what I enjoy most about my job is the variety of the work. As a trust we have a unique profile within the NHS; we are the smallest foundation trust and our income comes in equally from both clinical and education training services, so overall we have a broad portfolio."
Julia decided to study the Global Part-time MBA because she felt that even though she had developed strong technical expertise within business development, if she wanted to move into director roles she would need to develop her understanding of different functions within an organisation. Julia also wants to use the MBA as a way of growing and developing into a successful female leader who can pioneer a business mind-set to ensure the ongoing sustainability of public sector healthcare within the UK.
"I decided to study part-time as to be able to study alongside my job was a necessity as much as anything, studying full-time wouldn't have been viable. I want to take the skills I learn on the MBA and put them straight back into the workplace. I am really lucky that I work in a place where personal development is highly valued and so I have been supported and encouraged to take this on, both for myself and the business."
Julia decided to choose Manchester for her MBA for a number of reasons which include the global nature of the Manchester MBA, both in terms of the diverse cohort and the option to experience studying abroad during the electives phase. Manchester is one of seven courses endorsed by the NHS Leadership Academy and also has triple accreditation. Practically the modular nature of the Manchester MBA, structured around 5/6 day blocks was most appealing when she was considering how to best maintain a work, study and life balance. Julia also mentioned how she was impressed with the new facilities at the modern, professional campus.
"The workshops were intense, but I really enjoyed my first week in Manchester. There is a high level of engagement expected throughout, but I found the experience of coming together with likeminded individuals really powerful." She continued that she was a bit nervous to meet the rest of her cohort, but after meeting everyone she felt fully re-assured as she soon realised that everyone is quite similar. Julia told us how the simulation project is a great example of the Manchester Method and experiential learning, which is a theme that flows throughout. "Being able to tick off one of the subject matter areas and getting thrown into group work and presentations almost straight away is something I personally enjoyed. I can definitely say that I missed Manchester and my fellow "MBA-ers" when I returned to work the following Monday."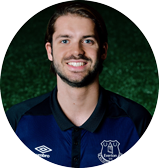 Francisco, originally from Lisbon in Portugal, has been living in Manchester for four years and works in Liverpool at Everton Football Club. Francisco works as a Coaching Analyst to support the development of the football programme.
"I collect and analyse data aimed at promoting player individual development, working with the coaching staff to integrate this information into our programme and strategy." Francisco also supports the development of an Academy Playing and Coaching Philosophy and several Analysis tools.
Francisco, who at 25 is significantly younger than the average MBA student, chose to study part-time as opposed to full-time since he recognises what a great job opportunity Everton Football Club represents.
"The rationale for studying an MBA is to reach the top of my area and become a Director of Football. Although I have a good knowledge of the game, I think that anyone that aims to work in football in the future needs to have a greater understanding of the business and leadership dimensions of the sport. Completing an MBA will broaden my knowledge and support the growth of my career in the football industry".
He told us how his business-driven family inspired him to pursue the idea of completing an MBA. "The skillset and tools that this MBA provides will support my development in both my personal life and in my professional practice, allowing me to aim higher and remain ambitious".
"Alliance Manchester Business School was by far the best business school in the North West when I started researching MBA programmes. After meeting the recruitment team, getting a detailed overview of the programme and finding out exactly what was on offer, I knew that AMBS was definitely the right choice for me." He said.
Francisco spoke to us about his first week at AMBS and said "The workshops were great, it was amazing to work, learn and collaborate with people from such different backgrounds, from healthcare to energy and from finance to football. It was great to be working with such a vast range of people with a broad variety of knowledge. The lecturers at the workshop were brilliant and helped me to really get a feel for what it is going to be like over the next couple of years."
As well as the workshops during Julia and Francisco's first week in Manchester our Postgraduate Careers Service were on hand to showcase what they have to offer and how they will help them throughout their MBA journey. They ran a session which introduced them to the careers service and contextualise the place of Global MBA students in the external job market.
Naomi from the careers service explained how they ran this session for 15 Global MBA students, "We started by getting an idea of the goals they have for their future career, and how strong these are, as well as how actively they currently manage their career. They typically enter the job market as 'experienced hires' so we shared what this actually means and how they can identify relevant opportunities, particularly through networking.
This was complemented by a look at the 'hidden job market', the role that executive search firms and head hunters can play, as well as careers within the start-up/scale-up space. We moved on to consider future proofing their career in terms of recognising how the skill-sets that are most valued by employers have changed over time and are continuing to evolve, particularly with advanced technologies. For the MBA students this means being able to articulate not just academic learning from the MBA but application of softer skill sets, i.e. influencing others. To finish we gave more detail on our service, including the employability webinars and networking opportunities, as well as how they can take ownership by identifying a mentor."
Find out more about our Global Part-time MBA >>>