Alliance Manchester Business School students are able to benefit from a dedicated Postgraduate Careers Service. They work closely with you and with the University's Careers Team to provide a bespoke service for AMBS students.
In addition to the help of the Alliance MBS Careers Team, our students can make the most of the excellent service offered by the University's main Careers Service, which has been repeatedly voted the best in the country for the last ten years.
We remain the most targeted university in the UK for top graduate employers, according to a 2019 report from independent market research company, High Fliers Research, putting AMBS students in an excellent position to enter the working world successfully.
You can read about students' experiences with our Postgraduate Careers Service, and how they have benefitted from the support with their job searches and in landing graduate roles:
Hardik Joshi, MSc Finance, Class of 2020: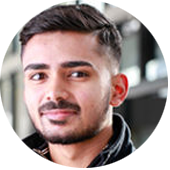 With all the inconveniences around, receiving a letter of acceptance from Lloyds of London for business graduate scheme has certainly been brightest and best moment of my postgraduate degree. Considering the current employment environment, being one of the very few students to get hired by such a big firm is matter of great pride for me. This just gives me immense relief after a whole year of hard work, which included 100s of applications, typing various cover letters, practising mock interviews at the student centre, attending different companies' online assessments. The whole Lloyds assessment experience was great. From practising assessment centres at university, to travelling to London for the real assessment centre – it was all worth the toil. This wouldn't have been possible without the postgraduate careers service.

Jacob Roberts, MSc International Business and Management, Class of 2020: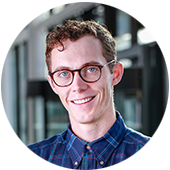 This past week I had the chance to meet up with someone from the careers service. The university has a career centre for all students, but they also have an additional one in AMBS that is dedicated to postgraduate careers from the business school. It's incredibly helpful to have a team that is knowledgeable in our specific potential careers.
I scheduled a one-to-one (121) meeting with one of the advisers named Sara. She helped me comb over my resume and LinkedIn profile to customise them to the type of work I'm interested in. She then gave me advice for structuring my resume further and tips for finding that dream job. I can't say enough about the people working in AMBS Postgraduate Careers Service.
Speaking of careers, as I was updating my LinkedIn profile, I reached out to a few UoM graduates who are working at companies I'm interested in. After messaging back and forth a bit, one of them offered to get on a call with me and talk about his experience working so far. We chatted for about 40 minutes and he gave me some excellent insight and advice. UoM alumni are the best.
Networking can have a bit of a negative connotation to it sometimes, and it's not my favourite word. However, reaching out to people, being curious, and making friends is all networking really has to be. My advice is simply to be genuine and grateful when you start to network. People are usually interested in helping you out if you ask a few questions. And don't forget to return the favour when you have the opportunity!