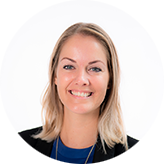 Our part-time MBA degrees enable professionals from anywhere in the world to earn an MBA while they work. Ruth Mountain, Global Careers & External Relations Manager explains how we support our part-time MBA students from day one of the programme until after they graduate.
What careers support can Global MBAs access during their MBA journey?
The MBA students have access to careers support from day one of the programme, right up to a year after they graduate. At the course induction on campus the team strive to be as visible as possible. They provide one-to-one careers meetings right at the start to make sure students understand how the careers service works and the support that is on offer. The students always have the option to book in with a Senior Careers Consultant throughout their MBA to discuss their career plans and any questions they might have, such as a change in industry or location. These consultations can take place either in person, over Skype or the phone, providing the students with support no matter where they are in the world.
There are also networking events at the Manchester campus and our centres across the world. At these events students can meet not only the careers team, but also other students from their course, to start to set up their support network which they will build upon throughout their MBA. There are also sessions held on campus which can include external speakers in addition to the internal team, providing students with access to a wealth of experience and knowledge.
The Postgraduate Careers team also hosts a virtual webinar series over a period of four to five months, covering a variety of topics from how to write a CV right through to offer negotiation. These webinars are live and recorded, allowing students to access them at any time during their MBA, meaning students can draw upon this advice at a time when it is helpful to them.
What is unique about Global MBA careers support at AMBS compared to other business schools?
The presence of centres around the world can be a great advantage to AMBS MBA students. They can choose to make the most of their MBA by visiting these centres, without having to give up any access to careers support to do so. For example, someone could be studying in Manchester but go to the Dubai centre, and still have access to support and workshops in that centre, for instance by engaging with local alumni.
So the careers service makes use of AMBS' global alumni network?
Absolutely, for example events at the global centres give students the opportunity to meet alumni there and learn from their experiences. The alumni network is also really helpful for making introductions for students in various countries or industries.
What are the most common career concerns of Global MBA students? Do their career goals typically change as they progress through the MBA?
Some students are very clear about what they want from their career and want support from us to reach that goal. Others might only know that they want a change, but don't know what that looks like so they need someone to explore it with. Concerns can also vary from people wanting to progress within an industry they are already in, but not being sure how to go about it, to people wanting a change of industry entirely. There are also practical questions that we can offer support for, such as queries surrounding changing location and how practical this could be in terms of visas etc.
People's goals definitely change as they progress through the programme and we can provide help with working through that. For instance, students may meet people throughout their course who want different things. This can lead to a change in goals as new opportunities become apparent, perhaps that they hadn't even considered in the past, and were here to support that
Which industries are particularly popular with Global MBAs?
Finance is an industry that is always a favourite, as is consultancy due to the fact that people can come into that from such a wide range of industries. We have noticed a growing popularity of entrepreneurship, with more and more people now wanting to go down the route of starting their own business.
Are there any challenges around supporting Global MBA students?
One of the big challenges for us is the capacity and availability of the students. Due to the nature of a part-time MBA, many of our students are in jobs and trying to balance their current career with classwork, assignments, etc. That doesn't leave much time to focus on career change and progression. The result of this is that students often don't engage with the careers service until later on in the programme. This isn't a huge problem, but it is easier if they dip in and out of the careers support throughout the programme. I would advise students to try to do this if they can to get the most from the service.
Finally, what is the best thing about working in the careers service team?
The team I get to work with! Everyone in the team has such a wide mix of experience and comes from a range of backgrounds and industries. This really helps us to support not only our students but also each other within the team.
I also love meeting students from all over the world – that's something that I feel is very unique to this job, and an aspect of it that I really enjoy.
Find out more about The Manchester MBA >>