We recently hosted our first MBA elective course in Tokyo and it was a big success. Despite being hit by both a typhoon and an earthquake, the Global MBA team pulled together and the workshop continued despite the extreme conditions.
The first day of the negotiation skills elective was held online so everyone could remain safe and dry while the worst typhoon in 60 years raged outside. Luckily for everyone, the second and third days were beautiful and students gathered to hone their knowledge and skills at the British Council's beautiful Japanese headquarters.
We also hosted a large alumni dinner, which was attended by 50 people including MBA Programme Director, Mr Xavier Duran and Associate MBA Director, Dr Jiyao Xun. Mr Duran spoke to the group about recent updates to the MBA as well as plans for the future.
Rob Pearson, a UK-based Global MBA candidate explained, "For me, it was a pretty critical elective to do." He said that the course gave him a "structured approach to negotiation that can be used in everyday life, from sales engagements through to very difficult legal and merger and acquisition engagements. Malcolm, who led our module was phenomenal and give us some key insights into perhaps a more real-world approach to of negotiation."
Rob, who is a digital transformation consultant and tech entrepreneur, knew the elective would be immediately applicable. "Working with b2b cloud computing, the key takeaway was how to engage with enterprise clients and how to deliver enterprise clients' expectations within negotiations. Maximising the value not just for yourself but also for the client"
"The whole point of the negotiation skills elective is looking at value creation within a negotiation. That's something that I'll be able to take forward to negotiations with companies like Google, Amazon and Microsoft, as well as my clients who are their customers."
The elective was also open to Full-time MBA candidates and Jiaying Xu of the Class of 2020 travelled from Manchester to Tokyo to attend. With a background in personal finance, she was excited to learn negotiation skills and network with more senior candidates from the Global MBA. "This elective is one of AMBS' most famous courses. The tutor teaches it in a very lively and interesting way." She added that the practical test, which involved a simulated negotiation, allowed students to demonstrate the "flexible use of what we learned during this course".
The typhoon was no joke, but Rob described a surprising silver lining to doing an elective in a natural disaster. "One of the surprising things about going to Tokyo and having the typhoon and earthquake was the camaraderie of the cohort in the elective. Usually, you have good camaraderie and leave with good knowledge of what people are doing, but having the added nerves and the tension of the typhoon certainly aided that. The School did a great job of making sure the learning outcomes weren't affected and that we were safe and sound with the typhoon happening, which was really reassuring."
Jiaying too was impressed with the way the facilitators handled the extraordinary circumstances. "The first day of this elective course took place during one of the biggest typhoons in Japan. Considering the safety of students, Alliance MBS decided to use the online teaching method on the first day. The entire emergency process was very fast and well organised."
"We are delighted that the first Tokyo workshop was such a success," commented Jiyao Xun, the School's Associate MBA Director in Asia. "It was great to catch-up with our Japanese MBA alumni group, which has gone from strength-to-strength over the last ten years. Our Hong Kong Centre team will continue to grow our presence in this exciting region by coordinating academic seminars, networking events and pre-MBA seminars across Japan."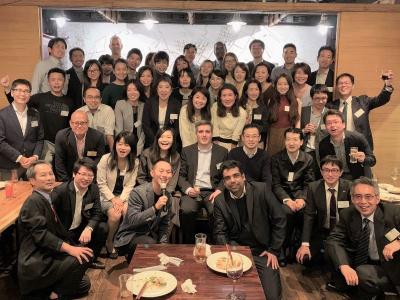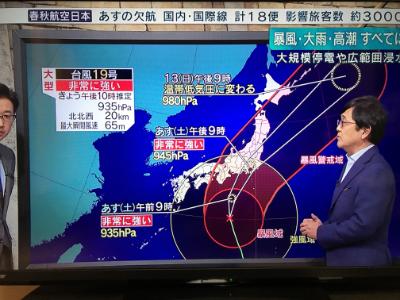 All Alliance MBS MBA candidates can attend workshops overseas to build their knowledge of global economies and their business networks. We deliver workshops across our global hubs in Dubai, Hong Kong, Sāo Paulo, Shanghai and Singapore, as well as additional locations such as Tokyo and the USA.