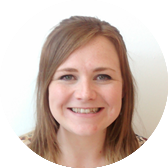 Emily Fenlon, Careers Consultant at Alliance Manchester Business School reviews this year's Lord Alliance Case Study Competition Final.
Launched in 2016, the Alliance MBS Case Study Competition was introduced by the Postgraduate Careers Service to provide our MBA students with more rigorous preparation for case study interviews. The competition was renamed in 2017 in recognition of Lord Alliance's generous £5,000 prize fund donation, which returned in 2018.
During the autumn term, participants underwent a rigorous preparation process, including workshops delivered by our alumni and members of the Class of 2018, as well as the 'Eyes on the Prize' series: a set of videos, resources and cases shared via email to the competitors. They also received a copy of Marc Cosentino's 'Case in Point' book to help with preparation.
The competition replicates the case interview process with a mixture of one to one interviews and a group case study. 21 teams – made up of 84 students – registered (the highest number of participating MBAs to date) and on Friday 12 and Friday 19 January 2018, these teams were invited to an individual case interview with a member of the Class of 2018. Over the two days, twelve judges conducted 84 individual case interviews and following this, the four highest-scoring teams were invited to compete in the final.
It was an early start on Friday 26th, with judges and competitors arriving at the Principal at7:30 am. Julie Burton (Class of 2016, Associate at AT Kearney) joined us for the third year running, having led the competition from a student perspective in its inaugural year. This year also saw the return of Andy Roberts (Class of 2013, Lead Consultant at Wolfram Consulting) and he was joined by Malik Ajani (Class of 2013, Strategy Manager at Accenture). Our final judge was Mrinalini Menon, (Class of 2018), a finalist in last year's competition and judge in the preliminary rounds. After the briefing session, we distributed the group case which teams had just under 3 hours to work on over the course of the morning. During this time, each team member also underwent their individual case interview.
At 10:30, our guests arrived for the group presentations. As well as local alumni, we were joined by Ken McPhail, Director of Research and AMBS' Associate MBA Directors, Fran Johnson and Heather Spiro. The group presentations began at 11:00 and with only five minutes to present, the teams did very well in delivering concise yet detailed recommendations regarding the valuation of a merger of two large confectionary companies in the UK. They faced some challenging questions from our judges who were sticklers for detail, however, we are pleased to say that they all finished fairly unscathed!
At 12pm, the guests and competitors retired for some lunch and a well-deserved break whilst our judges deliberated and scores were calculated. It was close but there was a clear winning team.
After a few remarks from Ken McPhail, Chris Garnett, Head of the Postgraduate Careers Service, announced the results and invited each team to collect their certificates. The winners were the Case Crackerjacks (Lucy Dwyer, Ayushi Gupta, Shefin Sam and Sarah Rosencrans) winning £3,500 with Charly's Angels (Carlos Arano Nacif, Jon Bazan Martinez, Pimolpong Sriyapai and Howard Darling) not far behind in second place. Third place went to Business As Usual (Chad Edwards, Nipin Gopi, Cesar Llerena and Haadi Mand) and in fourth place was HZG & Associates (Nicholas Mills, Lucas Machado, Gustavo Lavorente and Hermann Randlkofer).
Overall, the students had an excellent experience, not only practising their case study interview skills in preparation for their real interviews, but also developing their M&A skills and ability to work under pressure in teams.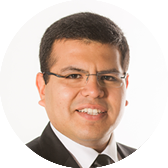 "The practice gave me confidence for future interviews as for me, it was something new. Consequently, it helped me prepare for internship interviews as I could respond to interview questions about market and company trends to the same standard as a case interview. The case competition became an opportunity to learn from each other – in our group we shared our different backgrounds to build a wider view of each case study. We needed to understand business from different perspectives: analysing scenarios, structuring and providing solutions according to the challenges required in the objectives. One key memory from the final was how we all took the time to encourage each other before the interviews despite the pressurised situation. As a team, we wanted to achieve two things: (i) collaborative success of everyone and (ii) have fun with the competition. We did both and I am proud of my team." - Cesar Llerena Castro, Peruvian, Business As Usual
"For me, the Lord Alliance Case Study Competition is undoubtedly one of the highlights of the MBA programme so far. Despite the enticing financial incentives, the competition provides much more than just financial reward, allowing competitors to exercise and showcase their case-cracking skills both individually and collaboratively. With the added pressure of an industry-leading and unrelenting judging panel, the competition is definitely not for the timorous. Despite the momentary rivalry between teams, the solidarity of all finalists certainly provided a lasting impression." - Chad Edwards, Welsh, Business As Usual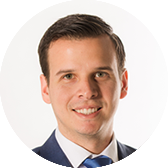 "It was good to start with basic cases in the first round and then move onto more difficult M&A cases for the final. We prepared quite a lot as a team and took the feedback from the first day of interviews to give advice to the team members being interviewed on the second day. It was really great to work in a team and part of our team has since entered another Case Competition. My highlight from the final was being judged by Julie for my individual case interview. To have the opportunity to be judged by someone working in industry for a company like AT Kearney was a really great experience." - Carlos Arano Nacif, Argentinian, Charly's Angels
View our image gallery: