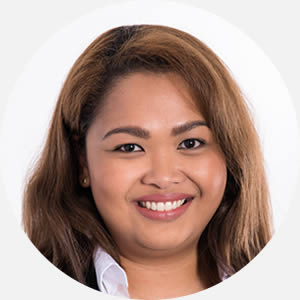 This year, over 30% of our MBA cohort headed East for the Dubai Study Tour. Ryle Ortiz, Class of 2018 reveals what the class got up to in this dynamic destination.
This leg of the MBA Study Tour brought 31 members of our cohort to the real-life Sim City, that is, Dubai. The trip was the perfect excuse to explore the Middle East while learning about the strategy that got Dubai to the sweet spot it currently occupies.
The tour kicked off with a visit to the Sheikh Mohammed Centre for Cultural Understanding for an appetising traditional Emirati breakfast and an anecdote-filled lecture on the Emirati culture. The class had the opportunity to dress up in traditional Middle Eastern garbs, as well. After this, we trooped to the Emirates Group Headquarters to meet with Rebecca and Christie from the International Government Affairs team. As we would be discussing a case study on Emirates Airlines in class the next day, this was a great opportunity to get the perspective of someone within the company, ask questions and ultimately have a clearer view of the Emirates strategy.
We then took a class in international business. The class, spearheaded by Charles Schell, was an interactive one. We were split into five sub-groups, and each group had to present and critique two of the four case studies assigned. This allowed us to apply the theories we learned by dissecting and analysing an actual case, and by subjecting ourselves to the questioning and critiquing of our colleagues. We were kept on our toes, as well, since we didn't know which cases would be assigned to us.
After each presentation and Q&A portion, Charles discussed the theories in more detail, gave real-life applications which ranged from big MNEs (multinational enterprises) to local fast food joints, and engaged the class by allowing us to share our thoughts and personal experiences.
On the third day of the tour, we had the chance to attend a talk by Stephen Reynold, the Regional Director of Bentley Motors, on the Middle Eastern luxury brands market. This also gave us the rare opportunity to mingle with both alumni and Global MBA students from the Middle East.
Sandwiched in between two teaching sessions was another field trip which saw us travelling 90 minutes south of Dubai to Abu Dhabi. There, we didn't only get to bask in the opulence of the Sheik Zayed Grand Mosque, but we also learned a bit more about Islam. We then took a detour to the Umm Al Emarat Park for a taste of the Emirati wildlife in the middle of the city which included getting up-close and personal with a camel and a couple of llamas.
The course wrapped up at the end of October once we had submitted an individual paper that required us to create an expansion strategy for a particular brand of our choice.
The Dubai Study Tour is just one of several options our Full-time MBAs can study during the autumn term. To find out more click here >>