The rush to homeworking may have kept business functioning since the COVID-19 outbreak. However the long-term sustainability of such arrangements is high risk and fraught with tension, say Lee Stringer, Stephen Mustchin and Tony Dundon.
It appears the initial response to homeworking in the wake of COVID-19 has been impressive and, for the most part, better than expected. For instance, a survey of more than 100 CFOs in the US by Deloitte suggests that three-quarters of corporations are functioning at about 80% of their capacity in terms of revenue.
Indeed, as technology increasingly enables remote working, some employers are considering a longer or even permanent shift to homeworking, while workers are also enjoying the absence of their daily commute.
But is homeworking and new forms of remote employment the great panacea that some now think it is? Ongoing research at the Work and Equalities Institute at Alliance Manchester Business School suggests that remote working can be stressful, lead to greater work precarity and casualisation, and be fraught with ethical and equity challenges for HR professionals.
Work intensification
Another recent survey suggests that 44% of workers who moved to homeworking are working longer and harder, while many of those interviewed said they faced major distractions because of family interactions and home-schooling.
At the same time, some companies are also considering longer-term outsourcing of jobs post COVID-19. For some large corporate clients, outsourcing to third party digital labour platforms (DLPs) is a way of turning permanent employees into insecure gig-workers. The consequences can be high risk as any cost saving for the business may be short-lived. Corporate reputation can be tarnished and companies may even face a consumer backlash, while workers who find themselves casualised become demotivated and a vicious cycle of mistrust beckons.
Digital presenteeism
While having the freedom to work whenever sounds attractive, the function of working is as much a social activity as an economic necessity. For instance, research shows that those who have to work remotely can face issues of loneliness, but also the need to appear to be constantly available for work, using technology and social media as a medium to show virtual presenteeism.
Indeed, research by the International Labour Organisation found that even those who are veteran remote workers experience much more stress in their job compared to other employees who regularly interact in a physical work setting.
For instance, social media and the need to feel constantly 'switched on' can be a form of digital presenteeism, while zoom fatigue can be exhausting too. There can also be untold mental health problems caused by the loneliness of remote working.
Interaction
Indeed, physical dis-connection from employment has a deep impact. When we interact with co-workers we are part of a social group that develops both feelings about the value of our efforts, and also how to organise our response to the shared coercive or alienating facets of work.
With remote working and the increasing reach of technological connectivity we lose sight of our social contributions, the collective identities with others around us, and where our tasks fit into the bigger structure of an organisation.
Even lone freelance workers find their own social spaces and forms of physical connectivity, such as from having meetings in coffee shops, or perhaps chatting to friends on non-work matters, all of which adds to their social environment.
Lack of voice
The technology which underwrites remote working can also reduce the opportunities for voice and collective forms of social dialogue at a workplace. In other words, it's easier for employers to de-unionise or weaken collective forms of representation.
Indeed, remote working and reliance on DLPs means it is more difficult for trade unions to protect and support workers who are isolated and who feel physically disconnected from their colleagues, and who may also have problems with their employer.
In our research one online freelancer describes her life by saying: "It's a bit of a lonely world." She goes on to say after recently having a baby that: "My priorities have shifted a bit... I take care of her all day and then I do this at night. I feel like I'm working three jobs."
The need to support the voices of marginalised workers, such as women, black, Asian and minority ethnic and lesbian, gay, bisexual, and transgender and younger workers is also more difficult given the issues of remote working, often because of a lack of social networks and collective support structures such as trade unions.
No panacea
The COVID-19 crisis has thrown light on both positive and negative aspects of homeworking. Through a 'carry on working' approach, workers have shown great resilience and resourcefulness in adapting to the challenges, demonstrating their commitment in the industries and sectors where it has been possible to do so.
Their responses might be fine as a short-term stopgap. But homeworking and new forms of remote employment should not be regarded as a panacea in the long-term. As we have discussed in this article, such a move to a home-based employment model is high risk and fraught with future of work tensions, thereby raising doubts about the 'new normal' of homeworking post-crisis for policy decisions.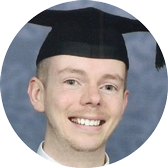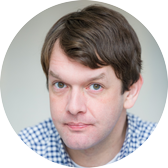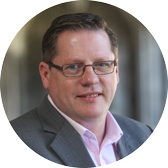 Tony Dundon is Professor of HRM and Employment Relations at the Kemmy Business School, University of Limerick, and a Visiting Professor at the Work and Equalities Institute.