The University of Manchester and the University of Melbourne have a joint fund that seeks to deepen and extend collaborative research links between the two universities. Ten projects successfully received funding in 2021, including two from Alliance Manchester Business School, led respectively by Professor Elvira Uyarra and Dr Richard Allmendinger.
Professor Uyarra's project focuses on Innovation Districts, and Dr Allmendinger's on the topic of FinTech and financial crimes. Working alongside colleagues at the University of Melbourne, the fund will cover travel and subsistence costs for staff to undertake short-term visits in both directions.
It is hoped that both projects will foster a strong, ongoing partnership between the project teams, leading to joint publications, joint student supervisions and joint follow-on funding applications. More details about both projects and the research areas they will explore are detailed below.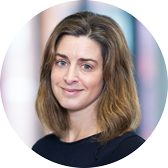 The project brings together teams from Manchester and Melbourne to explore the role of innovation districts, and other similar related models as strategies for driving urban innovation. Elvira explains: "While there is a great deal of momentum around the idea of 'Innovation Districts' (IDs) in cities around the world, the concept remains under-conceptualised. We also lack knowledge about how innovation districts can promote not just innovation but also societal equity, inclusivity and sustainability at city region-wide scale." She expanded, "while IDs seek to revitalize urban centres and leverage university research, the question of innovation for what and for whom remains unanswered. Many IDs are real-estate focused, targeted towards young, mobile professionals, and risk ending up as high-tech enclaves. A few seek to enhance community engagement, but with limited assessment of their effectiveness thus far."
The University of Manchester team are working in partnership with colleagues from the University of Melbourne to explore these issues and to contribute to this important agenda for Greater Manchester. The Manchester team includes academics from AMBS (Elvira Uyarra, Philip Shapira, Kieron Flanagan, Mabel Sanchez-Barrioluengo, Xiuqin Li, Alina Kadyrova), from the Faculty of Science and Engineering (Richard Jones) and the team behind the University of Manchester's new ID Manchester initiative (represented by John Holden). The University of Melbourne project team involves academics from the Faculty of Architecture, Building and Planning, led by Dr Kathryn Davidson.
This collaborative, interdisciplinary project explores how IDs can address goals (or 'missions') of societal equity, inclusivity and sustainability, at metropolitan-wide scale. The team will engage in joint research and share insights from cases (local and global), probe the operationalisation of mission-driven IDs that integrate societal and sustainability goals, and explore lessons for other new urban development models. The team will explore the Manchester and Melbourne IDs as case studies, and benchmark these in comparative context. The project will consist of networking activities, engagement activities through seminars and blogs, early career development activities, and research visits. They recently hosted their first virtual workshop on Monday 13 December 2021 which brought together academic and practitioner insights to advance our understanding of these issues from speakers and panellists including academic experts and Greater Manchester leaders.
Elvira hopes the project will achieve "a new scholarly understanding of the practice-based idea of innovation districts, where a clear research gap exists." She hopes the project can "establish a research-based network that goes beyond and adds value to what is currently on offer to practitioners through linking with a research-informed collaboration that is directly addressing mission-based societal challenges for policy at city-region levels."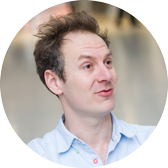 This project will enable cross-fertilisation between research, teaching and engagement efforts carried out in Manchester and Melbourne in FinTech and financial crimes.
Similar to traditional banks, FinTech startups must comply with anti¬money laundering (AML) regulations that aim to reduce and disrupt flows of illicit finance and the control of the proceeds of crimes. These AML obligations are a product of a transnational legal regime driven by the Financial Action Task Force that has led to convergence in AML compliance requirements across jurisdictions, though fundamental legal principles remain in each. FinTech applications, such as mobile payments and online banking, can be attractive for money laundering because the unlimited money flow and the transaction of anonymous accounts enable concealment, conversion and control for illicit actors.
It is hoped that the project will bring about the initiation of new projects in FinTech and financial crimes but also more widely in the areas of trusted digital systems, artificial intelligence, data economy in finance, and privacy. One area Richard sees the research being applicable to, is in creating "more efficient explainable data-¬driven methods (e.g., to deal better with imbalanced and/or streaming data) to detect fraud or carry out due diligence. This could also find application in, for example, digital crime more broadly, healthcare, LegalTech, and forensics, which are areas that several of the team members are working in."
The University of Manchester team, led by Richard Allmendinger, includes academics from AMBS (Mayur Joshi, and Markos Zachariadis), the Schools of Social Sciences, Computer Sciences, and Maths. All members of the Manchester team are also members of the recently launched Centre for Digital Trust and Security (DTS), and money laundering is one of the cross-disciplinary priority areas of the Centre involving academics from FinTech, Decision Sciences, Criminology, AI, and Privacy. The University of Melbourne have an equally interdisciplinary team working on the project. Furthermore, Richard hopes to raise awareness of this topic beyond the Manchester-Melbourne relationship and involve colleagues from more of the University's partner institutions.
Richard highlights the extremely "interdisciplinary nature of this project, involving academics from FinTech, Cyber security, Computer Science, Maths and Social Sciences." He explains that "the need for an interdisciplinary team stems from the fact that the project takes a holistic view on the topic of FinTech and AML including regulatory work, development of AI-driven methods, and then the application of these to international markets." The project, through facilitating workshops, also has a strong focus on involving and engaging with the student community, which in turn will benefit teaching projects at the University. In particular, the cross-faculty MSc Data Science programme at the University is considering offering a cyber security pathway, where teaching insights gained from this project could feed into future curriculum development.