After dealing with the immediate effects of COVID-19, Mark Healey looks at how minds are now turning to the medium and longer term implications for business.
Every business is facing its own challenges in the wake of COVID-19. For some, it will be business as usual once the lockdown lifts. For others supply chains, distribution channels, and customers' behaviours have already shifted forever. Most businesses will be somewhere in between.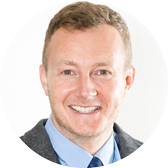 So says Mark Healey, Professor of Strategic Management at Alliance Manchester Business School, who says a danger for many organisations is that in the rush to get back to business, managers will reinforce yesterday's way of doing business when the world around them has changed.
The challenge therefore for managers is to develop a clear view of what they need to change, why, and when. "Let us be clear. This is a human challenge more than a technological or financial one. It will be the ideas, assumptions, decisions, and (in)actions of managers that decide which businesses prosper and which sink."
In times of crisis he said there is a tendency to listen to familiar voices and fall back on things that are known to work, and so reinforce and replicate what the business already does. "Even when additional resources are invested, they tend to be used to bolster existing activities and business models, or ploughed into initiatives that merely extend existing activities. Doubling down on what a business already does may prove effective in markets that change little following the pandemic. But in markets where competitors, customers or technologies are shifting, this kind of rigidity can be fatal to long-term prospects."
Professor Healey adds that a common - and completely rational - reaction to the pandemic has been to halt all unnecessary activity and expenditure and to tighten the grip on what people are doing. "Constricting authority to a few trusted decision-makers is seen as the way to take control of the situation."
But he says decentralising control to individuals and groups that are close to emerging markets and technological trends might be the only way for the business to grow in new directions. "It may prove more beneficial to use the crisis to give new ideas their head rather than to shut them down.
"No-one knows what the future holds, especially in hard-hit sectors like retail, travel and the creative industries. But in uncertain times it is usually better to try something new than do nothing. Small scale, low-cost experiments can be a great way to reveal which trends are worth following and learn what the business is, and is not, capable of doing."
*This is an edited version of an article that recently appeared in Forbes.