Environmental, Social and Governance (ESG) standards are having an increasing impact on financial markets. During a recent lecture at Alliance MBS by Sacha Sadan, Director of Corporate Governance at Legal and General Investment Management, academics also shared their work on the subject.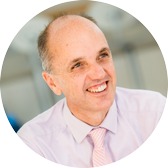 Professor Chris Humphrey was recently a member of the Advisory Board assisting Sir Donald Brydon's independent review of the quality and effectiveness of audit which reported in December 2019.
In linking the Brydon report to debates about ESG, he highlighted the fundamental importance of Sir Donald's reframed definition of audit, which emphasises that the purpose of audit is to help to build and maintain 'deserved' confidence in a company, its directors and the information on which it reports publicly, including its financial statements. "This definition positions audit in a much broader frame, with 'deserved confidence' clearly not just resting on the audit of financial statements alone, and being dependent not just on auditors but also on the directors in the way they run the company and the spread of other (non-financial) information that they are required to or choose to make public." Professor Humphrey added that the Brydon report also stresses the importance of corporate resilience and of the sustainability of the relationship between the company and the environmental and societal framework in which it operates.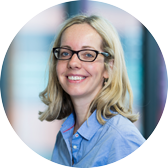 She said the MSA now makes it more difficult for companies to pretend they have a supply chain free of modern slavery - because even though the Act doesn't explicitly tell them what to report, companies that are doing nothing to eradicate modern slavery in their supply chain will find it hard to say anything about it. "So the market should be able to see that. A well-designed regulation can push companies to clean up their supply chains." Another area of her studies has been around Corporate Social Responsibility (CSR) and how it affects firms' financing initiatives. One study, co-authored with Professor Norman Strong, looked at the impact of off-the-shelf ESG ratings on stock price reactions to equity offerings. "What we found was that if a company has a high ESG rating then the market reacts more positively to its equity offering. That seems to be good news, but worryingly we also find that the company with the high ESG rating then seems to use the proceeds in a less value-creating way such as by storing it as cash, and they also have worse long term performance."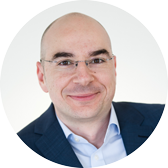 Professor Kostas Stathopoulos has been conducting corporate governance research for the last 20 years and says he has clearly observed companies taking ESG issues more seriously recently.
"Firms are nowadays focusing more on the needs of their stakeholders. Even though shareholder value maximisation appears to still be the main objective, corporate managers have come to the realisation that in order to achieve this they need to take into account the needs of important stakeholders such as employees." His recent research shows that firms that rely more on skilled employees or are strongly committed to employee wellbeing tend to hold more precautionary cash. This is because firms wish to reassure their employees that they have the resources in place for future investment on employee welfare, as well as to retain key employees when things turn badly. In another co-authored working paper Professor Stathopoulos found that in firms with labour unions CSR spending on areas such as environment and society actually increased the risk of labour strikes, whereas spending on employees mitigates such a strike risk.