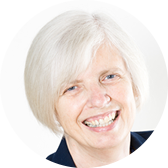 We have heard much talk of how generous the UK government's furloughing and self-employment support schemes are, regarded as amongst the most generous in Europe. But can these claims be justified? On the face of it a comparison to similar schemes brought in by other European countries suggests that the UK government's funding of 80% of earnings for employees, and 80% of average profits for the self-employed, is indeed towards the top of the range.
And it is to the credit of the government that it has allowed employers to include those on fixed term and variable/zero hours contracts in the furlough scheme, even if they had been effectively dismissed by their employer before the scheme was brought in.
So far so good, but what is less talked about is that these protections are being designed and implemented without any major challenge to some of the key characteristics of the UK's flexible and low tax labour market. And it is these characteristics which make it much less likely that these measures will offer the income and job security that people need in this crisis.
Guiding principles
Key features of the UK employment and social protection system pose particular problems for ensuring that the protection offered is fair and comprehensive. Specifically this relates to the three principles that have guided UK policy.
Firstly, that employers should be free to decide what happens in their workplaces and to their workforces. Secondly, that the more people who do not have to pay any tax and/or national insurance so much the better (regardless of whether this exposes them to risk of low social protection). And thirdly, that there is no problem in finding work and the benefit system should therefore be designed to put pressure on those claiming benefits to find work, to find more work if in low paid or short hours work, or to return to work quickly if sick.
Furlough
This notion that employers have unfettered rights to make decisions about their workforces has shaped the design of the current furlough scheme where it has been left up to employers whether to take up the offer of furloughing, with workers not having any rights to be furloughed. The alternative on offer may be redundancy or unpaid leave, so there is not much basis for negotiation.
Those on fixed term or flexible/zero hours contracts can be included, but it is up to employers to decide if they are. Likewise there is no right to be furloughed to look after children. Workers can be furloughed for this reason but only if the employer agrees, not because the employee needs to stop working. This contrasts with countries such as Germany and Portugal where there is a separate right to be compensated for having to take time off to care for children during school closures.
Nor is there any obligation for UK employers to top up the pay to 100%, even for those on minimum wages. In contrast employers in Denmark, for example, must make up the 25% gap between the state's 75% support and normal earnings for employees, and in Slovakia employers must pay the full wage (up to a maximum of €880 a month) while receiving 80% of that wage from the state.
Job security
Most concerning of all is the fact that there is no obligation on UK employers to provide job security to employees either during or after the period they receive support, contrasting strongly with the approach taken in many European countries.
In Bulgaria, Denmark, Spain, Croatia, Italy, Cyprus, the Netherlands, Slovakia, Portugal and Greece there are obligations not to dismiss anyone during the period of receiving support and often beyond, reducing the discretion of employers over whom to support.
In Spain employers cannot terminate temporary contracts - the main form of contract in the country - while employers in the UK have the option to terminate or to furlough. The only protection workers have in the UK is if the employer is planning redundancies of 20 or more staff they must consult over a 30 to 45 day period (and pay limited redundancy compensation).
However, it is worth noting that although UK protections are poor compared to many European countries, they still act as a bulwark against the immediate ballooning of unemployment as has been experienced in the United States.
Benefits
The drive to take as many people out of tax and national insurance contributions has also affected the coverage of COVID-19 protection schemes, particularly affecting women and the self-employed.
For instance the TUC has estimated that nearly two million employees, and nearly one in 10 female employees, are not eligible for sick pay as they earn below the threshold for paying national insurance. Eligibility for the main COVID-19 support for the self-employed also depends upon them having filed tax returns. Many low paid self-employed may not have filed returns as no tax or national insurance is due, but this will make them ineligible for support.
If we look at our benefits system, the UK jobs boom of recent years has provided political cover for the policy of freezing the already low benefits for welfare claimants. However the pandemic has revealed the cruelty of this approach when there is in practice no work available. Under COVID-19 this is palpably true for almost all who have lost jobs, but many claimants pre-crisis already faced difficulties in obtaining work.
Before the crisis the flat rate benefit level in Universal Credit and Job Seekers Allowance was £73 a week. The government quickly recognised the benefit level was not sustainable but only increased it to £95, equal to the UK's incredibly low statutory sick pay. By comparison, in Ireland unemployment benefits and sick pay have both been increased following the pandemic from a flat rate of €203 to a rate of €350 a week.
So, in reality, this new much-needed safety net has been rolled out into a UK economy whose organising principles are incompatible with providing the inclusive safety that is needed in this crisis, particularly for the most disadvantaged groups in UK society.
*Most of the comparative information in this article is drawn from a review of country responses to COVID-19 by the International Labour Organisation.