A team of four second-year undergraduate students from Alliance MBS have made a highly successful debut at the annual Business Analytics Competition at Manhattan College (BAC@MC). The group progressed to the final round, placing in the top 10 teams globally, and were selected as winners of one of the five awards on offer.
BAC@MC, took place online this year, from 30 April - 1 May and is organised by The O'Malley School of Business. Alongside the competition, students enjoyed keynote speeches from filmmaker Shalini Kantayya, and Chris Wiggins, Associate Professor of Applied Mathematics at Columbia University and the Chief Data Scientist at The New York Times.
The two-round competition tested the students in the science of decision-making and challenged their business analytics skills and knowledge. In round one, the team submitted a poster and video summarising their analysis of this year's data sets (based on exploring the links between socioeconomic data and Covid-19 data in New York).
Successfully making it through to the second round of 10 finalists, the team presented their conclusions for further questioning from a panel of practitioners. The team of seven esteemed professional judges included Carissa Caccia (Strategy and analytics consultant at Analytic Partners), Dorit Nevo (Associate Professor of Information Systems at the Lally School of Management), Rachael Alexandroff (data scientist for the New York City Council) and Ayana Littlejohn (Analytical Consultant at SAS Institute, Inc.).
There were five awards on offer at the event, for the top three ranking teams and for best poster, and second-best poster submissions. AMBS ranked amongst the top 5 finalists and were commended as joint winners for the second-best graphical poster. Congratulations go to the talented team, consisting of Riccardo Albertini, studying BSc International Management and Rhea Poonevala, Connor Smith and Arish Tripathi (all BSc IT Management for Business students). They were supported in their submission by AMBS academics Professor Julia Handl, Dr Yu-wang Chen and Chimdimma Onah.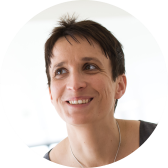 Professor Handl was full of praise for the students' performance: "This is an amazing outcome, given that it was our first year in the competition and that the deadlines fell into such a busy time period of Semester 2. I could not be prouder of the team, who demonstrated great independence, stamina and teamwork in tackling the task."
The team's exceptional performance is even more significant considering this is the first time a group from Alliance MBS have entered the competition. In addition, as the only team from a UK university, they were representing not only The University of Manchester but the United Kingdom against 32 prestigious institutions including Manhattan College, Kansas State University, La Salle University and Oklahoma City University. The local knowledge their competitor teams, based largely in the US, could bring to this year's data sets no doubt provided them with an advantageous edge and serves to make the Manchester team's achievements even more impressive.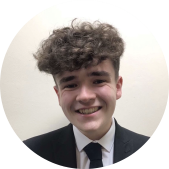 Connor said: "It was an honour to represent not only AMBS but the whole of the United Kingdom, as the only participants from the country. Being able to put my data science skills to the test and apply them to aid decision making for NYC was a once in a lifetime opportunity, and I'm glad I took it"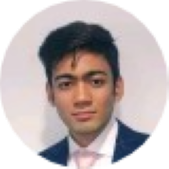 Arish, this year's team leader said: "I really enjoyed every bit of this experience and I want to praise the best team I have ever worked with; Rhea, Connor and Riccardo who were all brilliant I was really pleased that the quality of our poster design was recognised and awarded."
He also praised the strength of the competition and acknowledged the additional professional support they received with their submissions. Reflecting on his own team's performance, Arish said: "Maybe, if we better aligned our recommendations with our analysis, we could have finished in the top three. If we got to compete again, we would be able to learn from our mistakes and perform even better."
Find out more about the team and their entry to the competition >>