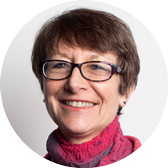 Naomi Chambers, Professor of Healthcare Management, has co-authored a major new book which details first-hand experiences of the NHS today.
Organising care around patients, Stories from the frontline of the NHS features true accounts of experiences of the NHS from carers, people with mental health difficulties, those suffering debilitating long term conditions, and those enduring difficulties associated with older age. The book is a call to action for healthcare professionals, managers and politicians to reframe the NHS so that it can provide more patient-centred care, while also setting out a vision of a post Covid-19 NHS.
Professor Chambers co-authored the book with Jeremy Taylor, Director for Public Voice at the National Institute for Health Research. She said: "Healthcare aims to be patient-centred but a large gap remains between the fine words and the reality. Care often feels designed for the convenience of the organisations that deliver it, and not enough around patients and their families, or even around the frontline staff who provide it. Why does this happen? What does it feel like? And what can be done about it? This book stimulates reflection on these questions by listening closely to those at the frontline."
Stories
The book provides 25 accounts from patients, carers, and healthcare professionals about what it's like when services get it right, and wrong, from birth up to the end of life.
As Professor Chambers added: "Quite simply we wanted to draw upon the power of storytelling, which is increasingly valued as a tool for learning, to help policymakers and practitioners to understand how to deliver better care. We also hope to enlighten the general reader about how they might go about navigating "the system" while it remains imperfect."
Although there is a growing literature of first-person accounts from patients and healthcare professionals, the book differs by providing a collection of narratives of experiences of the NHS in England across the life-course to paint a rich and varied picture.
Patient-centred
Alongside the narratives the book, which is fully Open Access and free online, also provides some international context, and an overview of the history of moves towards a more patient-centred approach to care.
"We consider what the stories tell us about the things that patients value, the extent to which these things are put into practice, and what the obstacles are," added Professor Chambers. "From the stories we identify five dimensions to care which is well organised around patients: kindness, attentiveness, empowerment, organisational competence and professional competence. We reflect on the five themes as the basis for a call to action for improvement.
"We also discuss vital questions of context, in particular straitened funding and workforce shortages in the NHS, and the experiences of COVID-19. Finally we touch on future trends, for example the rise of digital healthcare, and consider the implications for better organising care around patients."
Event
To mark the launch of the book, Alastair McLellan, Editor of the Health Service Journal, will be joined by Professor Chambers and Jeremy Taylor for a live panel discussion asking how care can be better organised around the needs of patients. The event is on September 17th at 12.30pm and you can register here.
A selection of oral testimonies from the book will also be brought to life in an audio version available on MUP's digital platform, Manchester Open Hive, from September onwards.