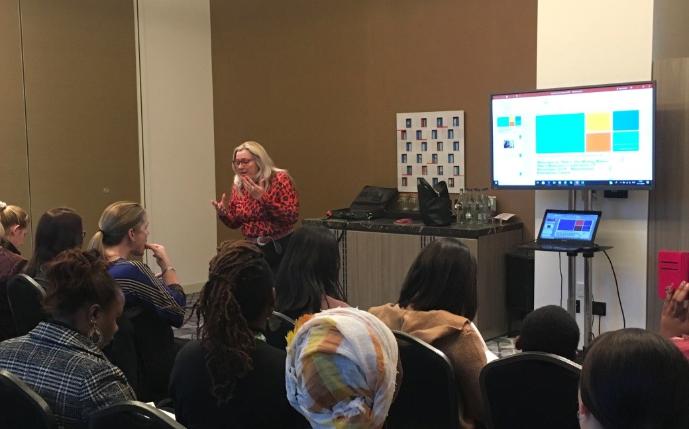 The Manchester Enterprise Centre delivered another successful She's the Business Conference as part of a range of activities offered during Global Entrepreneurship week. Hosted at the University's newly opened Crown Plaza Hotel, this was the third She's the Business Conference.
Offered to prospective female entrepreneurs across the University and City of Manchester, the event attracted over 450 registered attendees.
She's the Business Conference was initially developed in conjunction with the sponsors Soap and Glory, being first piloted in 2017 and has since attracted an additional sponsor DWF, a global legal service provider.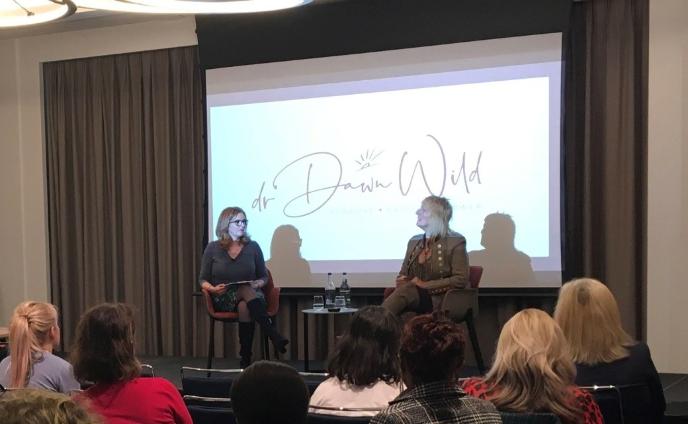 In a packed day which was opened by Claire-Marie Boggiano, director at LURIG Ltd, and Lynn Sheppard, the Director of Manchester Enterprise Centre, delegates heard from a range of guest speakers. These included Lisa Tse MBE, Co-founder and innovative chef at the Sweet Mandarin Manchester and Dawn Gibbons MBE (of Secret Millionaire fame) and founder of Flowcrete.
The speakers thrilled the audience with their personal stories of how they became inspired to start their successful businesses and the challenges of being a female entrepreneur.
The keynote speaker segments were followed by a number of parallel workshops sessions including storytelling, presenting with confidence, media training, and understanding finance. These were followed by a lively discussion panel of radical women; Simone Roche MBE, founder of Norther Power Women, Lisa Stavropoulos, partner at DWF, Sam Booth CEO at Pro Manchester, Gail Heath CEO at the Pankhurst Trust and Christina Taylor Founder of the Aim Sky High Company and alumni of the University of Manchester.
The event concluded with drinks and networking sponsored by DWF. For further information about She's the Business Conference, contact jonathan.styles@manchester.ac.uk.