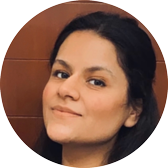 Carrying out a research project on the Electric Vehicle (EV) industry during her degree has led to Yukti Bhardwaj co-founding her own start-up in India.
The 21-year-old graduated with a BSc in Management (International Business Economics) from Alliance MBS in 2019, and during the course undertook a major study into the UK EV industry. As she explains: "I began researching all the logistics around setting up an EV plant and it really sparked my interest in the whole sector. I then began researching how different countries were approaching the EV market, and in particular began studying the Indian market in great depth."
After graduating Yukti returned home to India and began pitching to investors the idea of building a business around a complete eco-system for the EV market in India and creating the country's first tech-based platform for green mobility on demand.
As she adds: "As in many countries the EV revolution has been slow to take off in India because of infrastructure issues and poor consumer awareness and acceptance. It also shows how there are many different elements which go in to building up a successful EV market in any country, which go well beyond just buying or hiring a vehicle.
"For instance, as the UK has found too, for the market to take off you need a major charging infrastructure which involves lots of different partners coming together. But you also need consumers to understand how the technology operates too. In short, you need a complete eco-system to help accelerate adoption."
Green mobility
Yukti has now co-founded Aimo whose mission is to accelerate the adoption of green mobility in India and make EVs more accessible for consumers. It has the ambitious aim of becoming India's top tech-based end-to-end mobility solution.
The business is built around four divisions in order to build the eco-system. Aimo Mobility is an app for companies and individuals which want to hire a shared EV on demand, while Aimo Logistics gives B2B consumers access to commercial vehicles for supply chain usage.
Aimo Buy is for consumers interested in purchasing an EV outright and helps them access the best finance and insurance deals, while Aimo Charge is a service that aggregates and maps charging stations. All these offerings are then backed up by the latest technology which forms a major USP of the company.
Added Yukti: "By structuring the business this way we can really build up this eco-system and exploit the continued drive towards shared mobility. To me this feels an extremely timely and important moment to be driving a business such as this which pushes the growth of smarter, greener mobility solutions.
"In particular, the pandemic has brought about an even stronger sense of individual responsibility, and reduced economic activity across the world has also lowered energy use and pollution which has, in turn, shown the huge benefits that the EV market can bring."
Nomination
The company is now beginning to get noticed within Indian business circles and last year was nominated as mobility start-up of the year by Entrepreneur India magazine. Meanwhile, given the huge size of the Indian market, Yukti and her co-founders are now talking to potential investors from across the globe about how to scale up the business further.
Yukti says she never deliberately set out to become an entrepreneur, but says her studies in Manchester have been crucial in terms of her own personal development. "Studying abroad made me a more independent person and a much better decision-maker. My degree really gave me the confidence to deal with the challenges of running your own business and being prepared to take up a leadership role."