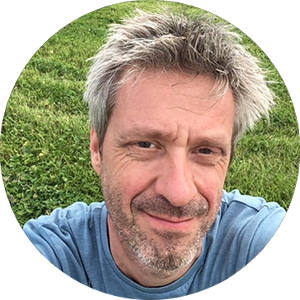 The Sustainable Consumption Institute provides a high-quality interdisciplinary research environment that brings together researchers from Alliance MBS and the School of Social Sciences, as well as other parts of the University.
Here, Professor Boons outlines his and the Institute's key goals and vision for the future.
I am delighted to take on the role of Head of SCI, where I have been working since 2015. The institute has a rich tradition of making key contributions to the fields of innovation studies and the sociology of consumption, with path-breaking work that addressed sustainability issues as a way to theorise about social practices and societal transitions.
As part of this, we have gained an understanding of processes of social change at different scale levels, ranging from households, to communities, cities and socio-technical systems. As I see it, SCI research links questions of (un)sustainability to the way in which societies provide in their needs. Our current modes of provision are being reconfigured as a result of three trends.
Access
Due to changes in the global political landscape, as well as increased ecological pressure, citizens have differential access to (un)sustainable products and services. Linking to the University of Manchester's research beacon of global and local inequality, the SCI is well positioned to develop insight into differential participation in (the decisions shaping) systems of provision, as evidenced through our research on the environmental practices of Somali households in Manchester.
Resource use within planetary boundaries
There is increasing pressure on the amount and nature of the resources we use to provide in our needs. Problems like the "plastic soup" in oceans and climate change indicate that we are crossing planetary boundaries at a rate beyond points of no return. This is a longstanding theme in our research, which is now often discussed in terms of the Circular Economy.
The more neutral term of circulation helps to understand how practices of production and consumption result in patterns and levels of material circulation through society. Our expertise in this area has enabled us to be a key partner in a university-wide interdisciplinary project that seeks to address the challenge of plastics waste through university-industry collaboration.
Digitalisation
In line with the University of Manchester's focus on Digital Futures, expertise within the SCI allows a deeper understanding of how digitalisation, in the form of digital technologies and related business models, is reshaping the lives of people. Here we are engaged in international comparative work on the emerging urban platform economy.
Changing access, circulation and digitalisation are fundamental changes, and the SCI is uniquely positioned to provide academic understanding in how they impact on sustainability. SCI members are also well equipped to help to bring about actual solutions.
In doing so we have a rich network of partners and stakeholders to draw from, which help us to link our work to the Manchester region, the UK, as well as global institutions.
I see the SCI as a site where researchers work together to develop skills that are essential for a successful academic career. Ranging from the PhD. to the senior academic level, I have experienced the SCI as a place where colleagues invest in each other and the group. This has helped us to deliver not only on our research ambitions in terms of publications, but also on grants and teaching in both schools. I would like to consolidate the exemplary role of the institute in this respect, which is made possible by the active involvement of all members.
The fact that we will be moving into the new Alliance MBS building and be fully co-located will be a boost to the SCI as a community.
Invitation
In 2019 we have a programme of activities that will lead to a renewed research agenda on sustainable modes of provision. We do this under the title of Materialising Sustainabilities, and the results will be presented in an open event on 5 December 2019. I would like to invite everyone to come to this event, which will take place in the new Alliance MBS building, to be part of realising our ambitions.