A new Business and Management PhD project, focusing on using technology to improve bus travel for SEND (special educational needs and disabilities) students, gets underway at Alliance MBS next academic year.
Social inclusion is one of the University's four social responsibility strategic priorities and this research studentship supports other initiatives across the Institution tackling social inequality. Promoting equality and the increased social inclusivity of special-needs students, this project has the ability to make a positive impact to the lives and experiences of disadvantaged children living locally.
The full-time, three year ESRC CASE PhD Studentship is now open for applications and is titled: "Challenges in Home to School Transport: Large-Scale School Bus Routing inclusive of Special Needs Students and Heterogeneous Fleets in the North West".
This CASE studentship is in collaboration with 365 Response, a private sector, UK-based, software development company specialising in platform solutions to complex transport services in health and public sector settings. This partnership will benefit the development of this doctoral research and strengthen the potential impact of its outcomes.
The aim of the project is to improve the school bus system in England, particularly with regard to delivering a satisfactory service to special-needs children, while aiding the decision-making by school districts.
The researcher is tasked with developing an effective decision-aid system using AI, which will help local decision-makers to produce better plans for school buses. The ability to aid these decision-makers in evaluating alternative plans for school bus routes could have a strong influence on school policies such as school budget, school bell-times and the inclusivity of special-needs students.
Better planned routes can have a positive impact on the mental health of students and the productivity of parents and schools. The findings and solutions delivered by this research project will be of great interest to schools, parents, children and educational authorities both locally and nationally.
Professor Julia Handl and Dr Manuel Lopez-Ibanez (Management Sciences and Marketing Division at AMBS) will lead the supervision of the CASE studentship, alongside the 365 Response team, led by Dr Chris Jones.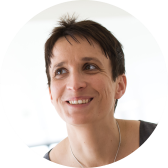 Professor Handl commented: "I am very excited about this project, which has the potential to make a real difference to the lives of many families. Improving the effectiveness of school transport has implications for a number of pressing and long-standing issues in the UK, several of which have become more pronounced during the Covid-19 pandemic. These issues include social inequality, inclusivity, parental productivity, as well as rush-hour congestion and pollution."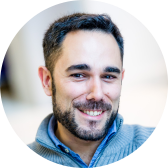 Dr Lopez-Ibanez added: "Modelling the conflicting requirements of school transport services, especially taking into account those of special-needs students is an exciting opportunity to bring tangible benefits to local communities. We can put to the test, and further improve, techniques from artificial intelligence and operations research, with the goal of simultaneously satisfying all those requirements as much as possible. I'm looking forward to working with my colleagues at AMBS and 365 Response, to tackle the challenge of making the school transport system work better for everyone."
The studentship will commence in September 2021 and will be available for three years, with an enhanced stipend equivalent to UKRI rates (£18,609 tax-free for 2021/22), plus an additional allowance of £2000 from 365 Response. The deadline for applications is 26 March 2021. Apply here.