AMBS' Professor Frank Geels is the Co-Investigator of a new £20 million UK Research and Innovation (UKRI) and Engineering and Physical Sciences Research Council (EPSRC)-funded research and innovation centre.
The Industrial Decarbonisation Research and Innovation Centre (IDRIC) aims to provide solutions to challenges currently faced by energy-intensive industries (such as steel, chemicals, and cement) in the UK. The Centre will shape more informed decision-making in these industries in future to reduce existing costs, risks and emissions; this includes encouraging the deployment of low-carbon technologies such as carbon capture, usage and storage and hydrogen.

IDRIC will also play a vital role in building back greener post-covid and forms a key part of government strategy to accelerate the delivery of innovative, environmentally sustainable technologies required to meet the UK's goal to reach net-zero emissions by 2050.
The £20 million funding over four years for the new Centre, is part of the government's £166 million cash injection to spur a green industrial revolution. The Centre will also contribute to wider plans to boost regional economic recovery and productivity and create over 60,000 new jobs across the UK.
Based virtually at Heriot-Watt University's Edinburgh campus, and led by the UKRI's Industrial Decarbonisation Champion, Professor Mercedes Maroto-Valer, the Centre will be a unique hub for over 140 partners, including world-leading academics, government and regulatory agencies, industries and businesses.
As part of his role, Professor Geels will be involved with two exciting projects at the forefront of the UK's ambitions to cut industrial greenhouse gas emissions.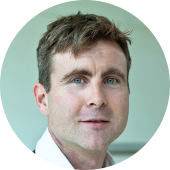 Professor Geels said: "IDRIC creates new opportunities for interesting interactions and collaborations by bringing together expertise across many different disciplines including economics, engineering, environmental and technical solutions, as well as behavioural and policy insights."
Professor Geels will be involved in two major two-year projects for the Centre, both due to present their findings in August 2022. On the first project, he will take the role of Principal Investigator, leading research into: "Low-carbon reorientation in steel, oil refining and chemical industries." Secondly, he will be Co-Investigator on a project administered by Sussex University, which is exploring: "Smart policy and governance for industrial decarbonisation."
Professor Geels added: "It is great to be a part of the Industrial Decarbonisation Research and Innovation Centre, and to work on exciting projects that address drivers and barriers of low-carbon reorientation of existing industries."