The University of Manchester's Students' Union offers a plethora of student societies to get involved in, or even to help you start your own.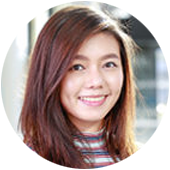 MSc Organisational Psychology
student Danielle Wei Ling, hailing from Singapore, is one of Alliance MBS's postgraduate students who have got involved in one of the exciting societies at the Students' Union, and she has blogged about her experience as a member of the Singapore Society:
"Having spent close to six months here in Manchester, I believe everyone is starting to get a little homesick. Especially since I did not return home last Christmas break, I am feeling especially so during this half year mark. If you do start missing everything there is about your country, I suggest joining one of the international societies here to connect with people with the same nationality.
"What amazed me during the societies fair was that I could find a society for almost every single country here so you would not have to worry about not being able to find yours here in Manchester. I signed up for the Singapore Society right before I flew here and even though I was hesitant about the possibility of not widening my social circle, I am glad I know a group of people whom I can talk about home with.
"Even though we are here to meet new people from different cultures and experiences, I find it comforting to have Singaporean gatherings sometimes just to feel a sense of home. The society organises events for festivals that are usually celebrated back in Singapore and even have cozy nights in where everyone cooks and shares local cuisines. It certainly curbed my cravings for Singaporean food and made me feel more connected to home.
"With that being said, making friends within the society can be so easy that it makes you want to stay in your comfort zone and spend all your time with people you are familiar with. Therefore it is important to make sure you socialise outside the society as well and make friends from all over the world to make the most out of your study abroad experience!"