"It's not a football match, it's an experience" is the slogan for Homefans, a new business co-founded by Daniel Velasquez, MSc Innovation Management & Entrepreneurship alumn.
The company is a travel operator providing unique football experiences beyond the 90 minutes of a match and in Daniel's own words; they "design authentic and accessible experiences to help fans tick off their football bucket list".
After receiving his Masters degree from Alliance Manchester Business School (AMBS) in 2014, as well as setting up companies in his native Colombia, Daniel wanted to try something new but firstly; why choose this course and why here at AMBS?
"It was a combination of my moment in life - I needed a break after eight years in the Management Consulting Industry - and my personal curiosity in Innovation as a subject interested me," explains Daniel. "I wanted to come to the UK after having studied in other countries like Austria, Spain or Germany (I was living in Colombia at the time) and the AMBS course was the perfect fit for me. In addition, I left Colombia having set up two companies and wanted to pursue the entrepreneurial journey here in the UK."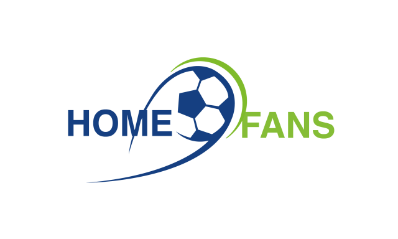 Clearly Daniel has a business acumen and entrepreneurial streak, yet how did studying at AMBS help in his current role and the founding of Homefans?
Daniel says that AMBS has definitely contributed in helping set up Homefans, as he explains: "On one hand it allowed me to grasp and refresh some concepts about business modelling, opportunities in the market and how to develop from an idea to a concept that has some resonance in the market. On the other hand, AMBS allowed me to develop this journey by endorsing me for the Tier 1 Graduate Entrepreneur Visa Scheme, as a Non-EU national."
He adds: "This period of time was crucial to ideate, test, and adjust the business to the needs of the market. Now we're entering the challenging phase of achieving growth via the crowdfunding campaign."
For those interested in studying at AMBS, Daniel has this advice:
"I believe coming to Manchester and AMBS is a privilege for all students, depending on their own goals, be it entrepreneurship, research or aiming for an upgrade of skills to find a better job. The city is thriving and it's the place to be. I would advise students to go outside their comfort zone of the academic responsibilities and try to find what's going on in the city in terms of job opportunities, communities or the start-up ecosystem."
The start-up has big plans for the future however and is seeking to expand into emerging markets such as other sports, geographies and even music festivals. This month they are launching a crowdfunding campaign to let people invest in them. With regards to expanding though, the US 'soccer' market could be one of them:
"Regarding new markets we will soon unveil our first trip to Argentina, and the US Soccer market is on our plans," Daniel says. "As our proposal is all about the experience, not only the match, we see a lot of potential in these markets. Fan bases are very interesting (such as Orlando City or Portland), infrastructure is one of the best, and there's obviously a synergy with the touristic element in some cities; a perfect combination of an unforgettable experience."
"Personally speaking, I believe the US League will grow but I see more potential embracing the football model of promotion and relegation as opposed to the current franchise scheme to make that happen."
For the time being though, Daniel, along with founder Luke Verbeek (pictured left, below), are aiming to progress the business one step at a time: "As of now, with the funds we plan to raise, we will launch a new series of trips, like long weekends of football in a luxury van for a group of fans on the road, or city-based journeys mixing the best of professional and non-league football."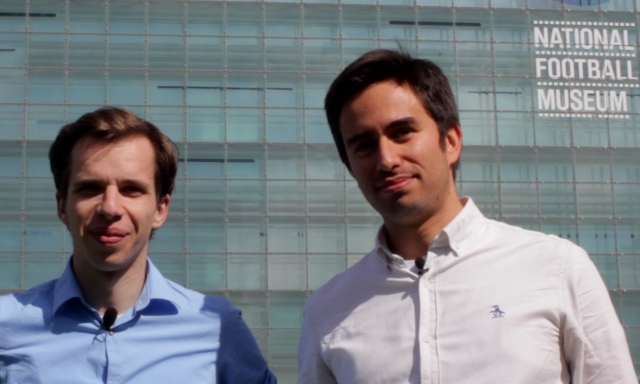 Finally, after a successful season taking 250 travellers and proving the concept, Daniel and the team are launching a crowdfunding campaign on 15 September with a target of £100,000. With the investment, they plan to launch new trips, scale up the marketing strategy and speed up growth to have a return on investment for the shareholders.
"On top of giving away equity, we have prepared a very attractive list of rewards, from trip discounts to the Champions League Final experience. Involving the community and investors in the running of the business is the best alternative in the market to democratize football travelling."