This year, Alliance MBS awarded eight incoming undergraduate students with social responsibility scholarships.
Alliance MBS was the first UK business school, as part of The University of Manchester, to make social responsibility a core strategic goal. These annually awarded scholarships are just one of the ways in which the School illustrates its commitment to the UN's 17 SDG's (Sustainable Development Goals) and plays a leading role in furthering the University's social responsibility agenda.
Successful Scholars are academically accomplished, achieving AAA at A-Level (or equivalent) and, complete a written application demonstrating a significant contribution and dedication to social responsibility. Before joining, they also set out their plans and ambitions for personal development during their time at university, so they can make a difference to the world when they leave AMBS.
Professor Hongwei He, Director for Social Responsibility at the School, is looking forward to working with this year's Scholars:
"One of the main aims of our social responsibility strategy is to develop socially responsible graduates. We provide Social Responsibility Scholarships to support outstanding undergraduate students who have made positive contributions to society, the environment, and their local communities typically through volunteering, fundraising or community-based projects.
"The award is not only a recognition of their past achievements but also - and more importantly - an encouragement for them to develop themselves and help their peers to develop to be more socially responsible graduates."
The awards are worth £2,000 per year across three years of undergraduate study. Students benefit from more than just the financial support the scholarship offers. SR Scholars are assigned a mentor from the AMBS SR committee to support initiatives and personal development for the duration of their studies. They are also invited to meet with the full SR committee every year.
We caught up with the SR scholars who joined AMBS in October 2020. They told us which social responsibility issues they are most passionate about, and how their scholarship has further motivated and enabled them to take action to make a positive impact.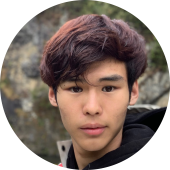 Xin Ni (China); BSc (Hons) Management (Accounting and Finance)
"Being a SR scholar gives me the platform and resources to make a bigger impact. I have joined a SR NGO and I hope to utilise the resources to make a greater contribution to SR issues in the future."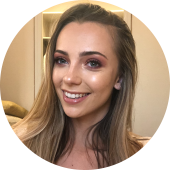 Eryn Burch (UK); BSc (Hons) Management (International Business Economics) with Industrial/Professional Experience
"The main benefits of being a scholar are the financial freedom and time it gives me to pursue projects I am interested in; mainly concerning both physical and mental health and wellbeing. Due to Covid-19 and the UK lockdown, mental health issues have become more significant, and as a result, this is something I want to focus on more in the future."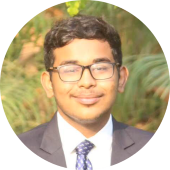 Rathan Rishi Mohanasundaram (India); BSc (Hons) International Business, Finance and Economics with Industrial/Professional Experience
"The scholarship motivates me to pursue my interests in social responsibility activities. I am interested in climate change and social issues such as promoting safety for women. This year, I have written two blogs about climate change, one focusing on the impact of the US presidential election on the climate agenda."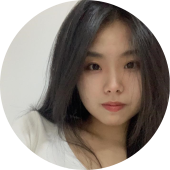 Shiying Ma (China); BSc (Hons) Accounting
"Due to the pandemic I'm currently studying in China. Fortunately I am still able to work with ReachOut, a charity that partners with schools in disadvantaged communities to support young people. Working with teenagers from Stretford High School online, I have learned that inequality has a significant impact on young people's development. The impact of Covid-19, has resulted in even more obstacles to the education and well-being of young people from disadvantaged backgrounds."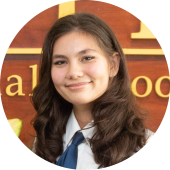 Melanie Preen (UK); BSc (Hons) in Information Technology Management for Business with Industrial Experience
"I am dedicated to tackling environmental issues and inequality. I have recently been selected for a prestigious European entrepreneurial programme; I hope to start-up environmentally conscience companies in future. As part of my degree, I have learned about technological solutions such as Tableau and software development which I can use to deliver solutions to social issues."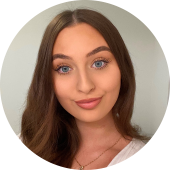 Grace Mckeown (UK); BSc (Hons) International Business, Finance and Economics with Industrial/Professional Experience
"There are massive benefits to being an SR scholar. This scholarship provides a platform for me to collaborate with likeminded people and access the resources needed in order to achieve our SR goals. The financial component of the scholarship also enables me to work fewer hours and consequently focus more of my time on SR initiatives and volunteer schemes."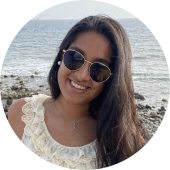 Sarina Ramchandani (Spain); BSc (Hons) in Information Technology Management for Business with Industrial Experience
"I have a strong interest in volunteering for community-based projects and charitable societies. As a SR scholar, I not only gained recognition from my university for something I enjoy doing, but it provides me with the opportunity to work collaboratively on future projects with my fellow scholars."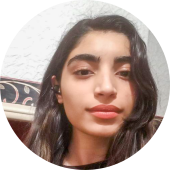 Zobia Aamir (UK); BSc (Hons) Management (Marketing)
"Being a SR scholar has allowed me to find more ways to become more socially responsible and get involved in more charitable projects. I am passionate about helping the community, animals and people; I am currently involved in litter picking in my area, feeding stray cats and the NHS youth scheme."
Find out more about social responsibility at AMBS >>
Find out more about social responsibility at The University of Manchester >>