The University of Manchester is bringing together an interdisciplinary academic team from Alliance Manchester Business School and its schools of Law and Computer Science, to form a consortium with industry that looks at the potential innovations and impacts of technology applications in the legal sector.
The Manchester Law & Technology Initiative was launched on Thursday 27 September; it comprises the University, Freshfields Bruckhaus Deringer and DWF Ventures, and is the first research collaboration of its type in the UK to draw on business and academic expertise to develop research and teaching focused on the potential application and the impact of digital technology in legal services provision.
The Rt Hon. Lord Keen of Elie QC, Ministry of Justice spokesperson for the Lords, today spoke at the launch of the consortium, outlining the Government's support for the initiative and noting the work already underway by the government-backed LawTech Delivery Panel to further boost the sector.
Following its launch, the consortium will be open to additional members from the legal, technology and associated sectors. The new initiative aims to innovate in the use of technological applications in legal services firms and produce future graduates with the skills to utilise the technology and platforms within the sector. The consortium will fund and direct research activities covering fundamental research relating to the application of technology to aid understanding the emerging technology trends that may affect the sector and examine their potential impact on the provision of legal services. It will also contribute to public policy debate on innovation in legal technologies.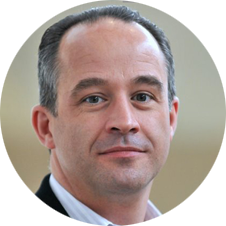 Professor Andrew James, Director of the Manchester Institute of Innovation Research at Alliance Manchester Business School and one of the key academics leading the new initiative, said "It is intended that this consortium becomes a platform for innovation and a voice of recognised expertise in this emerging field. The University has a strong reputation of collaborative research with industry partners, with more UK businesses working with us than any other UK Higher Education Institution; by combining our research expertise with business awareness, we hope this work will result in the establishment of improved service provision within the legal sector."
By feeding into teaching and facilitating applied student projects and industry placements, we have ambition for The University of Manchester to be the place to go for education and academic expertise for the legal services providers of the future.
DWF Ventures Managing Director and Head of Development Jonathan Patterson added "At DWF Ventures we have seen the benefits of collaboration and the value that academic input can bring to Research & Development so the chance to help develop this Consortium from the outset was too good an opportunity to miss."