In 2019, British Salt (a subsidiary of Indian-owned Tata Chemicals) called on academics at Alliance MBS to help launch a salt product, fortified with iodine in the UK. Recent Alliance MBS Masters in Marketing graduate, Elle Perschke, who works as Brand Development Manager at Tata Chemicals Europe, led the KTP from the industry side. Elle worked closely with a team of academics at Alliance MBS, led by Professor Hongwei He.
The KTP, completed in April 2020, has successfully laid the groundwork for British Salt's ambitions to transition into the B2C market in the country. The Alliance MBS team carried out market research including focus groups, to understand consumer attitudes and identify the opportunities and challenges associated with bringing the product to market.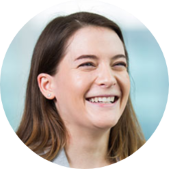 Following the project, Elle was offered full-time employment with Tata Chemicals Europe. She provided an update on the product launch…"although there were promising commercial meetings with retailers, due to the Covid-19 pandemic, supermarkets in the UK postponed new product launches until autumn 2021. As an alternative to the brick-and-mortar retail locations, Tata Chemicals Europe launched the product on Amazon Marketplace, where it has repeatedly sold out and has received 5 star reviews. The company will be looking forward to restarting commercial meetings with the retailers once it is safe to do so. The product was sold to customers in Taiwan, with interest in UAE and South Korea as well."
Presented to Alliance MBS, the Business Collaboration and Partnerships Award for the University Sector recognises an "exceptional institution or academic team engaging with one or more businesses for commercial success." This collaboration with industry could include commercial consultancy services, development of patents or through knowledge transfer partnerships such as Alliance MBS's winning project. The team's win celebrates Alliance MBS's track record of successful collaboration with local businesses and embodies our ethos of Original Thinking Applied in action.
The 2020 Educate North Awards ceremony (postponed from last year due to Covid-19), was streamed virtually on Thursday 22nd April 2021. Hosted by Jim Hancock, the ceremony celebrated best practice and excellence in the education sector in the North.
The judges were looking for institutions, teams and initiatives that demonstrated a clear impact on the economy in the North. This award is testament to the contribution of our academia and research to pioneering partnership projects with businesses at both a regional, national and global level. The panel consisted of an esteemed group of industry leaders and experts including: Professor Paul Baines (Associate Dean at the University of Leicester) Katie Bray, (Deputy Chief Executive, The North West Business Leadership Team) Phil Harris (Executive Director of the Business Research Institute at The University of Chester) and Keith Crane (Research and Insight Director, Communicorp UK).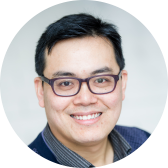 Professor Hongwei He was delighted with the win…"It is really gratifying to receive more accolades for this KTP project after it was rated outstanding and awarded Finalist at the KTP Best of the Best Awards last year. This is on top of Elle's great achievement, winning the award for Future Innovator at last year's KTP Best of the Best Awards ceremony. It was an exciting and rewarding project which saw AMBS offer a total package of knowledge on marketing and strategy to British Salt (including new product development, branding, marketing segmentation, pricing, marketing communications, distribution channel, social media, etc)."