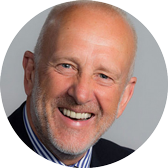 Jonathan Warburton, Chairman of Warburtons, will address business leaders at the Northern Growth Forum on Thursday 21 November, an event at Alliance Manchester Business School for senior leaders to discuss the challenges and opportunities facing them.
Warburton will join the event to speak to attendees, sharing his experience of growing a business. He has been Chairman since 2001, and is part of the fifth generation of Warburtons alongside his cousins Brett and Ross, Warburtons' Executive Directors.
Warburton said: "I am delighted to be supporting the Northern Growth Forum in conjunction with Prolific North and Alliance Manchester Business School. This is an event which I know will inspire, educate and empower those businesses in the North who are looking ahead to the next stage of their growth story!"
After a complimentary breakfast, Forum attendees will be able to take part in two of the following six roundtables:
Financing the North
Innovating through Tech
Communicating to the market
Recruitment, Retention & Apprenticeships
Health & wellbeing in the workplace
Leadership & Culture